Brown v. Board of Education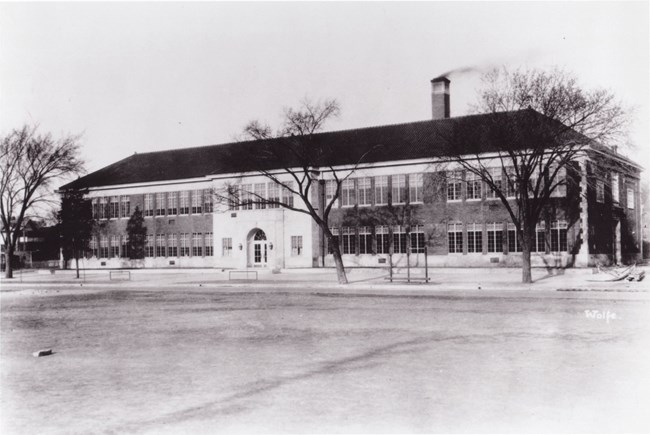 This case was initiated by members of the local NAACP chapter in Topeka, Kansas. Thirteen parents volunteered to participate. In the summer of 1950, they took their children to schools in their neighborhoods and attempted to enroll them for the upcoming school year. All were refused admission. The children were forced to attend one of the four schools in the city for African Americans. For most, this involved traveling some distance from their homes. These parents filed suit against the Topeka Board of Education on behalf of their twenty children. Oliver Brown, a minister, was the first parent listed in the suit, so the case came to be named after him. Three local lawyers, Charles Bledsoe, Charles Scott and John Scott, were assisted by Robert Carter and Jack Greenberg of the NAACP Legal Defense and Educational Fund, Inc.
The case was filed in February 1951. The U.S. District Court ruled against the plaintiffs, but placed in the record its acceptance of the psychological evidence that African American children were adversely affected by segregation. These findings later were quoted by the U.S. Supreme Court in its 1954 opinion.
African American Experience Fund
The mission of the African American Experience Fund of the National Park Foundation is to preserve African American history by supporting education programs in National Parks that celebrate African American history and culture. There are 26 National Parks identified by the African American Experience Fund:


Last updated: March 21, 2023