Bolling v. Sharpe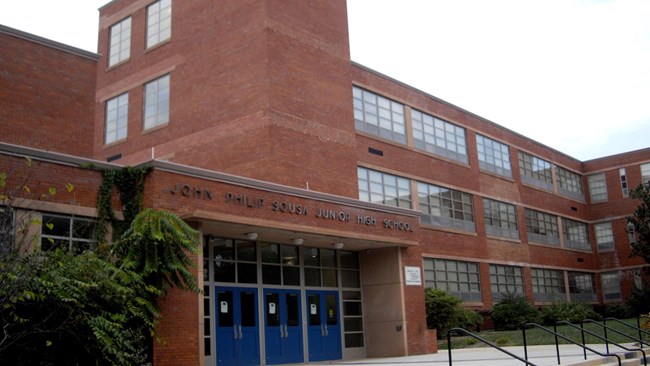 In 1947, Gardner Bishop and the Consolidated Parents Group, Inc. began a crusade to end segregated schooling in Washington, D.C. At the beginning of the school term in 1950, Bishop attempted to get eleven young African American students admitted to the newly completed John Philip Sousa Junior High School. They were turned away, although the school had several empty classrooms. Charles Hamilton Houston, the special counsel to the NAACP, provided legal representation for the group.
James Nabrit, Jr. a colleague from Howard University, replaced Houston when he became ill. Nabrit did not present evidence that schools the plaintiffs attended were inferior to the facilities for white students. He felt the sole issue was that of segregation itself. It was a risky position. The U.S. District court dismissed the case on the basis of a recent ruling by the Court of Appeals in Carr v. Corning that segregated schools were constitutional in the District of Columbia. Nabrit filed an appeal and was awaiting a hearing when the U.S. Supreme Court sent word that it was interested in considering the case along with the other four segregation cases already pending. The U.S. Supreme Court rendered a separate opinion on Bolling v. Sharpe based on the Fifth Amendment because the Fourteenth Amendment to the U.S. Constitution was not applicable in the District of Columbia.
John Philip Sousa Junior High School
The junior high school where students were refused attendance is now a national landmark. Visit here for more information.
African American Experience Fund
The mission of the African American Experience Fund of the National Park Foundation is to preserve African American history by supporting education programs in National Parks that celebrate African American history and culture. There are 26 National Parks identified by the African American Experience Fund:


Last updated: March 21, 2023