Backcountry Camping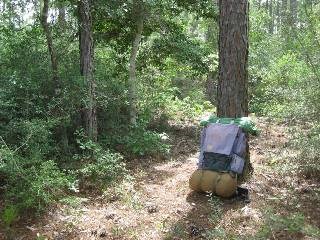 A Primitive Camping Experience
There are no developed campgrounds or designated campsites in the preserve. However, people may backpack into many areas or camp on sandbars along the Neches River and Village Creek. There is no road or hiking access to sandbars; these are accessible only by boat.

Permits are required for camping in the preserve. These are free and must be obtained in person at the visitor center within 7 days of the start of the trip. Campers must call the visitor center at the completion of their trip to check out. Please call the visitor center at 409-951-6700 for more information on camping.
Camping Regulations
Campsites must be at least 200 feet from all roads, trails, and preserve boundaries, and at least 100 feet from water. Campsites on sandbars on the Neches River or Village Creek may be within 25 feet of the water.
Human waste must be buried 6" to 8" deep and at least 50 feet from water and trails. All trash must be packed out.
Pack out all trash. Burying or burning trash is prohibited.
Campfires are allowed, except during established burn bans. Cutting trees or branches is prohibited.
Group size is limited to 8 people.
Motorized vehicles are prohibited on trails. Bicycles are allowed only on the Big Sandy Trail.
Possession of glass containers is prohibited on all waterways and sandbars.
Camping Locations
Camping is permitted year-round in the Turkey Creek Unit, the Canyonlands Unit, and along the Woodlands Trail, as well as on sandbars along Village Creek and the Neches River, including those in the Neches Bottom and Jack Gore Baygall Unit. It is permitted throughout the Beaumont Unit, Big Sandy Creek Unit, Beech Creek Unit, Lance Rosier Unit, and Neches Bottom and Jack Gore Baygall Unit outside of hunting season, which generally runs October through February.

Camping is prohibited in some areas of the preserve. These include:
Within 350 yards of the Pitcher Plant Trail;

the Kirby Nature Trail and all areas south of the bridge over Village Creek in the Turkey Creek Unit;

the Little Pine Island-Pine Island Bayou Corridor Unit, the Loblolly Unit, Menard Creek Corridor Unit, and the Hickory Creek Savannah Unit, including the Sundew Trail;
sites posted as Day Use Areas; and
areas open to hunting during hunting season.
A campfire can enhance your camping experience, but if not properly tended and fully extinguished, it can lead to catastrophic and deadly consequences. Please follow these guidelines for campfire safety.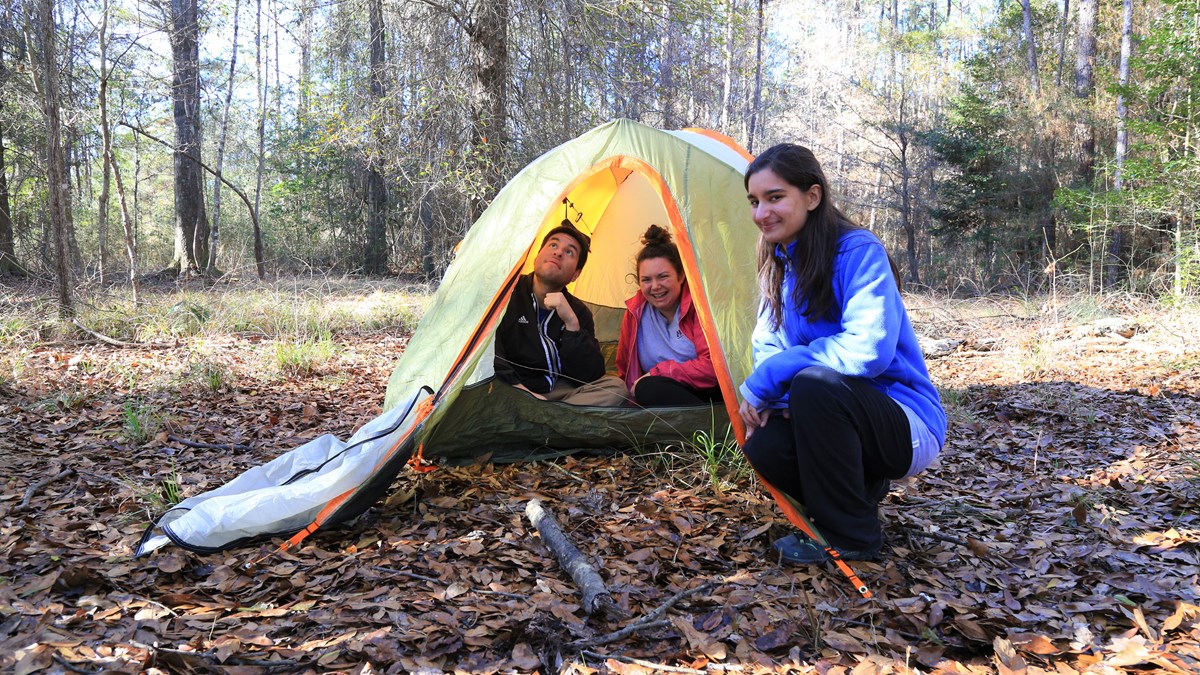 Last updated: August 31, 2020