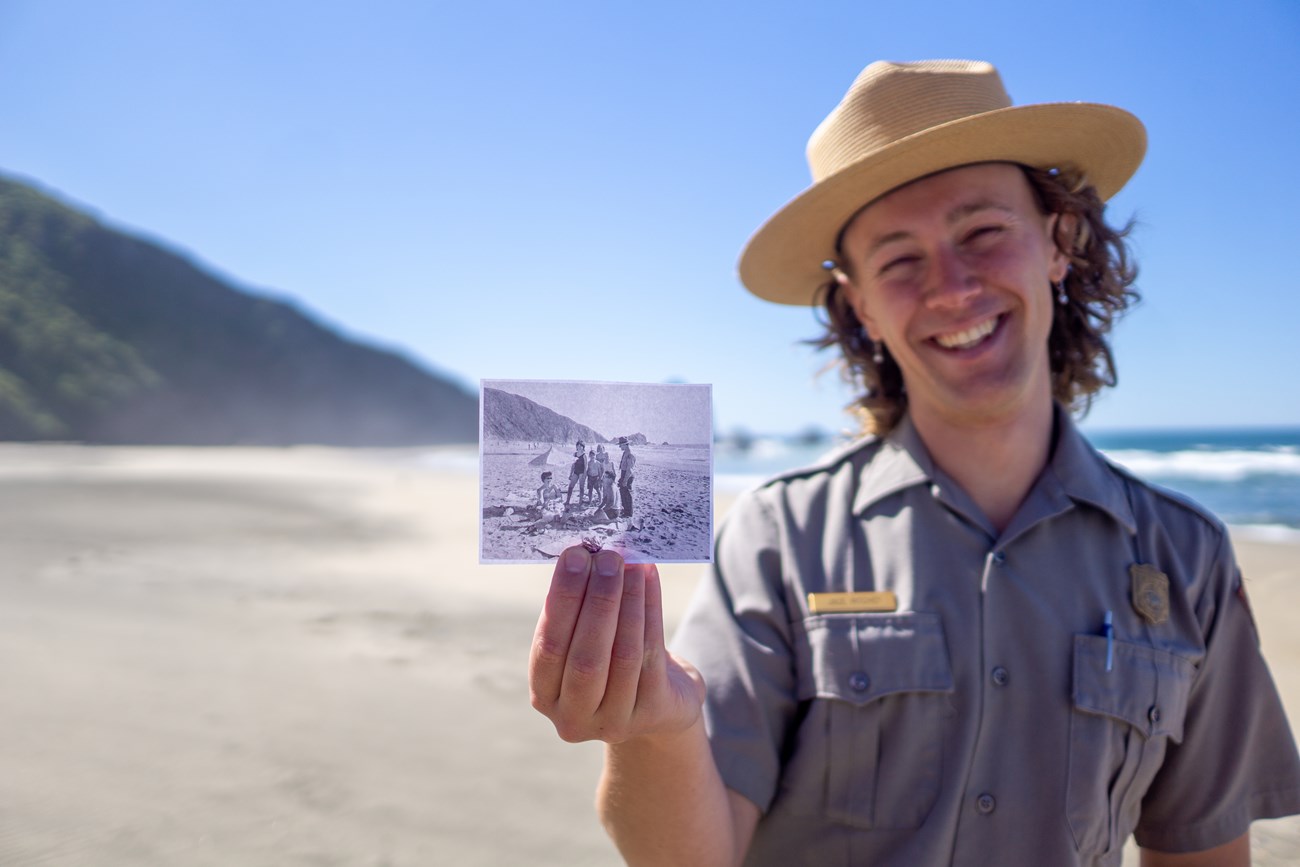 Familes have enjoyed the beauty and bounty of the beaches at Point Reyes for millenia. Coast Miwok people fished and gathered clams at low tide. Join us in our 60th year by planning like a park ranger! Listed are some insider tips to ensure that your visit to the seashore is a successful one.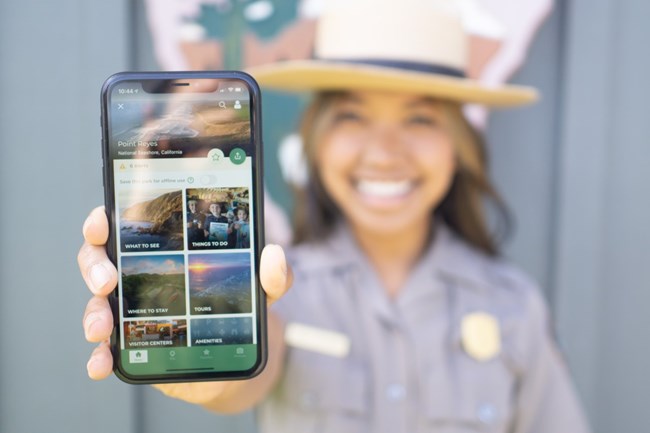 1. Plan and prepare for your trip with the NPS App!
Skip the line and learn about things to do and places to visit in our new app developed by Point Reyes Rangers! Trail maps, hiking guides, alerts and more are available at your fingertips. You can also download content from entire parks for offline use when you don't have cell service. Download through the Apple Store and on Google Play.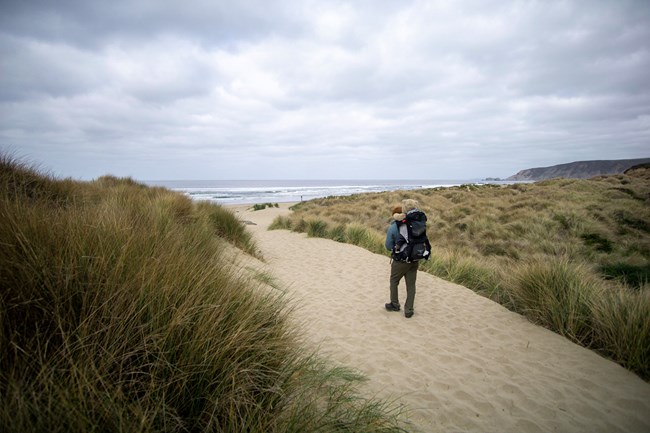 2. Have a Plan B, C, and D.
Close to 2.4 million people visit Point Reyes each year. Visit midweek or early morning to beat the crowds. If that's not possible, have a plan B or C. Have several possible hikes picked out, just in case you arrive at a trailhead and the parking lot is full. Make sure to check current conditions and any closures that may be in place before your visit.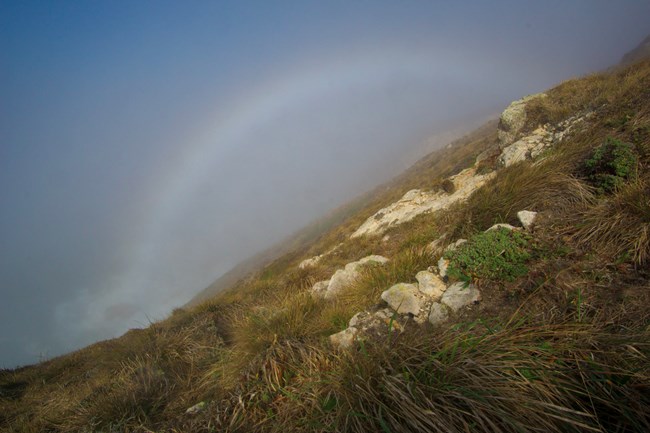 3. Wind and Fog. Wind and Fog.
Temperatures may be in the triple digits just 10 miles inland, yet in the 50°s or 60°s at the coast. Point Reyes is the windiest and foggiest place on the west coast, especially during the summer. Check the weather forecast and views of the coast with our Point Reyes Beach webcam and bring cozy layers—it could be quite chilly!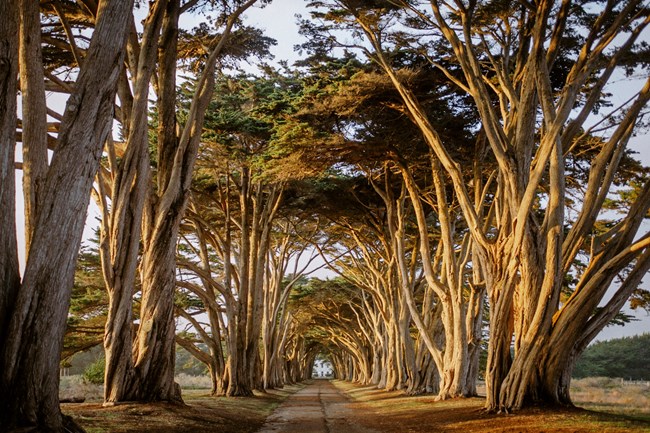 4. Looking for the Instagram highlights?
Cypress Tree Tunnel? Point Reyes "Shipwreck"?" South Beach Overlook? Social media has a bigger impact than you think, so please post appropriate and responsible behaviors. Post your highlights while supporting the mission of the National Park Service. Learn how to Leave No Trace. Drones are not allowed anywhere in the Seashore. .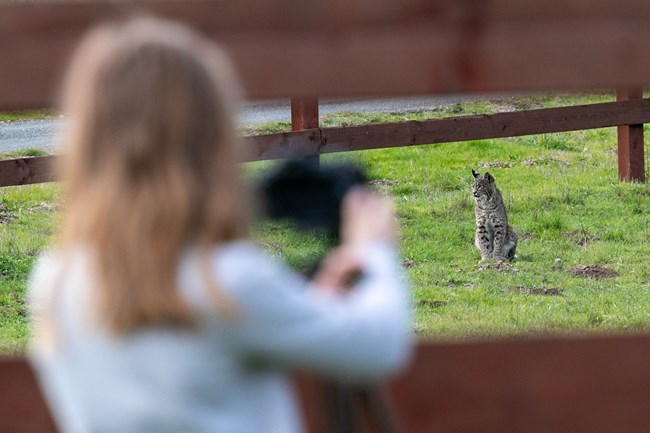 5. Coyotes, badgers, and bobcats, oh my!
Point Reyes has incredible opportunities for wildlife sightings. Maintain at least 25 feet between you and most park wildlife, including deer, bobcat and elephant seals. And a 300 foot distance is recommended between you and a harbor seal pup!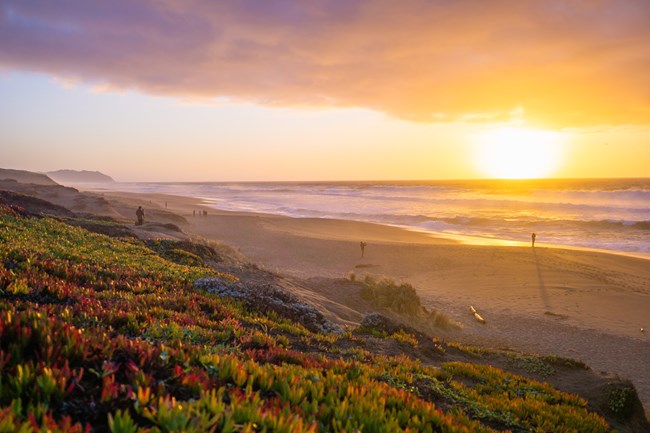 6. Be wave wise.
The beaches in Point Reyes are known for their dangerous beauty, and people have been swept away by large waves and strong rip currents here. Never turn your back to the ocean, and watch out for sneaker waves. Drakes Beach and Limantour Beach are calmer, family-friendly beaches.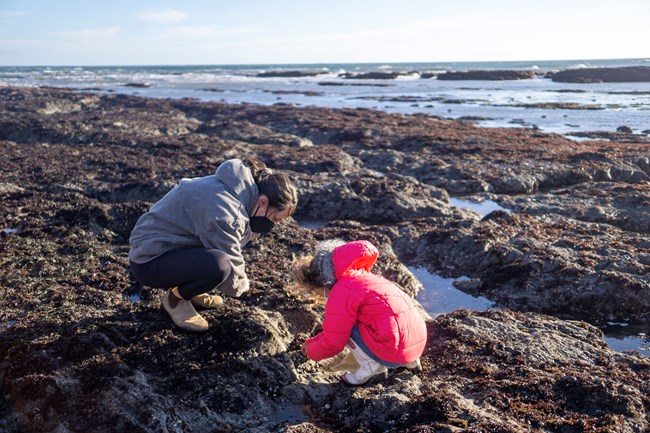 7. Know the high and the low of it.
Check the daily tides if you plan to walk along the beach or to Alamere Falls. Incoming high tides can make your planned walk along bluff-lined beaches unsafe and could trap you, while low tides offer fabulous opportunities for tidepooling.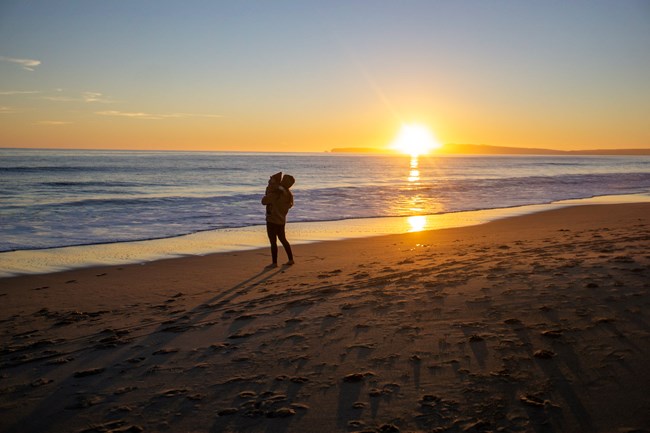 9. Family Friendly Fun!
The Bear Valley Visitor Center has animal exhibits and easy trails for little legs. Stop by to talk to rangers about what other trails are great for children. Earn your Junior Ranger Badge. This program is for young kids, as well as for those who are young at heart!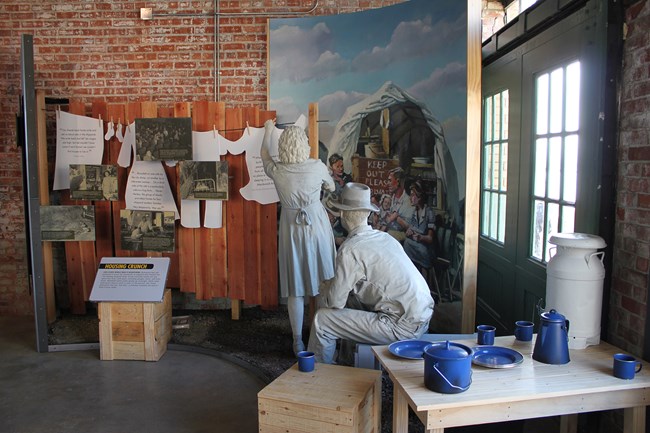 10. Explore beyond the Seashore.
Coastal redwoods are nearby at Samuel P. Taylor State Park, Roy's Redwoods Preserve, and Armstrong Redwoods State Preserve. Explore and honor the efforts and sacrifices of American civilians on the World War II home front at Rosie the Riveter.