Place
South Beach Overlook at Point Reyes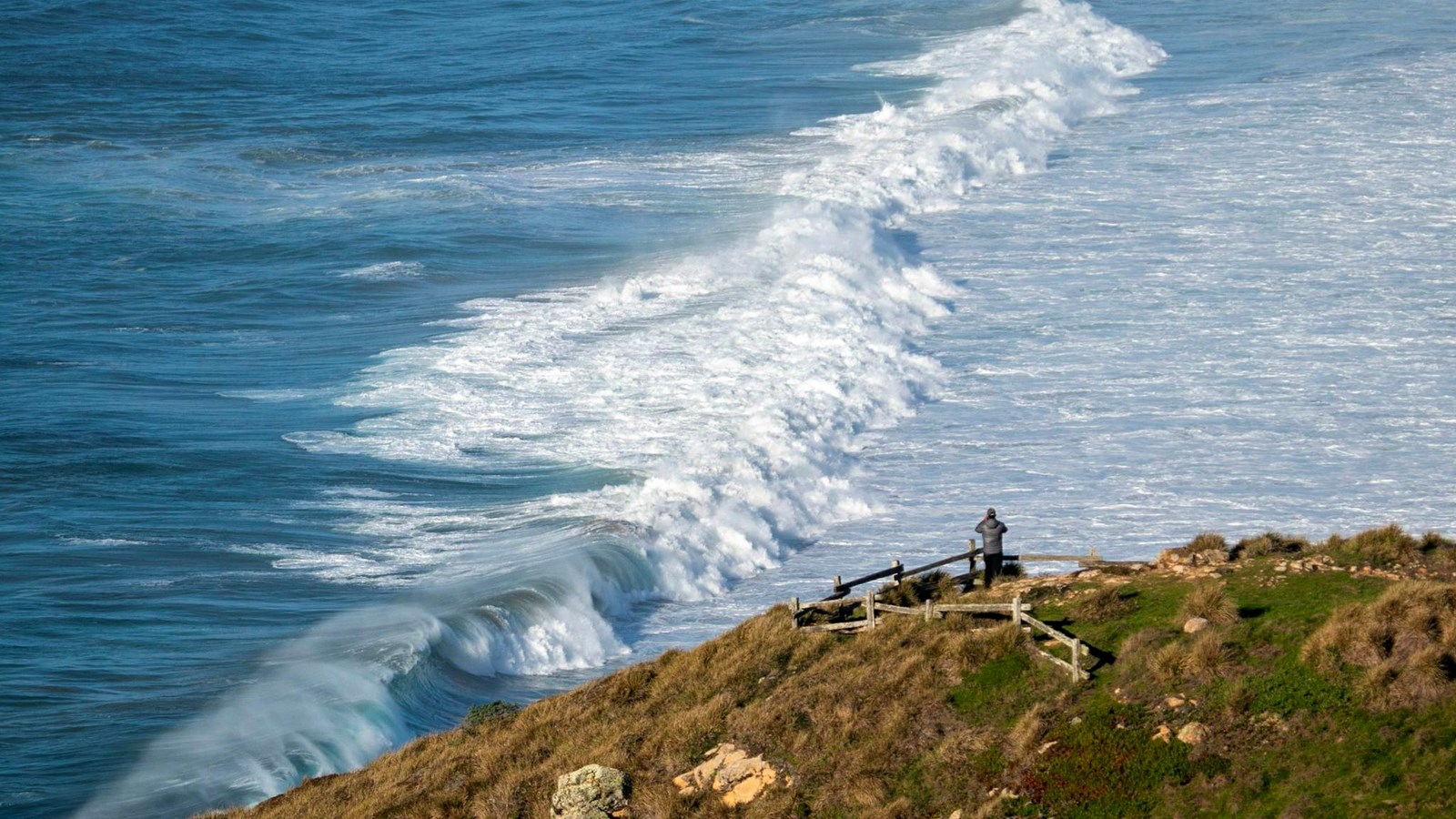 Location:
Point Reyes National Seashore's South Beach Overlook Trailhead is located at the western end of Sir Francis Drake Boulevard, Inverness, California. Geographic Coordinates: 37.99795, -123.01236
Historical/Interpretive Information/Exhibits, Scenic View/Photo Spot
Take in the most spectacular view of Point Reyes Beach from the South Beach Overlook. The overlook is a short walk from the lighthouse parking area. The trail begins on the northwest end of the visitors' parking lot. Descend 0.2 miles (0.3 km) down the sand and dirt path to the cliff-side overlook.
Bring binoculars to get a closer look at the South Beach elephant seal colony. This colony formed in the mid-1990s after large winter storms pushed out seals from the Point Reyes Headlands colony. Even though the beach experiences heavy surf, it is wide enough for the young pups to remain safe from the harsh waves.
Gray whales have been observed playing in the surf at Point Reyes Beach. Search for whale blows in the surf during the winter.
Take only pictures; leave only footprints: Almost everything one finds at Point Reyes is protected by law, including shells, rocks, fossils, flowers, and artifacts.
Please only travel on authorized trails, respect posted signs, and practice Leave No Trace principles when recreating in the park.
Do not go beyond the split rail fencing.
Bicycles are not permitted on the South Beach Overlook Trail.
Pets are not permitted on the South Beach Overlook Trail. Visit our Pets page to learn where pets are permitted at Point Reyes National Seashore.
Drones are not permitted anywhere in Point Reyes National Seashore.
Parking
The Lighthouse Visitors' Parking Lot is approximately 45 minutes by car from the Bear Valley Visitor Center. The parking lot can only accommodate 38 vehicles. Parking space availability is very limited, particularly on weekend afternoons. Recreational vehicles, buses, and other oversized vehicles will need to be parked along Sir Francis Drake Boulevard to the east of the parking lot. 
Directions to Bear Valley
Directions from Bear Valley to the Lighthouse Visitors' Parking Lot
Last updated: March 24, 2022