Article
Pathways Through American History: Every Place Has a History

---
Learning in Place

The places that we live, work, and gather can be special to us and our communities. Along this Pathway, "Every Place Has a History," discover how people have expressed and shared the meaning of those places.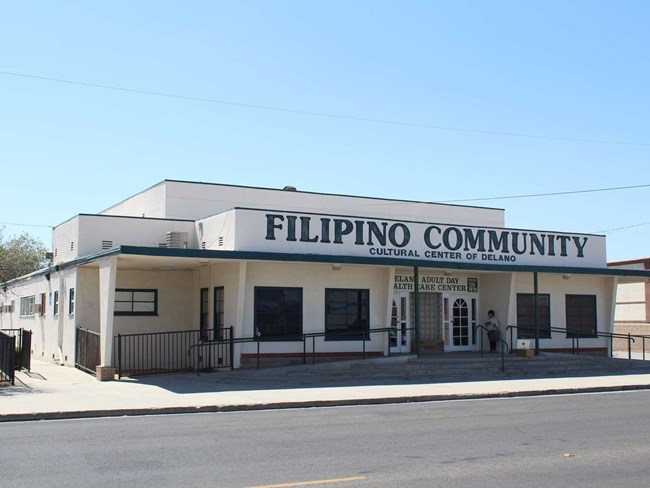 ---
Marker 1 of 4: What does a historic place look like?
Some places have been intentionally preserved or designated as worthy of preservation by local, state, tribal, or national authorities. The National Park Service offers guidance, partnerships, community assistance, and grants to support historic preservation throughout the United States.

Now's your chance to get involved in your community! Search for the historic places near you and learn how you can protect them.
---
Every story has historic places, even if they are not well-known. What do you need to uncover the history of the place where you live? What do historic places need from you to stay relevant?
---
Preserving History
Each of the thousands of National Park Service units tells a part of the American story. Check out how you can engage with them!

You can find historic places in your community—or anywhere else in the US—by searching National Register documents at the National Archives.

Article

National Heritage Areas

NHAs are nationally important lived-in landscapes where cultural & natural resources combine to make heritage relevant to community needs.
More to Explore
The resources below emphasize the importance of partnership in National Park Service preservation efforts, including what you can do to save America's special places.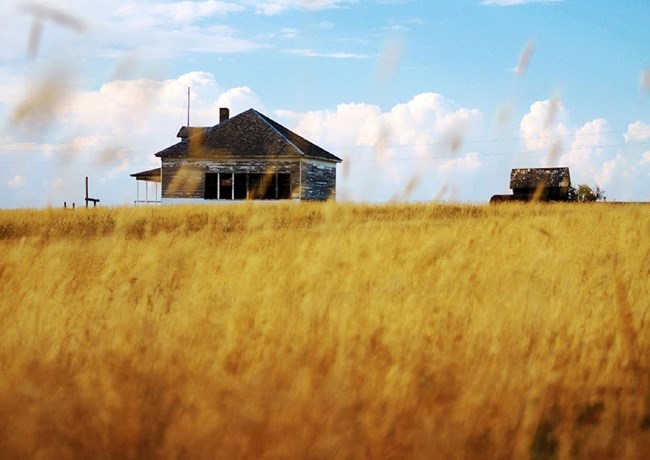 ---
Marker 2 of 4: How have historic places served as sites of inclusion or exclusion?
By offering opportunities for self-expression, some places created a sense of belonging and community. Places have also been a refuge from forced exclusion, removal, or erasure.

Some places are sites of trauma where violence, abuse, or suppression of identity occurred. It can be difficult to confront past harm and heal divides at these places.
---
Why are these histories so hard to think and talk about? Think about some of the things that you packed to set off on the Pathways (courage, curiosity). How can these things help you grapple with complicated parts of our past?
---
Marking Conflict and Change
More to Explore
Histories embodied at historic sites can be painful and difficult to face. But grappling with and preserving these stories can also lead to inspiration or reconciliation.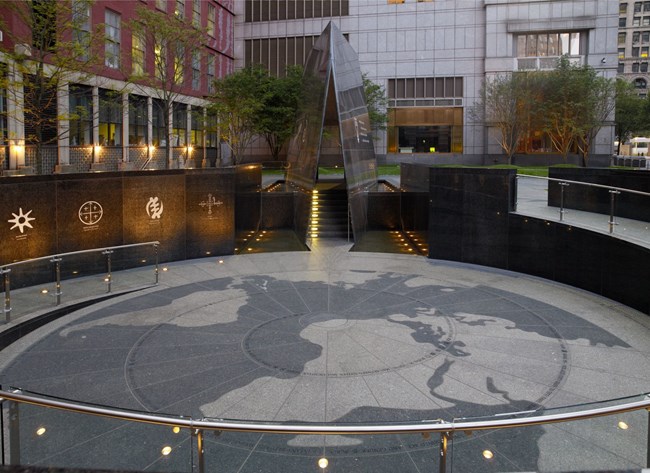 Marker 3 of 4: How do people express their connection to places that are important to them?
How do you remember the places that are special to you? Some communities erect monuments and memorials to remember events or historic figures at a specific place. Artists, poets, and writers also create interpretive odes to meaningful communities and places.

When historic or natural places become endangered, some people work to preserve or conserve them for future generations. The places that we preserve can reveal a lot about what we value.
---
Consider a place that you think is worthy of preservation. What makes it memorable? What would you like someone to know about you based on the place you want to preserve?
---
More to Explore
These resources describe how people have expressed and shared the meaning of places that were important to them.
Langston Hughes
Hughes's literary legacy celebrates African American culture & achievement, jazz & blues, & his love of everyday life in Harlem.

Willa Cather
Cather cherished places now preserved in national parks & public lands. Immigrants & landscapes were the chief characters of her novels.

(H)our History Lesson: Reconciliation at Gettysburg
Since the end of the Civil War, Gettysburg has hosted memorials, monuments, & ceremonies. Many of them address the theme of reconciliation.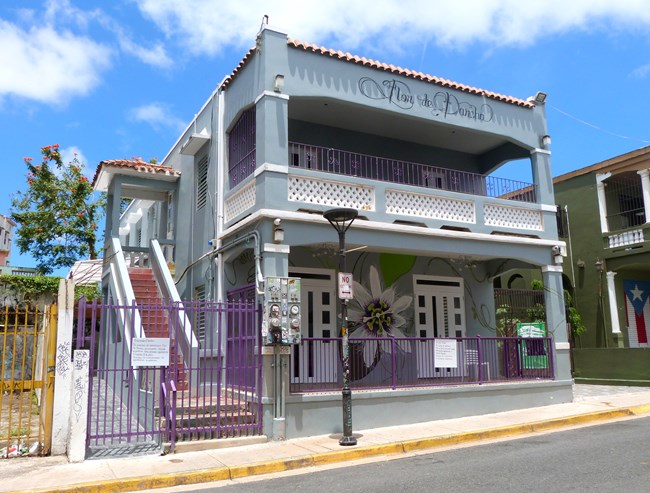 Marker 4 of 4: How can competing experiences or memories coexist at a particular place?
Historic sites are preserved to stand the test of time. Over time, sites may be adapted and used for different purposes. These places can speak to multi-layered histories even when one story becomes particularly well-known.

Because history is complex, the places that embody it are too. Sites can be sources of reckoning, inspiration, and change. They can speak to histories of resistance and resilience and pave the way for justice.
---
How can we make space to listen to other people's truths and lived experiences, especially if they are in conflict or competition with our own?
---
Acknowledging Complexity
Article Series

"Places Of..." Series

This series highlights historic places associated with people & themes in US history recognized by National Park Service programs.

This building is associated with the history of Japanese American women, the Black Civil Rights movement, & the LGBTQ+ rights movement.

This barren Civil War landscape in Harpers Ferry National Historical Park transformed into a premier Black institution of higher education
More to Explore
The articles below illustrate how the meaning of a place may evolve over time and can speak to these stories in different ways.
Santa Fe Plaza
Since 1609, the Plaza has been the spatial, economic, & social center of New Mexico's capital city, hosting gatherings, events, & protests.

The Soundscape Underfoot
When you consider the sounds of a national park, you might think of the wind or birdsongs. The sounds of each park tell a different story.

Harada House
This house was the focus of a landmark case that tested the constitutionality of California laws preventing immigrants from owning property.
Keep Up the Pace
As you think about the place where you live, consider the generations of the people who lived there before you. What can you do to acknowledge and honor them?
Learn more about Indian Lands
---
The content for this article was researched and written by Jade Ryerson, an intern with the Cultural Resources Office of Interpretation and Education.
---
Last updated: July 12, 2022