To focus public attention on the importance of our national heritage and the need to save our treasures at risk, the White House Millennium Council teamed with the National Trust for Historic Preservation in 1998 to establish
Save America's Treasures
.
Save America's Treasures (SAT)
is a national effort to protect "America's threatened cultural treasures, including historic structures, collections, works of art, maps, and journals that document and illuminate the history and culture of the United States."
Established by Executive Order in February 1998, SAT was originally founded as the centerpiece of President Clinton's White House National Millennium Commemoration and as a public-private partnership that included the White House, the National Park Service and the National Trust for Historic Preservation. Dedicated to the preservation and celebration of America's priceless historic legacy, Save America's Treasures works to recognize and rescue the enduring symbols of American tradition that define us as a nation.
Through SAT, the National Park Service
State, Tribal, Local, Plans & Grants Division
works closely with a group of partnering organizations, including the National Endowment for the Arts, Heritage Preservation, and the National Park Foundation, that are active in determining goals and developing public awareness and educational activities for the program.
SAT grants are available for preservation and/or conservation work on nationally significant intellectual and cultural artifacts and nationally significant historic structures and sites. Intellectual and cultural artifacts include artifacts, collections, documents, statues, and works of art (the program recognizes these items as collections). Historic structures and sites include historic districts, sites, buildings, structures' and objects (the program recognizes these items as historic properties).
Who May Apply
Federal agencies funded by the Department of the Interior and Related Agencies Appropriations Act.
Other federal agencies collaborating with a nonprofit partner to preserve the historic properties or collections owned by the federal agency, may submit applications through the nonprofit partner.
Non-profit, tax-exempt 501(c), U.S. organizations
Units of state or local government
Federally recognized Indian Tribes
Eligibility Criteria
The collections and historic properties must be nationally significant. This is a threshold criterion; applications not meeting this criterion are not eligible for funding and will not receive further consideration.
The collections or historic properties must be threatened, endangered or otherwise demonstrate an urgent preservation and/or conservation need.
Projects must address the threat and must have educational, interpretive, or training value and a clear public benefit (for example, historic places open for visitation or collections available for public viewing or scholarly research).
Projects must be feasible (for example, they must be able to be accomplished within the proposed activities, schedule and budget described in the application).
The applicant must demonstrate ability to complete the project and match the federal funds.
A SAT grant requires a dollar-for-dollar non-Federal match. The minimum grant request for collections projects is $50,000 Federal share; the minimum grant request for historic property projects is $125,000 Federal share. The maximum grant request for all projects is $1 million Federal share. By law, no individual project may receive more than one Federal SAT grant.

Since the program's inception in fiscal year 1999, the Midwest Region has fared well, having received over $14.4 million in awards for "historic properties" projects. This amounted to a total of 48 projects, or a rough average of about $300,000 per project. The largest grant awarded was $1,146,700 in 1999 for the emergency stabilization of Frank Lloyd Wright's summer home, Taliesin, in south-central Wisconsin.

Showcased here are two Midwest Region NHLs that received SAT grants: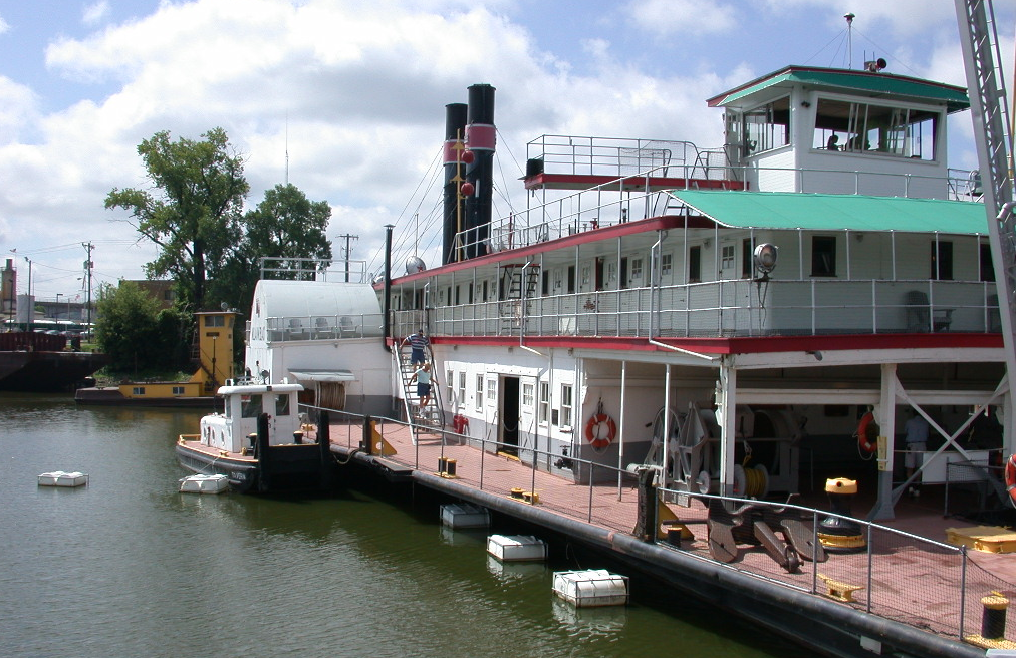 William M. Black
In 2004, the National Mississippi River Museum & Aquarium in Dubuque, Iowa, received a grant for the stabilization and preservation of the steamboat
William M. Black
. Built in 1934 and operating until 1973 the
Black
is 277 feet long and 85 feet wide. The SAT grant is being used for preservation and in-kind replacement of the canvas decking, repairs to steel smokestacks, and repairs to the pilot house.
The
William M. Black
is one of four almost identical sister ships built by Martin Marietta Manufacturing Co., Point Pleasant, West Virginia. The others are
William S. Mitchell
, which operated until 1986, now used as the
U.S.S. Nightmare
at Cincinnati, Ohio;
Captain William Clark
and
Captain Meriwether Lewis
. The
Lewis
is another of our region's NHLs and operated until 1969. It is now used as a museum in Brownville, Nebraska.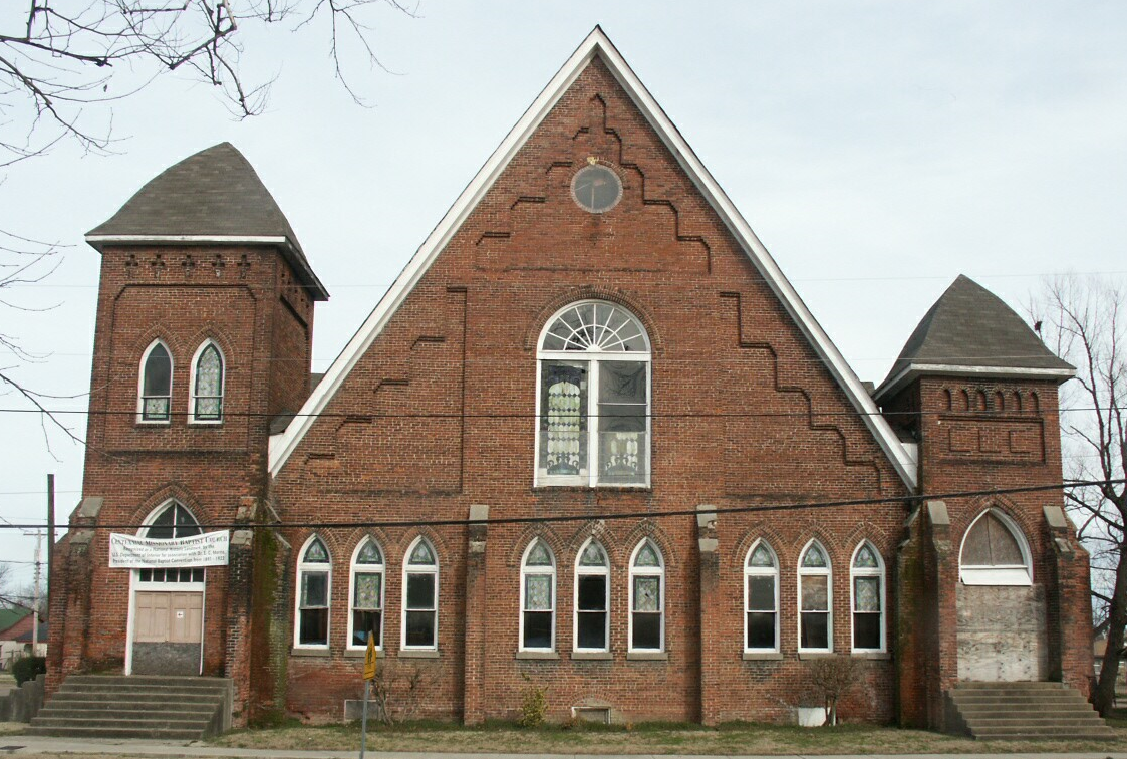 Centennial Baptist Church
Centennial Baptist Church in Helena, Arkansas, was the home base for Reverend Dr. Elias Camp Morris from the dedication of the church in 1905 until his death in 1922. While serving as pastor, Dr. Morris was president (1895-1922) of the National Baptist Convention, the largest African American organization in the United States at the end of the 19th century. Morris brought attention to the right of African Americans to establish independent religious associations. The E.C. Morris Foundation received a grant for stabilization of the church's very elaborate but dangerously under-engineered roof system in 2006.
Other "historic properties" grants awarded to NHL properties in our region beginning in 1999 include: one in Arkansas, five in Illinois, three in Indiana, five in Iowa, one in Kansas, one in Michigan, four in Minnesota, two in Nebraska, six in Ohio, and four in Wisconsin.
Although this grant program provides for large sums of money, it is very competitive. Annually about 300 projects are evaluated based on the above criteria. Applications are reviewed by Park Service staff in Washington, DC.; an average of 75 proposals are accepted. Another 75 or so receive direct funding through the SAT Program via Congressional earmarks.
Detailed information, grant application forms and instructions, a schedule of the grant application/review process, and a full history of awards can be found at the
Save America's Treasures
website: https://www.nps.gov/preservation-grants/sat/
---
Originally published in "Exceptional Places" Vol. 3, 2008, a newsletter of the Division of Cultural Resources, Midwest Region. Written by Mark Chavez.