"Where We Could Be Ourselves": African American LGBTQ Historic Places and Why They Matter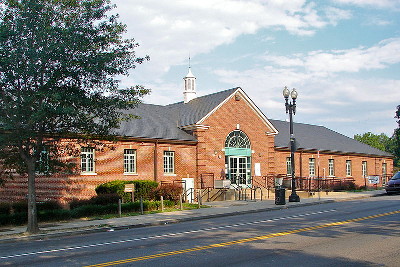 Introduction
My first forays into African American LGBTQ history were purely for self-edification. As an out African American man, I sought out whatever information I could find, from novels, to anthologies, to biographies, to documentaries. In many ways, I was looking for a sense of community, and a sense of belonging as an LGBTQ African American through the information I sought. Yet, it wasn't until I started working in historic preservation that I began asking different questions, and seeking new information. Though I began my work in history by following the traditional academic path, historic preservation proved to be a revelation for me. I began to understand more fully the power and importance of visiting historic places. I took note of the impact on people that historic sites had. I also saw how academic history and historic preservation could work in tandem to broaden our overall understanding of the past. 
I remember visiting Montpelier, the home of our fourth president, James Madison, and I had something of an epiphany.[1] As a docent conducted our tour of the grounds, she spoke of the praise the Madison family received regarding the beauty of their estate. As I looked toward the mountains in the distance, and did a visual sweep of the manicured lawns, I turned around and looked at the home itself (it was in the midst of a major renovation at that time). Then, it hit me, as though I was struck by lightning, that everything I was taking in had been the work of the enslaved Africans who were owned by the Madison family. Read more » [PDF 2.8 MB]
The views and conclusions contained in the essays are those of the authors and should not be interpreted as representing the opinions or policies of the U.S. Government. Mention of trade names or commercial products does not constitute their endorsement by the U.S. Government.
Last updated: August 11, 2017