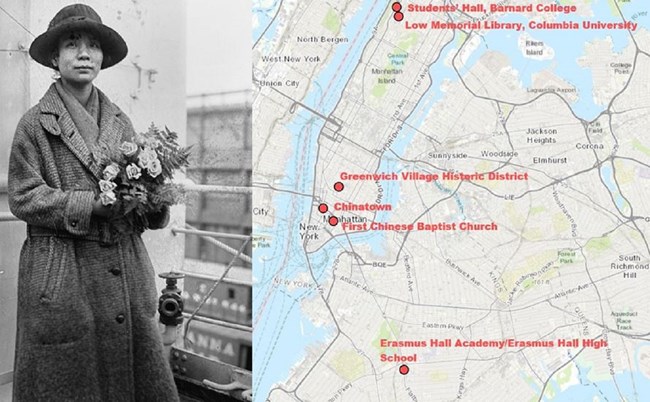 Historic places are tangible links to our shared past, and they help us connect more deeply to our shared heritage.
The "Places of..." series highlights historic places associated with people and themes in American history recognized by National Park Service programs.
Use these articles as mini virtual trips to explore some of the places associated with extraordinary people like civil rights activist Bayard Rustin or suffragist Dr. Mabel Ping-Hua Lee. You'll also find stories about women's labor organizing, cowpokes in the Wild West, and much more.
Curious for more? Use some of these articles in conjunction with learning activities in our Curiosity Kit series. Or check out the Discover Our Shared Heritage Travel Itineraries for more virtual (or even in-person) travel.