This hilltop at Harpers Ferry National Historical Park in West Virginia transformed from a barren Civil War landscape to the home of an African American institution of higher education.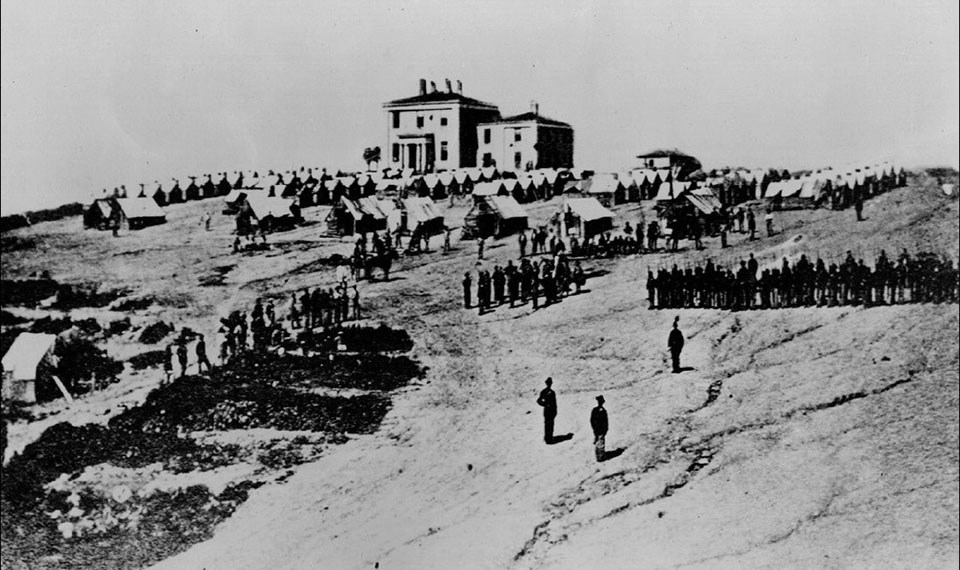 Camp Hill boasts a scenic view over the Shenandoah and Potomac Rivers. In the 1840s, the first quarters and garden plots were built on the stony, open hilltop for U.S. Armory officials, and woodland covered the cliffs. During the Civil War, Harpers Ferry became a battleground that changed hands eight times between Confederate and Union forces, leaving the town in ruins. Soldiers camped, built earthworks, and were buried on Camp Hill, compacting the earth and stripping it of plant life.

An influential African American institution rose out of the dust during Reconstruction. In 1865, Freewill Baptists started a primary school for African American freedpeople in the former Armory paymaster's house on Camp Hill, now known as the Lockwood House. In 1867, this school grew into Storer College, a school founded to train African American teachers that was open to all regardless of race, religion, or sex.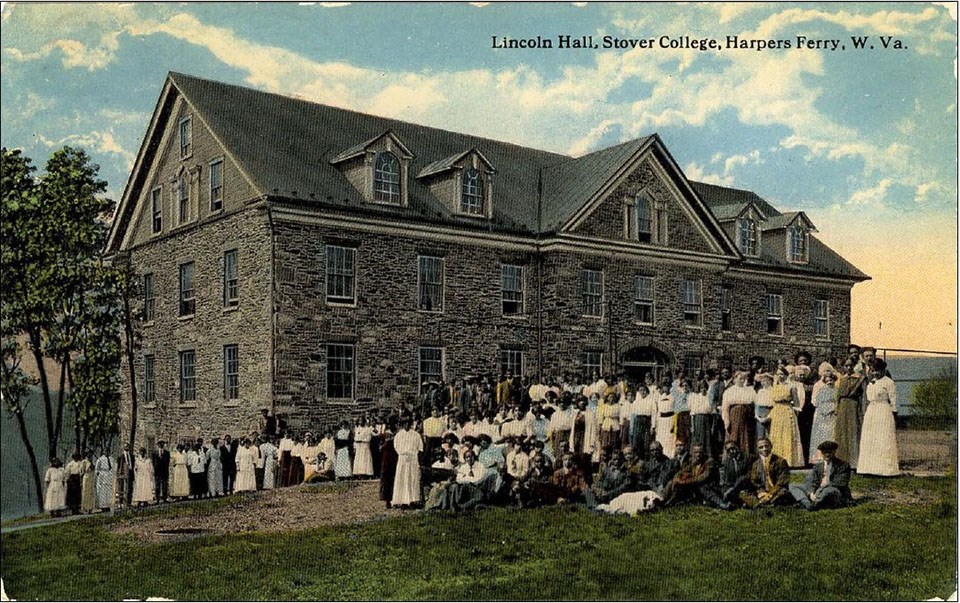 The college took ownership of former armory buildings in the late 1860s, and it expanded over the years to include over 40 acres of picturesque grounds. The armory buildings were modified into dormitories and educational buildings, and additional buildings were added to meet the needs of the college. In 1909, Storer College purchased the
John Brown's Fort
building and moved the fort from a local farm to the campus for the 50
th
Anniversary of the famed 1859 raid on the United States Armory.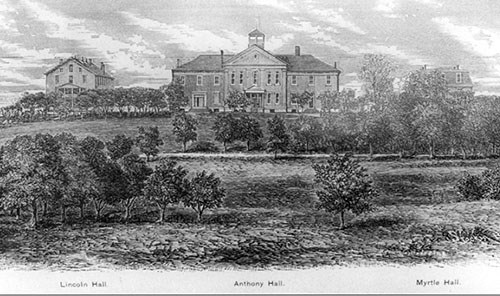 A tree lined drive and walkway lead to the fort, where it became a museum and monument on the campus. Woodland grew again over the southern and western edges of the hillside, and lines and clusters of trees planted on the open and cultivated hilltop added lushness to views of the campus core. As a result of the 1954 Supreme Court case
Brown v. The Board of Education
ruling that segregation of schools was unconstitutional, Storer College on Camp Hill, a premier Black educational institution, closed its doors in 1955.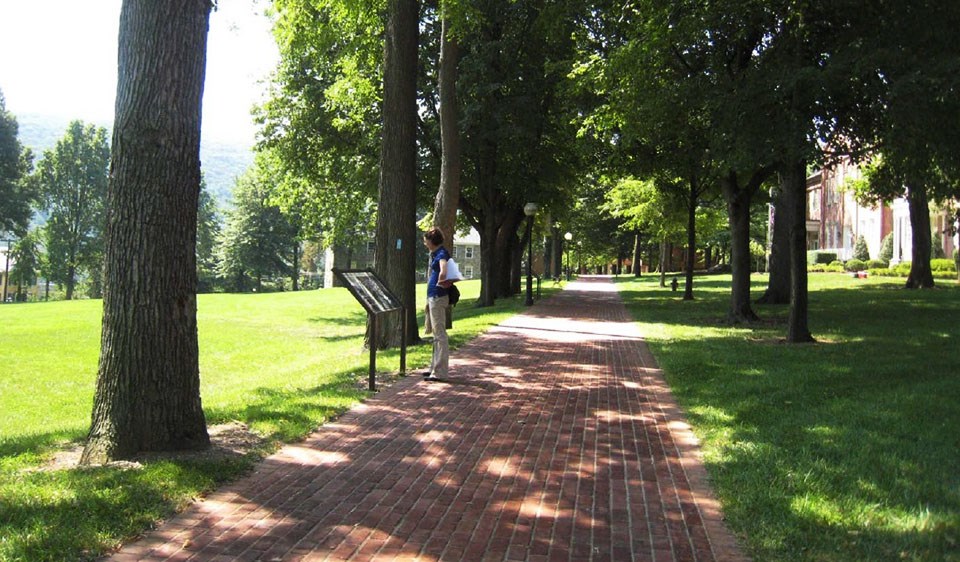 Now that the students have departed, the National Park Service preserves Camp Hill's sense of history by maintaining the historic features and character of the cultural landscape.