America's Geoheritage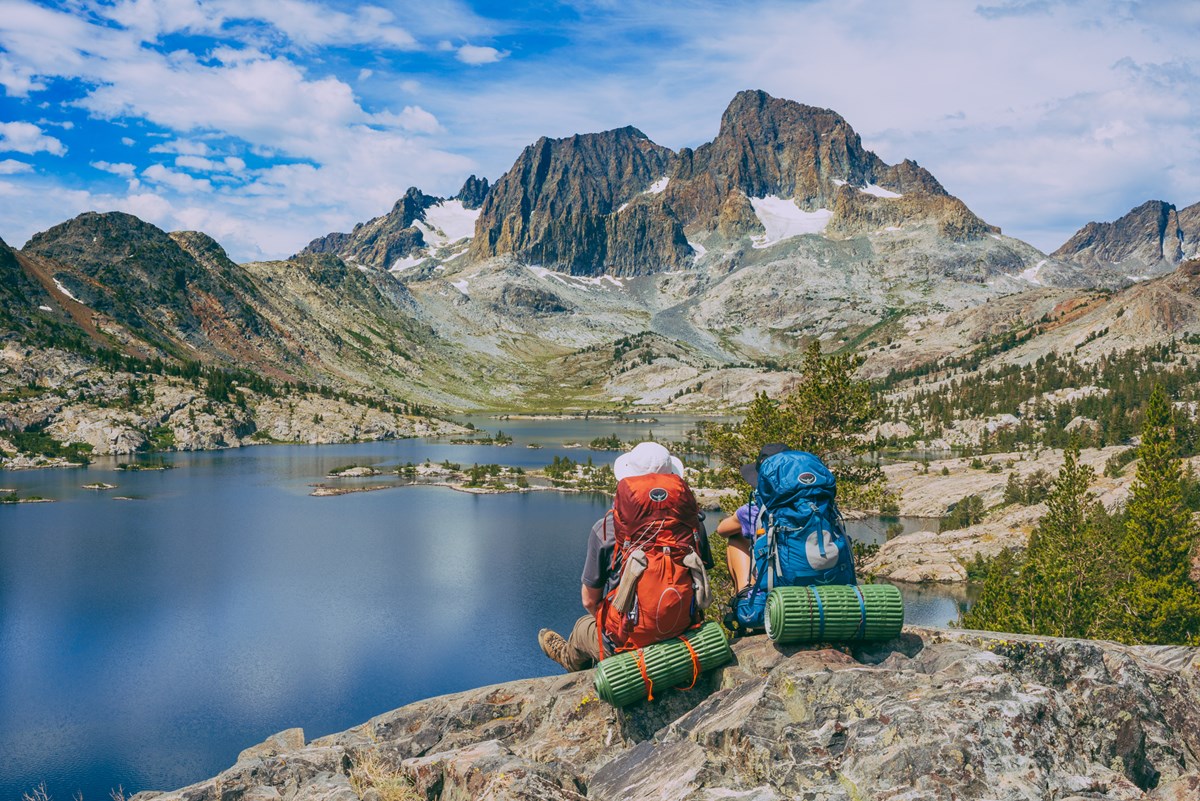 Introduction
Geologic Heritage encompasses the significant geologic features, landforms, and landscapes characteristic of our Nation which are preserved for the full range of values that society places on them, including scientific, aesthetic, cultural, ecosystem, educational, recreational, tourism, and other values. Geoheritage sites are conserved so that their lessons and beauty will remain as a legacy for future generations.
Such areas generally have great potential for scientific studies, use as outdoor classrooms, and enhancing public understanding and enjoyment. Geoheritage sites are fundamental to understanding dynamic earth systems, the succession and diversity of life, climatic changes over time, evolution of landforms, and the origin of mineral deposits.
Examples of Geoheritage Sites
A wide range of diversity can be seen in the natural, cultural, and historic resources within geoheritage sites. To get an idea of the types of geoheratage sites we have designated, see Geoheritage Sites—Eamples on Public Lands, Natural Landmarks, Heritage Areas, and The National Register of Historic Places.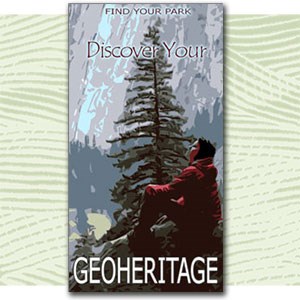 Geoheritage Foundations
Featured Video—Destination Half Dome
The granite monolith of Half Dome is recognized throughout the world as an icon of Yosemite National Park. Thousands of visitors hike to the summit each year, rewarded with spectacular views and an experience that is not easily forgotten.

Duration:

9 minutes, 35 seconds
National Register of Geoheritage Sites
A central aspect of many heritage programs is documenting resources and site conditions as part of a formal registry. Registries such as the National Register of Historic Places, established under the National Historic Preservation Act of 1966, provide an important accounting of heritage resources and values being conserved.

Currently, there is no comprehensive national registry that includes all geologic heritage sites in the United States. Establishing a national registry, which requires community support, will help strengthen the connections between geologic heritage sites and ensure that best management practices are applied nationwide.

You are invited to add to The Unofficial National Register of Geoheritage Sites by completing the on-line form located at: http://goo.gl/forms/7030WXeHsF This register does not designate sites or assign value. In its current form, it simply a community-generated list that being hosted to share access to information on a diverse catalog of designated and undesignated geoheriage sites.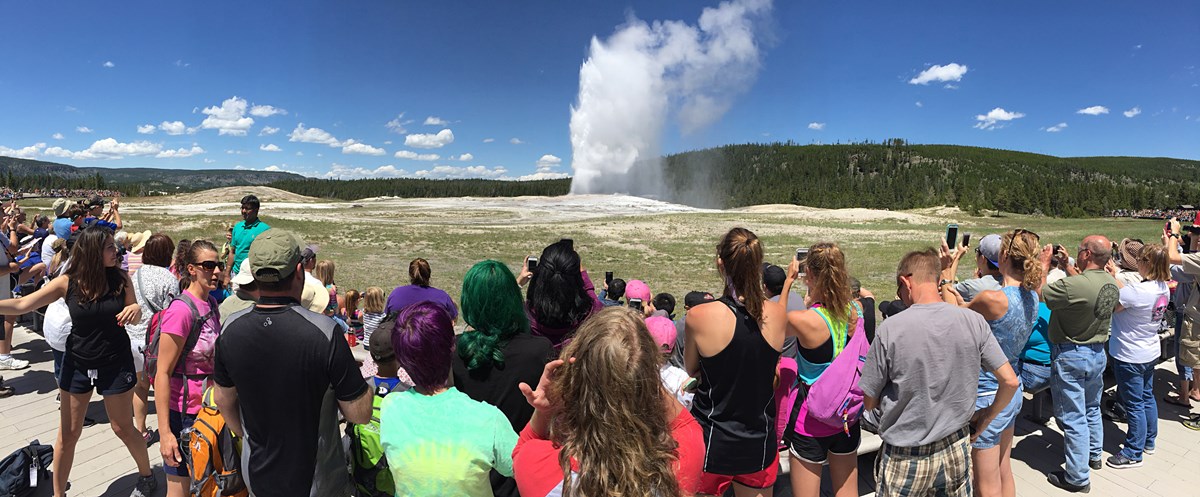 Geoheritage in Parks
Geoheritage sites can be found throughout the National Park System. The National Park System contains 266 parks with fossil resources, 94 parks with 4,700 known caves, and another 59 parks with known karst systems. Ninety-seven parks protect 7,500 miles of shoreline, 25 parks contain geothermal systems, 38 parks have volcanoes as a major feature, and 37 have active glacial features. Parks also contain a tremendous diversity of landforms including dunes, arches, canyons, buttes, and escarpments. Park museum collections have more than 35,000 geological specimens and nearly 416,000 paleontological specimens.
Many other federal agencies, including the Bureau of Land Management, Forest Service, and Fish and Wildlife Service, in addition to state and local governments, also manage exceptional examples of America's geoheritage.
Related Links
Importantly, designated sites are complemented by a wealth of undesignated sites scattered throughout the United States. These undesignated areas represent important pieces of our geologic heritage and add to overall geodiversity. For example:
Community landmarks
Geologic points of interest:

Outcrops of bedrock
Quarries and road cuts
Trackways

Highpoints and peaks

Scenic overlooks
These sites are important because they provide insights into local and regional Earth history and processes. Undesignated geologic heritage sites near where people work, live, and play provide countless opportunities to touch nature and enjoy the outdoors.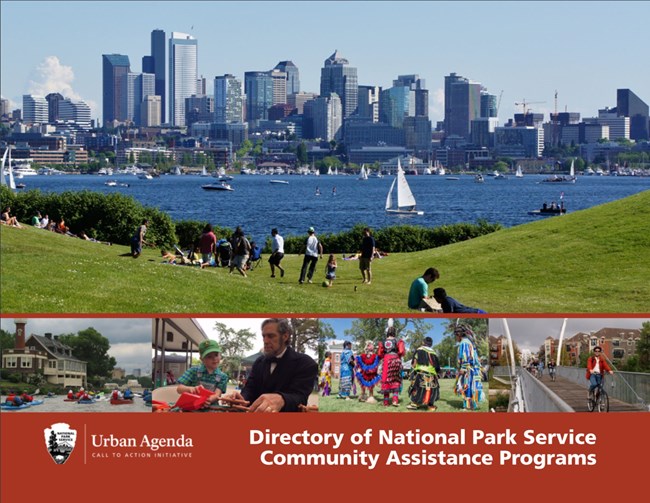 NPS Conservation Assistance Programs
In addition to geoconservation in park units, the National Park Service also coordinates several programs that offer recognition or conservation assistance for areas that are not units of the System.

Resources that are nationally significant may be eligible for special titles or designations while they continue to be managed by states, local governments, other federal agencies, or private owners. Resources of state or local significance also may benefit from technical or financial assistance programs. Some titles, distinctions, and funding sources require action by Congress while others can be provided without site-specific legislation. The NPS also provides support for U.S. participation in the World Heritage Convention.

Each of the programs highlighted below contribute to the preservation of America's geologic heritage:
Geoheritage Conservation Communities
In the United States and across the globe, communities have worked to protect geologic heritage resources for many decades. Conservation efforts require many groups with different skill sets. Each community working within its sphere of influence and expertise can help make geologic heritage relevant to its constituents and develop links with other communities. When these communities join efforts, geologic heritage resources and people benefit from better conservation, science, and educational programs.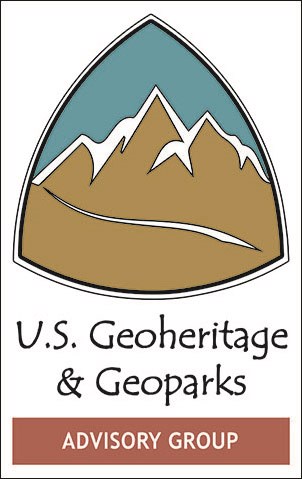 U.S. Geoheritage and Geoparks Advisory Group
The United States has established the U.S. Geoheritage and Geoparks Advisory Group as a program development activity of the U.S. National Committee for the International Union of Geological Sciences, sponsored by the National Academy of Sciences. The advisory group works to:
Promote the conservation of geologically important sites in the United States
Inform and educate local communities about geoheritage
Solicit, support, and foster Global Geopark applications
Related Links
Last updated: May 17, 2019