Geoheritage Values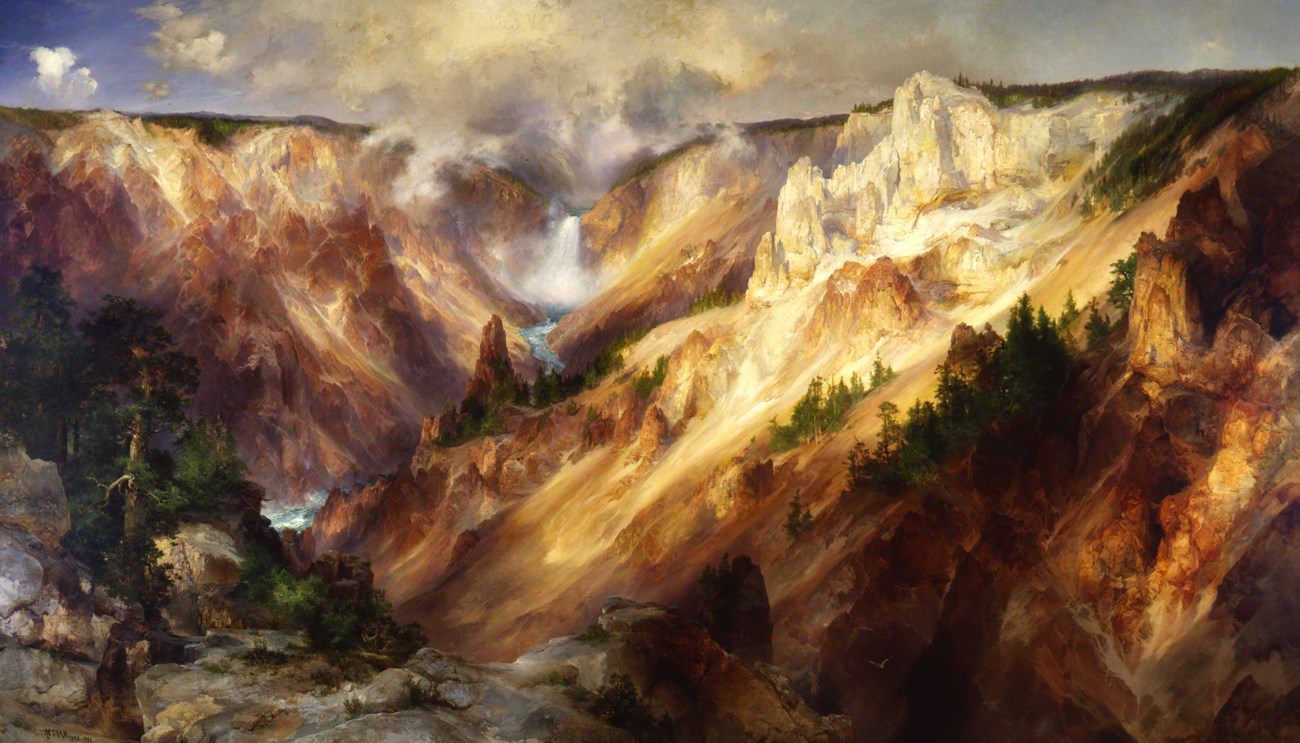 Introduction
There are many special meanings and individual values that society places on America's Geologic Heritage. By including a broad range of values in geologic heritage planning, we will help to make geology meaningful to more people. Connecting with people in this way will contribute to keeping geology relevant in the 21st century.
Selected Values Typologies
Investigations in to the values associated with geologic heritage and protected areas are available from a variety of sources. The most often cited value system pertaining specifically to geologic heritage is the one prepared by Murray Gray, author of Geodiversity: Valuing and Conserving Abiotic Nature. There are several other lists of protected area and ecosystem values by various conservation organizations, some of which are included here for consideration.
Murray Gray
From: Gray, M. (2004) Geodiversity: Valuing and Conserving Abiotic Nature. John Wiley & Sons, LTD., West Sussex, England.
Table 3.6 - Summary of Geodiversity Values
Intrinsic
Intrinsic value, abiotic nature free of human valuation
Cultural
Folklore

Archaeological /Historical

Spiritual

Sense of Place
Aesthetic
Local landscapes

Leisure activities

Remote appreciation

Voluntary activities

Artistic inspiration
Economic
Energy

Industrial minerals

Metallic minerals

Construction minerals

Gemstones

Fossils

Soil
Functional
Platforms

Storage and recycling

Health

Burial

Pollution control

Water chemistry

Soil functions

Geosystem functions

Ecosystem functions
Research and Educational
Scientific discovery

Earth history

History of research

Environmental monitoring

Education and training
---
Geological Society of America
Position Statement: Geoheritage. GSA Today. April/May 2011
The Geological Society of America's position statement on
Geoheritage
offers the following values: Scientific Educational Cultural Aesthetic
Scientific
Educational
Cultural
Aesthetic
---
Harmon & Putney
From: Harmon, D. A. Putney, 2003.The Full value of Parks: From Economics to the Intangible. Rowman &Littlefield Publishers, INC. MD. USA.
Typology of Intangible Values in protected areas:(pg.8)
Recreational values

Spiritual values

Cultural values

Identity - natural sites that link people to their landscape through myth, legend or history

Existence values

Artistic values

Aesthetic values

Educational values

Research and monitoring values

Peace values

Therapeutic values
"Protected areas are value added places" by: a commitment to permanence and legitimacy.
"[The full value of a protected area] is the sum of the interactions of the intrinsic values of the resource itself plus the myriad instrumental values assigned by humans." (pg10)
---
Chape and Spalding
From: Chape, S. M. Spalding, M. Jenkins (ed) 2008.The World's Protected Areas: Status, Values and Prospects in the 21st century. University California Press in association with UNEP-WCMC. Berkely and Los Angeles, CA.
"Protected areas are not only the last stronghold of nature;they also have a vital role in providing humankind with a range of valuable ecological services."
IUCN defines the main purposes of protected areas as:
Scientific research

Wilderness Protection

Preservation of species and genetic diversity

Maintenance of environmental services

Protection of specific natural and cultural features

Tourism and recreation

Education

Sustainable use of resources from natural ecosystems

Maintenance of cultural and traditional attributes
Authors' valuation scheme for protected areas:
Direct use values and benefits

Recreation/tourism

Extraction of non-renewable energy sources

Scientific research

Indirect use benefits and option values

Climate influences

Water services in erosional control

Coastal processes

Wider ecological influences

Genetic resources

Refugia

Intangible values of protected areas

Recreational values

Spiritual values

Cultural values

Identity values

Existence values

Artistic values

Aesthetic values

Educational values

Peace values - fostering interregional stability through shared management of intercultural spaces between modern and traditional and other divided cultures, and peace between nature and society

Therapeutic values
---
Lockwood
From: Lockwood, M., G. Worboys, A. Kothari. 2008.Managing Protected Areas: a global perspective. IUCN. Earthscan, James and James LTD. UK, USA.
Values and Benefits of Protected Areas
"An understanding of the values and benefits of protected areas is of fundamental importance to protected areas. Values give meaning to protected areas - they provide motivation for their creation, give direction to their management and allow for evaluation of their effectiveness."
Citing Najder, 'value' has a range of meanings in three basic categories

Value as the worth of something

Value as a property of a thing

Value of an idea or feeling
"Categorizing of values can enable systematic elucidation of their key features..." (pg102)
Using an environmental economic typology, he identifies direct and non-direct use values and uses early/formative value lists before creating an original classification scheme.
Citing Putney for the World Commission on Protected Areas:

Recreation values

Spiritual values

Cultural values

Identity values

Existence values

Artistic values

Aesthetic values

Educational values

Research and monitoring values

Peace values

Therapeutic values

Citing Dearen and Rollins (with their analogies)

Aesthetic (art gallery)

Wildlife viewing (zoo)

Historical(museum)

Spiritual Recreation (playground)

Tourism (factory)

Education (schoolroom)

Science (laboratory)

Ecological capital (bank)

Ecological process (hospital)

Ecological benchmarks (museum)
"It is widely accepted that biodiversity and geodiversity provide the foundations that support protected area values." (pg102)
"The components of what we call nature exist irrespective of human culture;but 'heritage' is a cultural construct -- the 'things we want to keep'. (pg421)
"..address specific aspects of natural heritage management: water, geodiversity, fire, weeds, plant pathogens, animals, and impacts of people, restoration, and rehabilitation." (pg 421)
Managing geodiversity: "Physical features such as the landforms that surround us, sustain and enrich our lives in much the same way as do the plants and animals with which we share the planet. They are equally deserving of careful stewardship and as valid parts of the cosmos significant in their own right, for their underpinning of functioning natural environmental systems, including ecosystems, and for the instrumental opportunities they offer humans." (pg 430)
"Breeding geological sites or landforms in zoos or botanic gardens is not an option when geodiversity is lost." (pg 43)
[Table] 4.1 Classification of protected area values (pg103)
Category:
Intrinsic value
Examples: Fauna, Flora, Ecosystems, Land and seascapes
Category:
On-site goods and services
Examples: Plant products, Animal Products, Recreation and tourism, Representations (films), Historic sites and artifacts, Scientific knowledge and research, Education
Category:
Off-site goods and services
Examples: Human life support, Non-human life support, Water quality and quantity, Air quality and quantity, Fishery protection, Agriculture protection, Protection of human settlements
Category:
Community value (non-material)
Examples: Culture Identity, Spiritual meaning, Social well-being, Bequest for future generations
Category:
Individual value (non-material)
Examples: Satisfaction (existence), Satisfaction (experiential), Physical health, Mental health, Spiritual well-being
Last updated: November 18, 2021