References
This page introduces some of the literature most relevant to Geologic Heritage in the United States, including the topics of Heritage, Geodiversity, Geoconservation, Geoheritage, Natural Heritage, Heritage Areas, Nationally Significant Landscapes, Protected Areas, and Cultural Heritage.
Reference in this web page to any specific commercial products, processes, or services, or the use of any trade, firm or corporation name is for the information and convenience of the public, and does not constitute endorsement, recommendation, or favoring by NPS.
Ordering from your National Park Cooperative Associations' bookstores helps to support programs in the parks. Please visit the
bookstore locator
for park books and much more.

Gray, M. (2004) Geodiversity: Valuing and Conserving Abiotic Nature. John Wiley & Sons, LTD., West Sussex, England.
The standard in the field, Gray's name is dominant in the discussion of defining terms and concepts of geoheritge (concrete examples), geodiversity (quality), and geoconservation (endeavor).

Wimbledon, W.A.P. Smith, Meyer, S. 2012. Geoheritage in Europe and its Conservation. ProGEO. AIT Otta AS.
Provides a brief overview of protocol and management policies, and then a country by country description of the overall situation, history, legal basis, institutions, site elections, registration, management, protection, educational programs, maps, discussions, and references.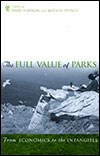 Harmon, D. A. Putney, 2003. The Full value of Parks: From Economics to the Intangible. Rowman & Littlefield Publishers, INC. MD. USA.
A discussion of values that society ascribes to protected areas that takes us beyond primary human-use and economic values to a more holistic management approach that considers many intangible values.

Brocx, M. 2008. Geoheritage: from global perspectives to local principles for conservation and planning. Western Australian Museum. Welshpool DC WA.
Provides an overall treatment of the concept of geoheritage including a history of the international legal structure for geoheritage (w/ Australian and European leaning). A thorough description of the Australian experience is given, including the history of the organizations, legislation and policy tools.

Butowski, H. Draft 1990. "National Historic Landmarks Geology Theme Study". NPS History Division. Washington D.C.
A proposal for the NPS thematic study of American Science to be completed by the National Historic Landmarks Survey of the NPS in compliance of the requirements of the 1935 Historic Sites Act. This theme covers the history of Earth Science in the U.S. and its associated places.
[National Historic Landmarks Program PDF 433 KB]

Chape, S. M. Spalding, M. Jenkins (ed) 2008. The World's Protected Areas: status, values and prospects in the 21st century. University California Press in association with UNEP-WCMC. Berkely and Los Angeles, CA.
This review for the World Parks Congress (5th) records the status of global protected areas, and assess conservation triumphs and challenges. An ecology-focused treatment of history, definitions, values, biodiversity, threats, and management stops short of addressing geology-specific diversity, conservation, or heritage.

Ellis, N.V. (ed) D.Q. Bowen, S. Campbell, J.L. Knill, A.P McKirdy, C.D. Prosser, M. A. Vincent, and R.C.L.Wilson, (1996) An Introduction to the Geological Conservation Review. GCR Series No. 1. Joint Nature Conservation Committee, Peterborough.
Documents the pioneering role of the British Geologic Conservation Review (1977 to 1990) to identify and describe the most significant geologic sites in England with the express purpose of protecting this "Earth Heritage". This project introduced a systematic, scientific approach to the selection of heritage sites.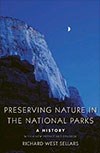 Sellers, R. 1997. Preserving nature in the national parks: a history. Yale University Press, New Haven and & London.
An excellent source on the history of National Park System natural resources and their interaction with the bureaucracy developed to manage these treasured sites. Original, in-depth research of agency documents provides true insights into the challenges of preserving natural resources, i.e. natural heritage, with competing public, political, and agency interests.

Burek C.V., C.D. Prosser, (ed) 2008. The History of Geoconservation. Geological Society of London, Special Publications, 300. London UK.
Provides an introduction to the history of the geoconservation activity and a definition of geoconservation as action taken with the intent of conserving and enhancing geological and geomorphological features.

Colin Prosser, Michael Murphy and Jonathan Larwood 2006. Geological conservation: a guide to good practice. English Nature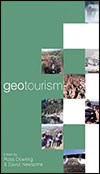 Ross Dowling and David Newsome (ed.s) 2006. Geotourism. Elsevier Publishers.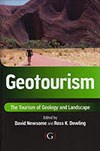 David Newsome and Ross Dowling (ed.s) 2010. Geotourism: The Tourism of Geology and Landscape. Goodfellow Publishers Limited.

Hill, W. 2010. GSA Position Statement: Geoheritage. GSA Today April/May 2011.
A statement outlining the rationale for protecting geologic areas, public policy aspects, recommendations, and opportunities for members to help implement recommendations.
Last updated: November 18, 2021