Definitions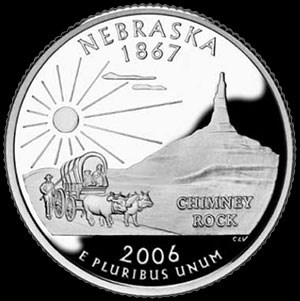 The following is a sampling of definitions pertaining to geologic heritage, including dictionary definitions and working definitions from a variety of sources who either define geologic heritage or natural heritage in a way that is useful for consideration in defining geologic heritage in the future. The following words are clarified as aspects of geologic heritage:
Geologic Heritage

Heritage

Geodiversity

Geoconservation

Geoheritage

Natural Heritage

Heritage Areas

Nationally Significant Landscapes

Protected Area

Cultural Heritage
---
The Geologic Resources Division of the National Park Service uses the following as a working definition of Geologic Heritage:
"Geologic Heritage encompasses the significant geologic features, landforms, and landscapes characteristic of our Nation which are preserved for the full range of values that society places on them, including scientific, aesthetic, cultural, ecosystem, educational, recreational, tourism, and other values. Geologic Heritage sites are conserved so that their lessons and beauty will remain as a legacy for future generations."
In supporting information, the NPS also identifies geologic heritage aspects of:
Museum Collections

Soils

Scientific Data Sets
---
Geologic heritage (or geoheritage) is not specifically defined in the American Heritage Dictionary, which defines heritage as:
"Property that is or can be inherited. 2. Something passed down from preceding generations;tradition. Syn. Heritage, inheritance, legacy, tradition."[The American Heritage Dictionary. 2001. Houghton Mifflin Company]

Geologic Heritage is also not mentioned in either the
Glossary of Geology
or
Dictionary of Geologic Terms
by the AGI. Both define
heritage
as:
"Valued objects and qualities such as cultural traditions, unspoiled countryside, and historic buildings that have been passed down from previous generations. —or property that might be inherited."
---
Murray Gray from: Gray, M. (2004)
Geodiversity: Valuing and Conserving Abiotic Nature.
John Wiley & Sons, LTD., West Sussex, England.
Gray cites Sharples' argument for the use of geo as a prefix instead of using the full term geologic because geologic implies solid rock science and overlooks the geomorphological, and biotic agents at work in the entire system and - also relies on Sharples' nested definition of:
geodiversity
, which, he explains, is the quality we are trying to conserve:
"Geodiversity: the natural range (diversity) of geological (rocks, minerals, fossils), geomorphologic (land form, processes)and soil features. It includes their assemblages, relationships, properties, interpretations, and systems."(pg8)
Gray also uses these terms and definitions:
Geoconservation is the endeavor of trying to conserve it
Geoheritage sites are the concrete examples of which it may be specifically identified as having conservation significance. (pg.6)
---
Brocx from: Brocx, M. 2008.
Geoheritage: from global perspectives to local principles for conservation and planning
. Western Australian Museum. Welshpool DC WA.
Brocx states that, "Both geoheritage and geoconservation in their current terms of scope and objectives, are relatively newly conceived endeavors."
Geoheritage
is defined in Brocx as:
"Globally, nationally, and state wide, to local features of geology, such as igneous, metamorphic, sedimentary, stratigraphic, structural, geochemical, mineralogic, paleontological, geomorphic, pedologic, and hydrologic attributes, at all scales, that are intrinsically important sites, or culturally important sites, that offer information or insights into the formation or evolution of the Earth, or into the history of science, or that can be used for research, teaching, or reference."(pg.13)
Geoconservation
is defined in Brocx by Semeniuk &Semeniuk as:
"Preserving sites of geoheritage significance."(pg.14)
Geodiversity
is reprinted from Semeniuk 1997:
"The natural variety of geological, geomorphological, pedological, hydrological features of a given area, from the purely static features (ie. Products such as shorelines sandy spits, or limestone pinnacles, or river canyons) at one extreme, to the assemblage of products, and at the other, their formative processes (e.g., active parabolic dunes forming under a given wind regime."
---
Burek & Prosser from: Burek C.V., C.D. Prosser, (ed) 2008.
The History of Geoconservation.
Geological Society of London, Special Publications, 300. London UK.
Geoconservation
:
"Geoconservation can be defined as action taken with the intent of conserving and enhancing geological and geomorphological features, processes, sites, and specimens. As successful conservation depends on understanding, valuing. Actions taken often include promotional and awareness raising activities."
---
Wimbledon, W.A.P. Smith, S. Meyer. 2012. Geoheritage in Europe and its Conservation. ProGEO. AIT Otta AS.
ProGeo, the European Association for the Conservation of the Geologic Heritage, on
natural heritage
:
"The natural heritage of any country includes its geological heritage, made up of many key geosites, as well as, landscapes, profoundly shaped and defined by their geology. Fossils, rocks and minerals are just as much natural heritage as plants and animals."
ProGeo also notes, "It must be said that everywhere geological heritage is undervalued and threatened, even in countries that have relevant geoheritage legislation."
The function of
geoheritage
is defined as:
"Encompasses the special places and objects that have a key role in our understanding of the history of the Earth. Localities and objects that give special insights into the organic and inorganic evolution of the earth over the last 4.6 billion years."
---
Geological Society of America
- Position Statement: Geoheritage. GSA Today. April/May 2011
In this position statement GSA defines
geoheritage
as:
"Geoheritage is a generic but descriptive term applied to sites or areas of geologic features with significant scientific, educational, cultural, or aesthetic value. They serve public interest, critical to advancing knowledge about natural hazards, groundwater supply, soils processes, climate and environmental changes, evolution of life, energy and mineral supplies, and other aspects about the nature of the earth."
---
National Park Service provides a lot of material pertaining to defining natural heritage.
NPS Organic Act: (16 U.S.C. 1):
"[T]o conserve the scenery and the natural and historic objects and wild life therein and to provide for the enjoyment of the same in such manner and by such means as will leave them unimpaired for the enjoyment of future generations."
Authority assumed from Organic act to manage fed parks, NM, reservations, wilderness, wild and scenic rivers, historic and scenic trails. "...in light of the high public value and integrity of the National Park System" provide for "Expressions of a single national heritage"
The NPS Geologic Resources Division defines
Geologic Heritage
in a 2007. Briefing Statement. National Park Service, Geologic Resources Division as:
"Heritage is our legacy from the past, what we enjoy today, and what we pass on to future generations. Our cultural and natural heritage are irreplaceable sources of life and inspiration. Geologic heritage consists of geologic features and landforms which are part of our birthright and from which we may benefit during our lifetime, but which we also have the responsibility to preserve undiminished in quality and quantity. Geologic heritage sites may include areas of physical geology, historical geology, economic geology, exploration, and scientific and topographical surveys. Such sites generally have great potential for scientific studies, use as outdoor classrooms, enhancing public understanding and enjoyment. Geologic heritage features and landscapes are fundamental to understanding surface processes, succession and diversity of life, climatic changes over time, evolution of landforms, and the origin of mineral deposits."
NPS -
National Heritage Areas
:
"Designated by congress as places where natural, cultural, and historic resources combine to form a cohesive nationally important landscape... diverse heritage, lived in landscape, grass-roots community driven approach to heritage conservation and economic development."
---
The Bureau of Land Management
National Landscape Conservation System enabling legislation on
nationally significant landscapes
:
"In order to conserve, protect, and restore nationally significant landscapes that have outstanding cultural, ecological, and scientific values for the benefit of current and future generations... there is established the National Landscape Conservation System."
---
Worboys, and Winkler from: Lockwood, M., G. Worboys, A. Kothari. 2008.
Managing Protected Areas: a global perspective
. IUCN. Earthscan, James and James LTD. UK, USA.
Natural Heritage
:
"We introduce the natural heritage of the Earth, and provide a biogeographical context for the establishment and management of protected areas throughout the world. We describe the evolution of the world's environments and illustrate this with selected World Heritage protected area examples. Aspects of Earth's abiotic environments, including geology, landforms, geodiversity, soils, and climate, are described for their intrinsic qualities as well as to provide background for a description of biological diversity."(pg3)
---
IUCN definition of Protected Area:
"An area of land and/or sea especially dedicated to the protection and maintenance of biological diversity, and of natural and associated cultural resources, and managed through legal or other effective means."
From: Chape, S. M. Spalding, M. Jenkins (ed) 2008. The World's Protected Areas: status, values and prospects in the 21st century. University California Press in association with UNEP-WCMC. Berkely and Los Angeles, CA.
---
The UNESCO World Heritage Convention of 1972 provides definitions for their two categories of World Heritage:Cultural and Natural Heritage, which are defined as follows:
"The cultural heritage and the natural heritage are among the priceless and irreplaceable possessions, not only of each nation, but of mankind as a whole."(pg1)
Cultural Heritage
: from Article 1 of the Convention:
"monuments: architectural works, works of monumental sculpture and painting, elements or structures of an archaeological nature, inscriptions, cave dwellings and combinations of features, which are of outstanding universal value from the point of view of history, art, or science;
groups of buildings: groups of separate or connected buildings which, because of their architecture, their homogeneity, or their place in the landscape, are of outstanding universal value from the point of view of history, art or science;
sites: works of man or the combined works of nature and of man, and areas including archaeological sites which are of outstanding universal value from the historical, aesthetic, ethnological or anthropological points of view."
Natural Heritage
: From Article 2 of the Convention:
"natural features consisting of physical and biological formations or groups of such formations, which are of outstanding universal value from the aesthetic or scientific point of view;
Geological and physiographical formations and precisely delineated areas which constitute the habit of threatened species of animals and plants of outstanding universal value from the point of view of science or conservation;
Natural sites or precisely delineated natural areas of outstanding universal value from the point of view of science, conservation or natural beauty."
Biological Diversity
—according to the global Convention on
Biological Diversity
:
"The variability among living organism in terrestrial, marine and other aquatic ecosystems and the ecological complexes of which they are part and includes diversity within species, between species and of ecosystems."
UNESCO. 1997. Operational Guidelines for the Implementation of the World Heritage Convention. Intergovernmental Committee for the Protection of the World Cultural and Natural Heritage. WHC-97/2
Last updated: November 18, 2021