News Release
Ten ways to celebrate Hispanic Heritage Month in national parks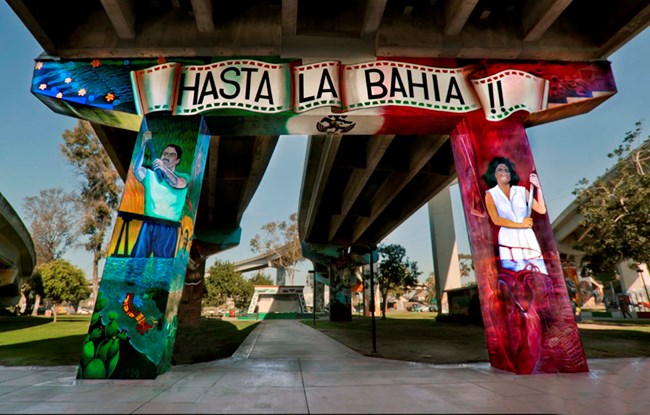 News Release Date: September 15, 2021

Contact: e-mail us
WASHINGTON – This Hispanic Heritage Month, discover the connection between national parks across the country and Hispanic/Latinx heritage. From visiting parks in person to learning about Hispanic/Latinx history to exploring ways to get involved in parks, Hispanic Heritage Month is an opportunity for all to learn about the intersection of national parks, conservation and recreation with Hispanic/Latinx heritage.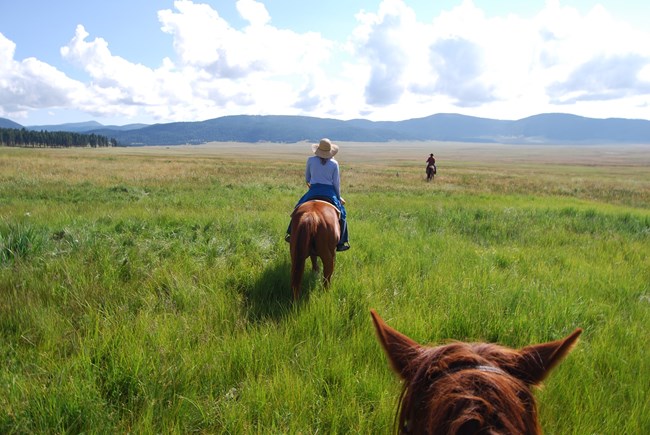 Explore the connection between national parks and Hispanic/Latinx heritage.
More than 500 years of Hispanic and Latinx history and heritage can be found
in national parks
or shared through NPS programs and partners in communities across the country. Discover these remarkable, complex, and at times, painful stories preserved in our national parks and historic places.
Tumacácori National Historical Park, a place where Spanish missionaries, settlers and soldiers intersected with the native O'odham, Yaqui, and Apache people.
El Camino Real de Tierra Adentro National Historic Trail is recognized throughout the United States and Mexico as a timeless route of trade and cultural exchange, with a complicated legacy of 300 years of conflict, cooperation, and cultural exchange between a variety of peoples.

Valles Caldera National Preserve encapsulates the story of early Spanish and Mexican settlement across the present-day American Southwest and the socio-political shifts that occurred when the territory was annexed by the United States.

John H. Chafee Blackstone River Valley National Heritage Corridor has a large and vibrant Latinx community including immigrants from Colombia, Dominican Republic, Guatemala and other Latin American countries who came to work in the area's factories in the 1970s. Water from the river has fueled industry and employment opportunities for more than 200 years and ethnic influences from around the globe are reflected in the area's natural and cultural attractions.

National Mall and Memorial Parks features several monuments that commemorate the contributions of Latino leaders who brought freedom and change throughout the Americas and played important roles in the history of the United States.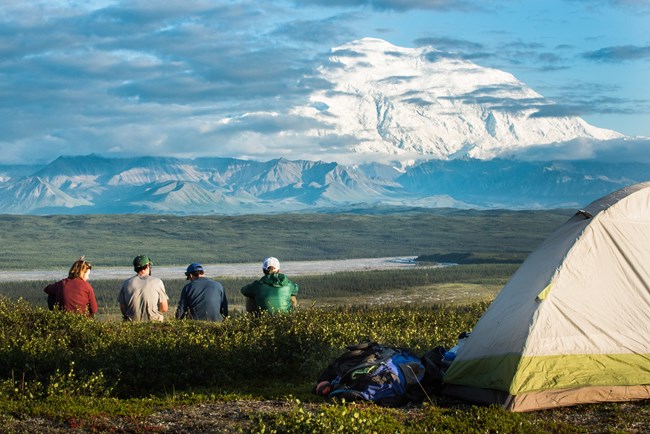 Have fun in a national park.
Find a park and go for a walk, hike, picnic, scenic drive, camping trip, or get involved in stewardship and conservation efforts in parks. Whatever you do, be safe and Plan Like A Park Ranger! Find planning tips and tools on our website or in the NPS app to make sure your only surprises are happy ones.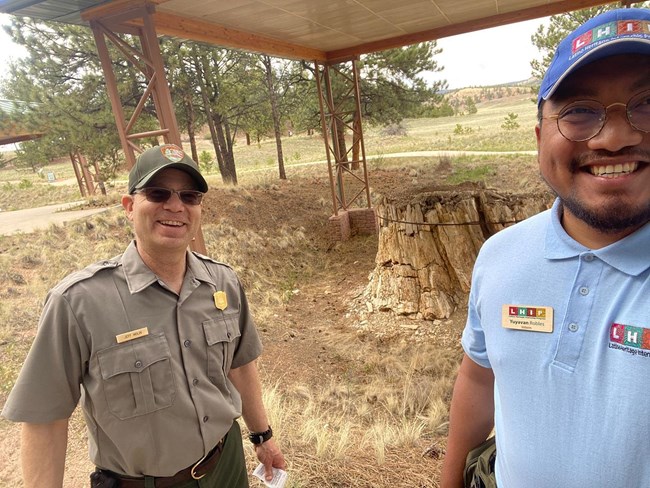 Join us - volunteer, do an internship, or work for us!
Diversity and inclusion within our organization is important so that our workforce can reflect the communities that we serve. Throughout the nation, Hispanic/Latinx NPS employees, volunteers and interns are working diligently to help preserve and protect our natural, cultural and recreational resources. Find out how to join our team this Hispanic Heritage Month.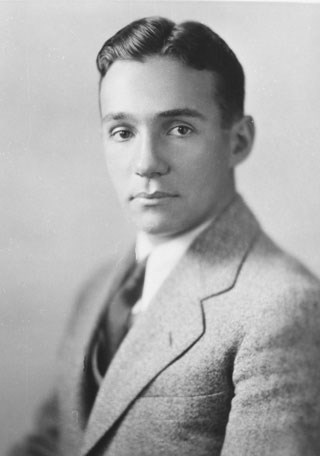 Learn about the father of wildlife management in the NPS, George Melendez Wright.
Wright's many contributions to the NPS are as valuable today as they were a century ago. Wright organized, and even initially funded, the first NPS wildlife surveys, leading to the establishment of the Wild Life Division in 1933. Thousands of images from those surveys and others from the NPS Wildlife Division Photo File are now available online. His legacy lives today through the hard work, dedication, and passion of natural resource managers and scientists.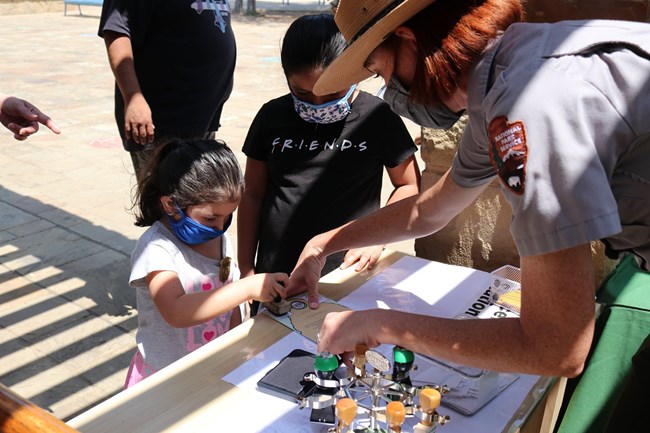 Explore los programas de jóvenes guardabosques en Español (Explore Junior Ranger activity books in Spanish).
Kids can become jóvenes arqueólogos (Junior Archeologists) and exploradores subacuáticos (Junior Ranger Underwater Explorers). Several parks offer Spanish-language resources: El Camino Real de Tierra Adentro National Historic Trail, San Antonio Missions National Historical Park, Everglades National Park and Rocky Mountain National Park.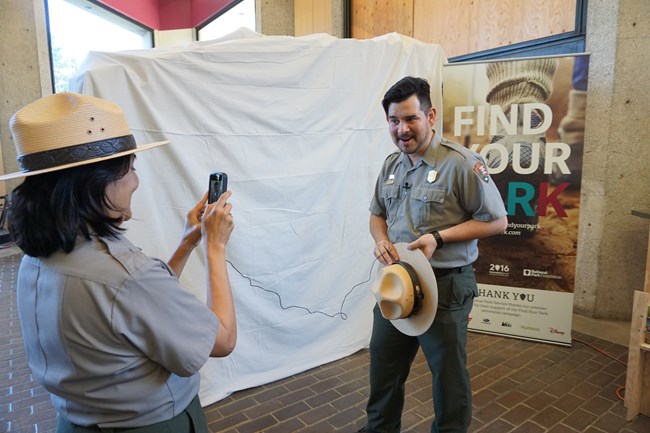 Some are superintendents, park biologists, historians, architects, park rangers. Learn about the variety of career paths and experiences from NPS employees of Hispanic or Latinx backgrounds and get inspired to work with us!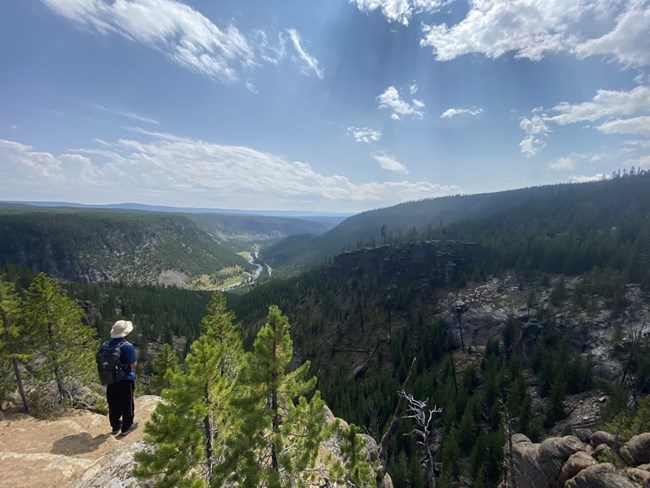 With at least one national park in every state, there are plenty of opportunities for visitors of all backgrounds to find a nearby national park and experience the health benefits of spending time outdoors this Hispanic Heritage Month.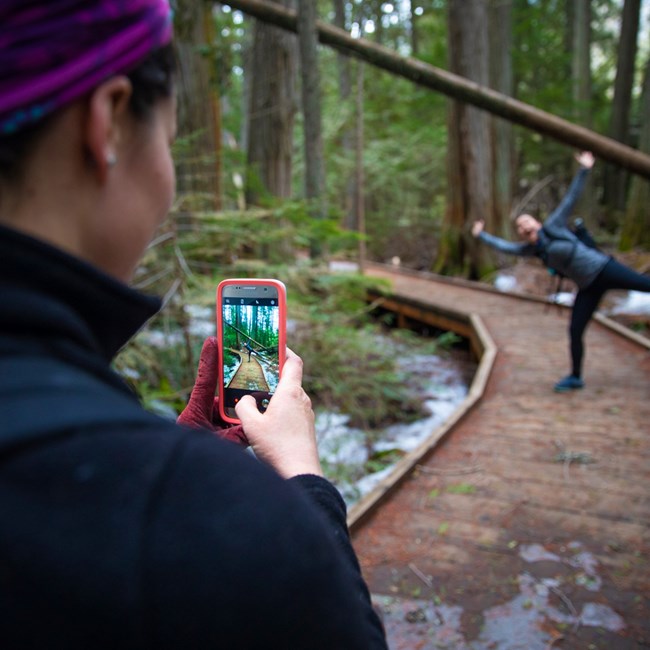 Share your own experiences and get inspired.
Use #HispanicHeritageMonth #FindYourPark, #EncuentraTuParque on social media to tell us why and how you are celebrating your Hispanic/Latinx heritage this month.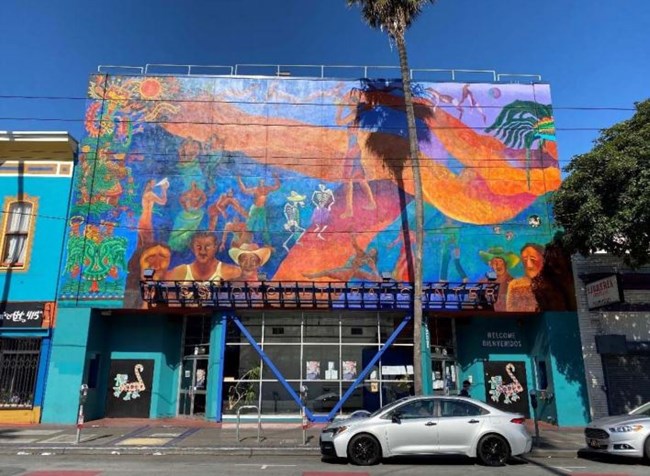 Visit historic places near you.
Just about every county in the country has at least one site in the National Register of Historic Places. Many listings recognize the contributions of Hispanic/Latinx people, culture and notable achievements: Freedom Tower in Miami, Casa Amadeo in New York, Guadalupe Center in Missouri, Women's Building in California, Bullion Plaza School in Arizona.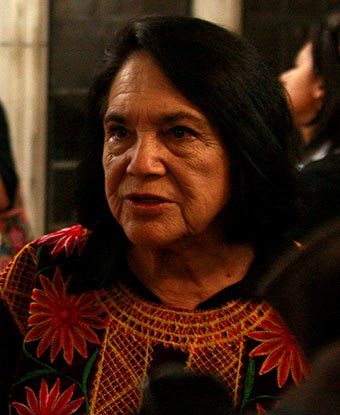 Meet influential Latinas and Latinos throughout history.
Learn about some of the notable Hispanic/Latinx figures like Dolores Huerta, Dr. Helen Rodríguez Trías, Ynes Mexia, and more.

About the National Park Service. More than 20,000 National Park Service employees care for America's 423 national parks and work with communities across the nation to help preserve local history and create close-to-home recreational opportunities. Learn more at www.nps.gov, and on Facebook, Instagram, Twitter, and YouTube.
Last updated: September 15, 2021