Plan Your Vacation Like a Park Ranger
Insider tips for making the most out of national park adventures
Every experience in a national park is unique, and while everyone recognizes the names of iconic parks like Yellowstone and Yosemite, there are hundreds more that should be on everyone's bucket list. A little trip planning can ensure that your only surprises are happy ones. To help everyone have a great experience, National Park Service rangers share their top 10 insider tips to #PlanLikeAParkRanger.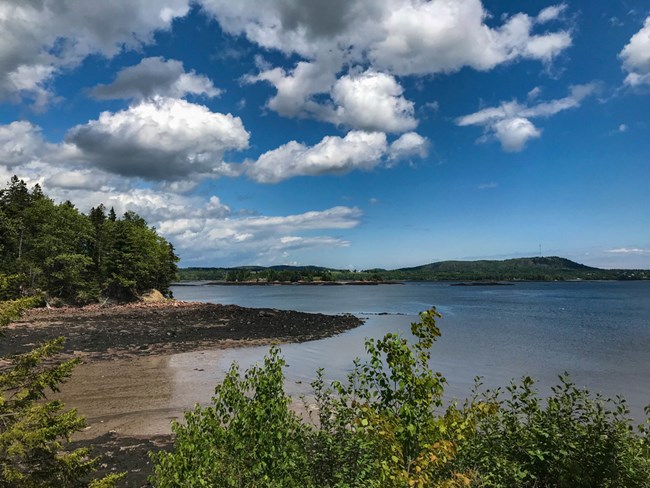 1. Don't miss the good stuff
With more than 400 national parks across all 50 states and many US territories, we love discovering places not as well known that offer the beauty of nature and the power of history—only with fewer crowds and lines.
Learn more > Advanced search for a park by topic, activity, or even close to you in your state
2. Make a plan...and a backup plan
For us, a park visit begins at home with a trip to NPS.gov. Park websites have ideas about where to go, what to see, and what to do, and most important, what we need to include in our planning. Flexibility and a backup plan are key, too, in case of changing weather conditions, road closures, etc.
Learn more > Tools of the trade for planning your visit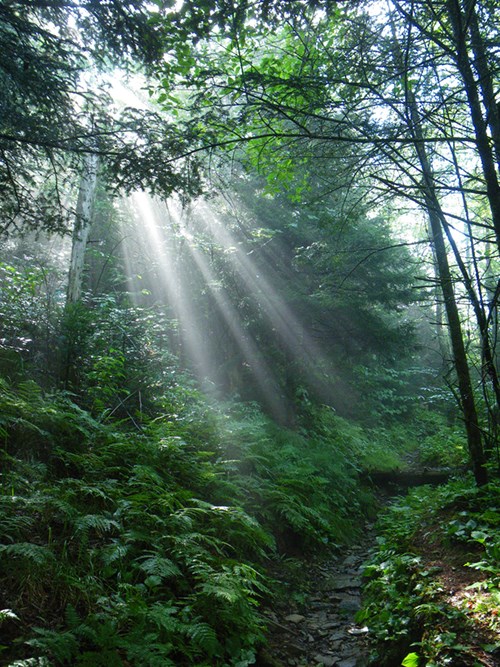 3. Use the NPS app
We nerd out over our own app—it's very cool. It offers great tools like interactive maps, tours, accessibility information, and more. You can easily find parks closest to you and you can even access it offline if you plan ahead. And we're adding new content every day!
Learn more > One app, every park at your fingertips
4. Reservations may be needed
We heart reservations. (Nope, we don't get in for free.) Many campgrounds and lodges in and around well-known parks book quickly during peak seasons. Having a reservation guarantees we won't arrive at a park only to find that we need an entrance reservation, there's no place to sleep, or a popular trail is closed.
Learn more > Check the park website for details or visit recreation.gov
5. Keep safety in the picture
We love to take photos. (Have you seen our Instagram?) But we like surviving the experience, too. So we're careful to take pics where it is safe. Some popular trails and views may be especially crowded this year, so an unobstructed photo might require a bit of a wait.
Learn more > Great tips for photography in parks
6. Ask a ranger
Have a question? Ask a ranger. (Yep, we ask other rangers about visiting their parks.) We're always here to help. We can answer questions, share park stories (we're always happy to point you to the nearest restroom), and we can let you know what activities are available.
Learn more > Ask a Ranger (Really, that's the page name.)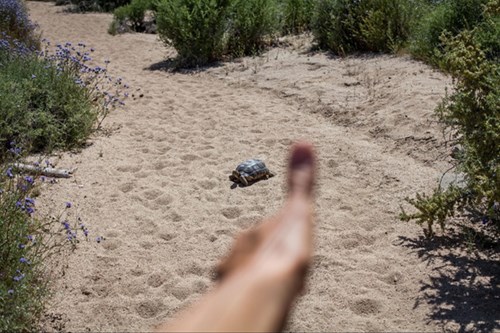 7. Don't pet the fluffy cows
JK, but bison can weigh up to 2,000 pounds and run up to 35 mph—and they can really hurt you. We can't run that fast and are pretty sure you can't either. Keep your distance from wild animals, never feed the wildlife, and when taking pictures, use your zoom and give them room. #SafeSelfie
Learn more > Super ideas about what equipment to bring and how to protect yourself and those cool critters
8. Are you ruffing it?
This one's for the dogs—we love ours. (Have you seen the Denali puppies?) Many parks allow pets on leashes and in campgrounds; some even have kennels. But sometimes these furry friends are best left at home. Discover what you can (and can't) do with your pet and follow the B.A.R.K. principles.
Learn more > Yep, your pet can be a BARK Ranger (See what we did there?)
9. Leave only footprints
We know that each of us—rangers, volunteers, visitors, everyone—plays a vital role in protecting YOUR national parks. Whether it's carrying out what we brought in (including our pooch's...well...you know), leaving the spots we visit just as we found them, or staying on the trail, we're careful to respect these incredible places.
Learn more > Seven principles to leave no trace
10. Be patient with each other and us
We always remember to allow ourselves extra time to get from one place to another and enjoy the experience. We know that national parks offer refuge and respite to hundreds of thousands of people and, like many places you go this year, we may not yet be able to offer the past level of service as we emerge from the ongoing coronavirus pandemic. But we are all doing everything we can to help one another have an inspiring park experience.
Learn more > Information about the NPS response to the pandemic and operational updates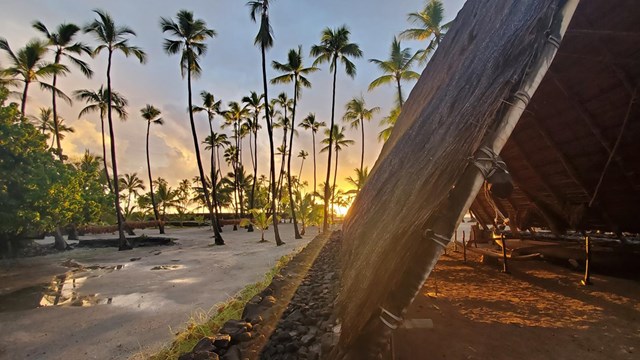 Puʻuhonua o Hōnaunau
National Historical Park -- Hawaii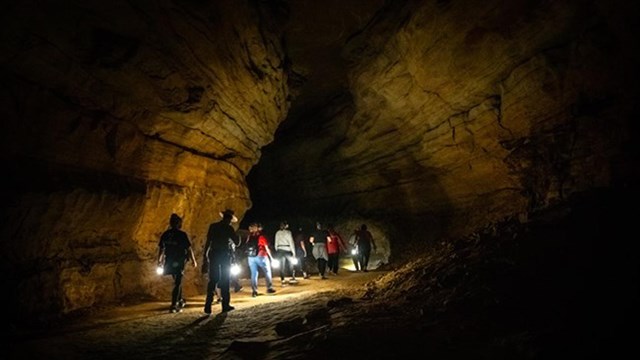 Mammoth Cave
National Park -- Kentucky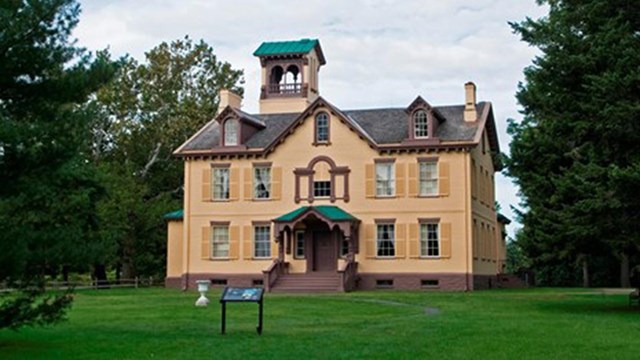 Martin Van Buren
National Historic Site -- New York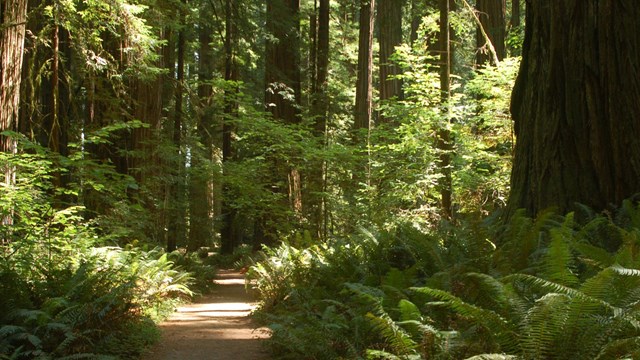 Redwood
National and State Parks -- California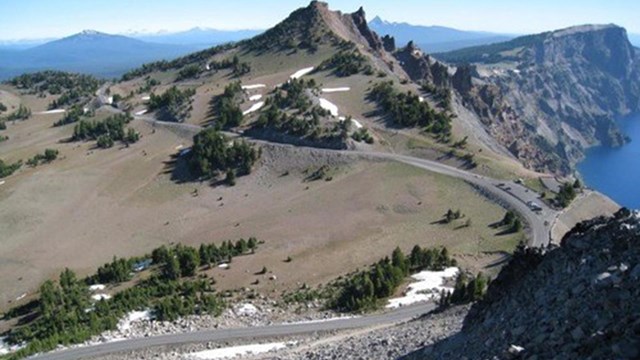 Crater Lake
National Park -- Oregon
10 Alternatives
This list from the Department of the Interior offers hidden gem alternatives to popular national parks.
Last updated: March 1, 2022