Be A Junior Ranger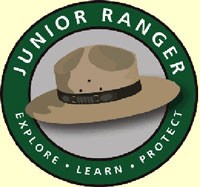 Earn a Badge and Become a Junior Ranger
Junior Rangers at Rocky Mountain National Park have fun discovering the natural world, while learning about why we need to protect the special treasures found in our National Parks. We need the help of all our rangers to keep Rocky preserved and protected for many more years to come. Pick up a free Junior Ranger activity booklet at any visitor contact station, discover the park, and become a ranger by earning your badge today! There are 3 different activity book for ages 5 and under, 6-8, and 9 and up.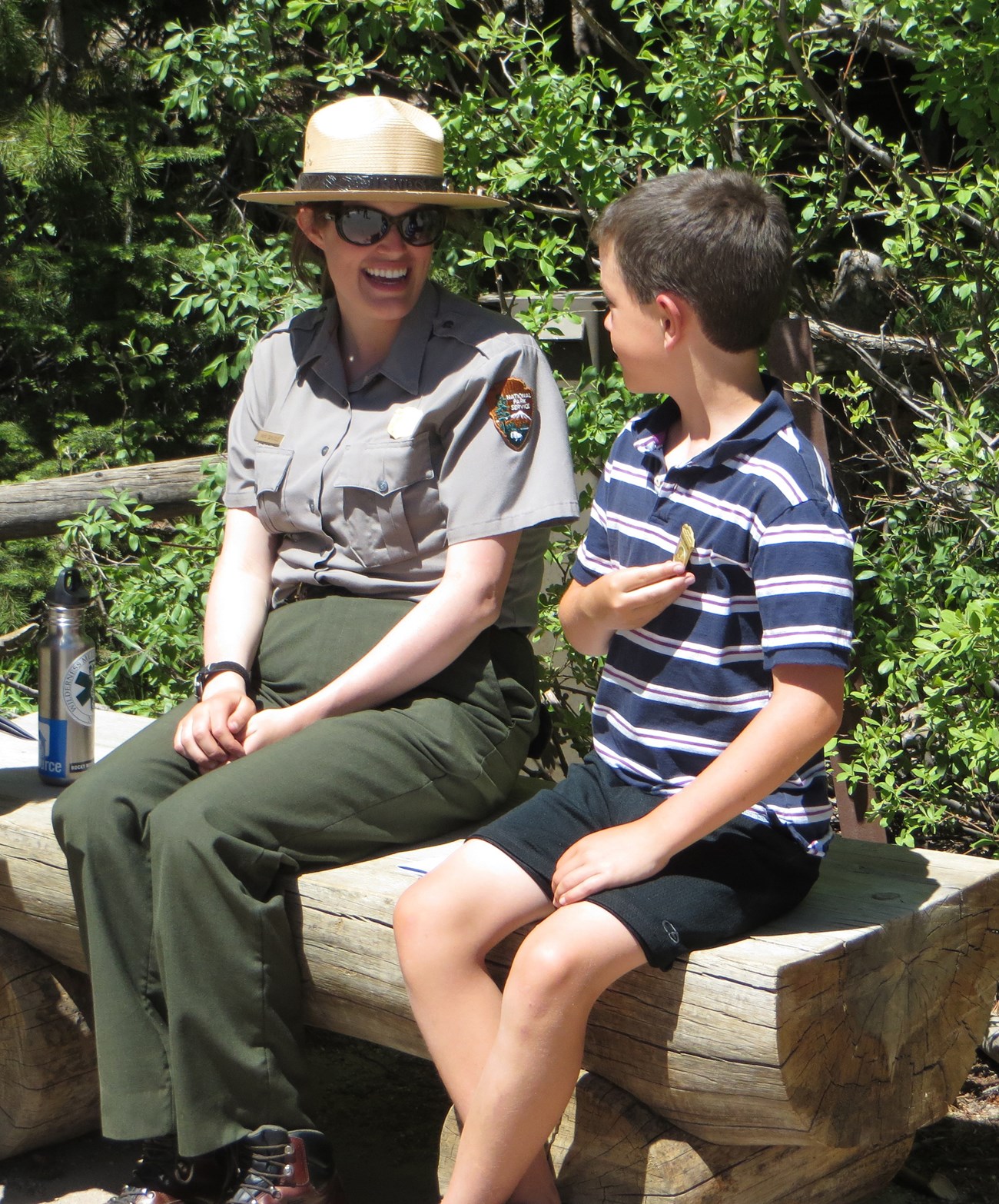 Be a Junior Ranger!
The goal of the Rocky Mountain National Park Junior Ranger Program is for children and whomever they call their family to have fun, learn about Rocky Mountain National Park, and enjoy their time in the outdoors.

In summer, special Junior Ranger programs are available on both the east side (Junior Ranger Headquarters) and west side of Rocky. Junior Ranger events are open to all kids ages 5 and up. Parents must accompany their children during the programs.

Kids of all ages can become a Junior Ranger. Activity books are available in three age groups: 5 and under, 6-8, and 9 & up in English and Spanish.
Junior Ranger Headquarters is a Place Just for Kids!
Join a ranger-led program, complete your Junior Ranger book, and earn a badge all in one place.

Junior Ranger Headquarters is located at Hidden Valley. Hidden Valley is on the east side of Rocky Mountain National Park along Trail Ridge Road, approximately 7 miles from the Fall River and Beaver Meadows entrances to the park.
When is Junior Ranger Headquarters Open?
Beginning on Saturday, May 20, 2023 through August 19, 2023 Park Rangers will be at Hidden Valley seven days a week between the hours of 9:00 a.m. and 4:30 p.m.
Park Rangers will have Junior Ranger books and badges and much more. Junior Rangers of all ages can learn about park ecology, animal track identification, and plant identification and much more.
Rangers will be along half-mile loop trail throughout the day doing pop up programs.
Park Rangers will have self-guided explorer bags to loan to families that want to do some explorations on their own. Each bag has a card that will lead you through several investigations. Each bag includes a hand magnifying glass for taking a closer look at the things, a pair of binoculars for looking up high in the trees, and a thermometer for checking the water, air and soil temperatures.
When you group is done with your explorer bag investigations, please return the bag to the rangers and tell them about your adventures.
All activities are free. A parent or adult must be present with children at all times
West Side Junior Ranger Programs
Join Rocky Mountain National Park and Rocky Mountain Conservancy for west side Junior Ranger events this summer! Each week we are offering free, kid-friendly activities within the Kawuneeche Valley, located on the west side of the park. Learn new things about the park and earn a prize each week.

Events every Thursday! Join any time between 9:00 am - 1:00 pm.

UPCOMING JUNIOR RANGER PROGRAMS SUMMER 2023
* July 27: Birds - Meet at Holzwarth Historic Site parking area
* August 3: Ecosystems - Meet at Alpine Visitor Center
* August 10 - Wilderness & Navigation - Meet at Timber Lake Trailhead
* August 17 - Watersheds & Rivers - Meet at Holzwarth Historic Site Bridge, 1/4 mile walk from the parking lot
* August 24 - Trees - Meet at Kawuneeche Visitor Center
* August 31 - Mammals - Meet at Holzwarth Historic Site parking lot
Digital Junior Ranger Booklets
For English-language versions:
For Spanish-language versions:
Other Fun Activities
Coloring Book Pages
A Big Thank You to Our Park Partner
Rocky Mountain Conservancy, one of Rocky Mountain National Park's park partners, provides funding to support the Junior Ranger Program.
This program, and many other park projects like it, would not be possible without donations to the
Rocky Mountain Conservancy
.


Last updated: September 28, 2023