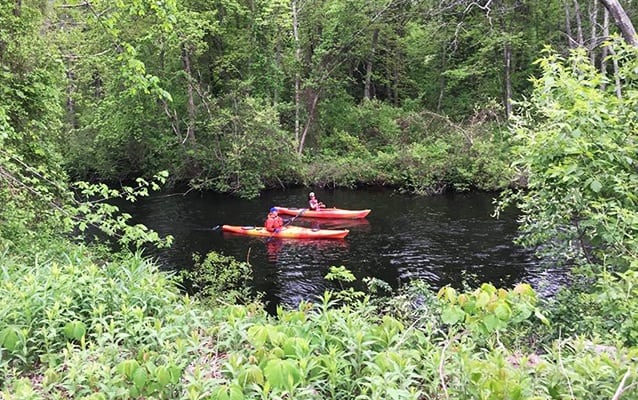 Quick Facts
Location:

MA, RI

Significance:

The Blackstone River runs from Worcester, MA to Providence, RI. Its waters powered the Slater Mill in Pawtucket, RI, America's first successful cotton spinning mill. This creative spark began the nation's transformation from Farm to Factory. Today, the Blackstone River Valley is a special type of National Park - a living landscape containing thousands of natural and historic treasures.

Designation:

National Heritage Area

OPEN TO PUBLIC:

Yes

MANAGED BY:
This is where the American Industrial Revolution began and sent reverberations throughout the country. Follow the 46 miles of the Blackstone River as it drops 450 feet to sea level. Explore the varied habitats of its watershed, the charming towns and villages in the region, and their distinctive culture created by influences from around the globe.
Blackstone River Valley National Heritage Corridor
(NHC) is managed by the Blackstone Heritage Corridor, Inc. (BHC), a dynamic nonprofit 501 (c)(3) corporation.
BHC is committed to the long term vitality of the region by partnering with municipalities, nonprofits, business and residents to restore, retain and reinvigorate the Valley. The National Heritage Corridor facilitates a variety of programs and events to connect people to the Corridor and its nationally-significant resources.
Working closely with the new
Blackstone River Valley National Historical Park
and
Roger Williams National Memorial
, BHC provides services throughout the 25 towns of the National Heritage Corridor to complement the work of the Parks in four areas: economic development and tourism; resource conservation; community planning and revitalization; and education and interpretation.