Hispanic Heritage Month
September 15 to October 15 is celebrated nationwide as National Hispanic Heritage Month. It traditionally honors the cultures and contributions of both Hispanic and Latino Americans as we celebrate heritage rooted in all Latin American countries. More than 500 years of Hispanic and Latino history and heritage can be found in national parks or shared through National Park Service programs and partners in communities across the country.
Hispanic refers to a person who is from, or a descendant of someone who is from, a Spanish-speaking country.
Latino/a or Latinx refers to a person who is from, or a descendant of someone who is from, a country in Latin America.
During this month and throughout the year, we, and our partners, share history, heritage, and accomplishments of Hispanic and Latino Americans of past and present. Join the conversation on social media by sharing your own inspiration and learning more about Hispanic and Latino heritage by using #HispanicHeritageMonth and #FindYourPark / #EncuentraTuParque.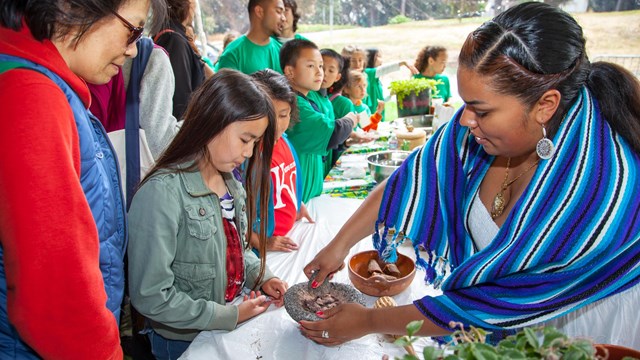 Sharing History & Heritage
Discover stories and cultural heritage shared in national parks and communities across the country.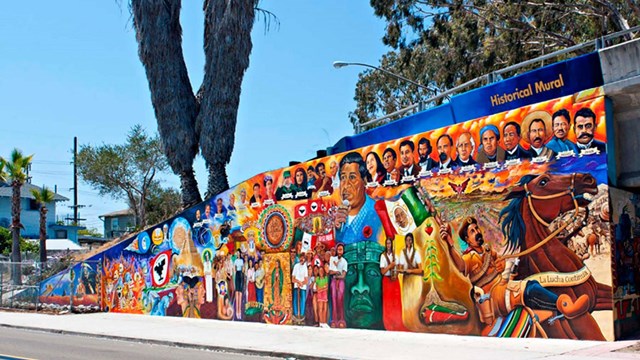 American Latino Theme Study
This theme study for students, teachers, and historic preservation professionals discusses various topics of Latino culture.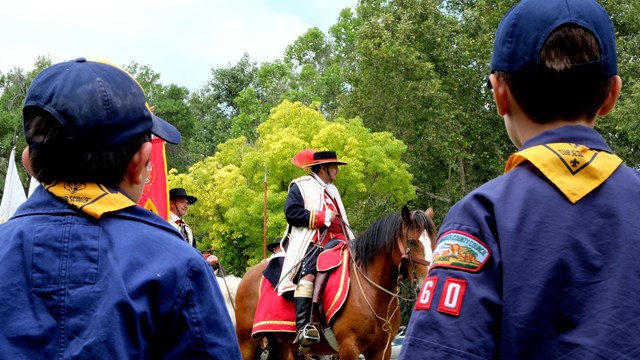 Educators Portal
Find distance learning opportunities, lesson plans, and other educational material about history and heritage for all age groups.
Visit our keyboard shortcuts docs for details
Duration:

5 minutes, 42 seconds
Have you ever heard a salsa rhythm that just made you want to groove? Perhaps bitten into a loaded taco bursting with flavor that makes you wonder how all of these flavors got into one bite? Maybe you have heard a friend from the Dominican Republic speaking Spanish to a companion from Argentina and thought, wow are they both really speaking the same language? Take a dive deeper into the world of Hispanic and Latinx heritage! From September 15 to October 15, we celebrate National Hispanic Heritage Month. Meet National Park Service and other Department of the Interior staff as we share our heritage and get just a small taste of the immense diversity of the Hispanic and Latinx experience. Take advantage of this time set aside to learn something new about the many flavors of Hispanic and Latinx Heritage! (Video made in partnership with the Department of the Interior's National Association of Hispanic Employees and National Park Service's Hispanic Organization on Relevancy, Advising, Leadership, and Excellence.)
A Continuing Tradition of Service
Hispanic and Latino Americans have shaped the National Park Service since its beginning in 1916. The tradition continues today with Hispanic and Latino Americans working as employees, volunteers, interns, and partners in many career fields of the National Park Service, including natural and cultural resource management, law enforcement, interpretation, administration, and much more.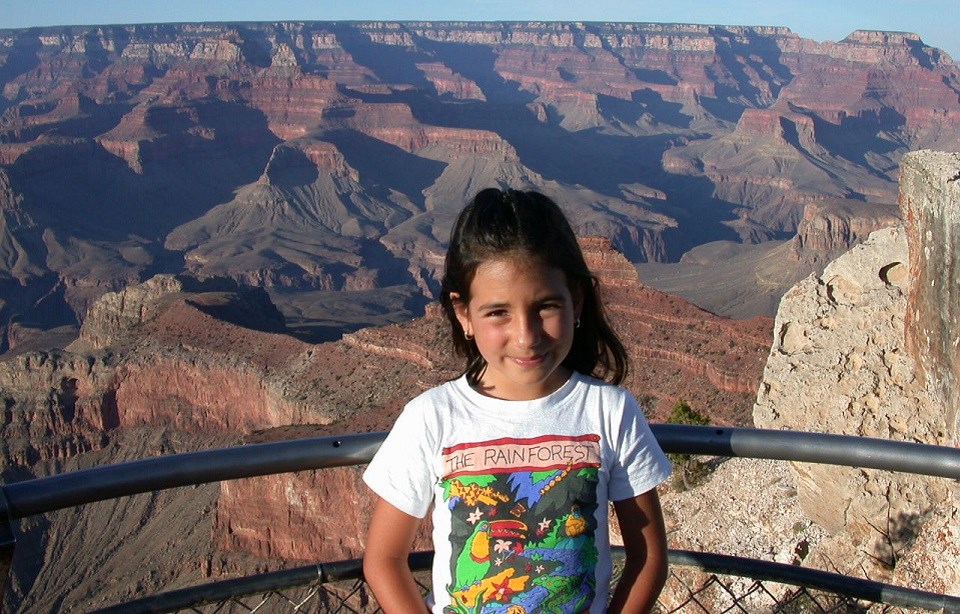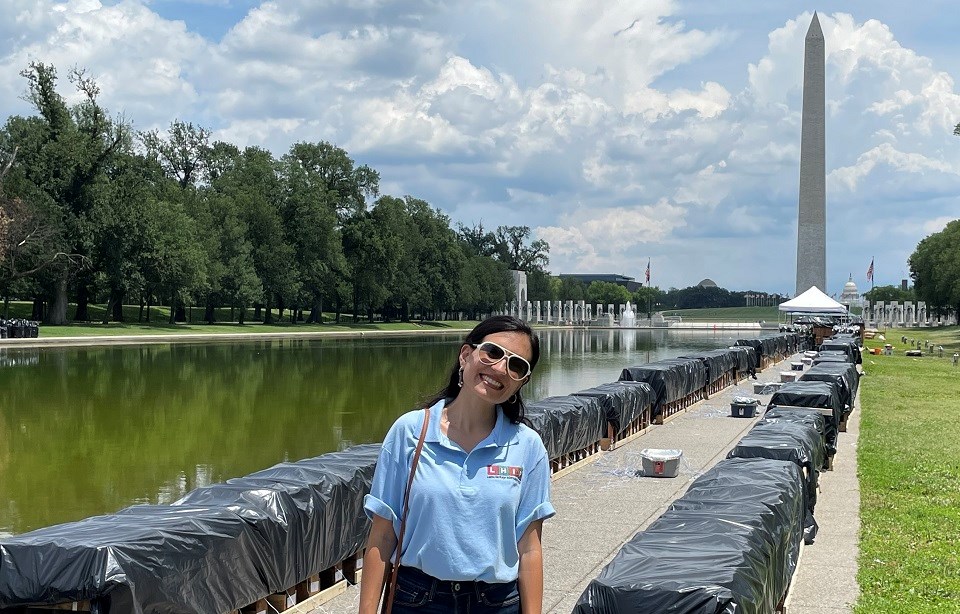 Left image
Credit: (Courtesy of Nicole Segnini)
Right image
Credit: (NPS Photo)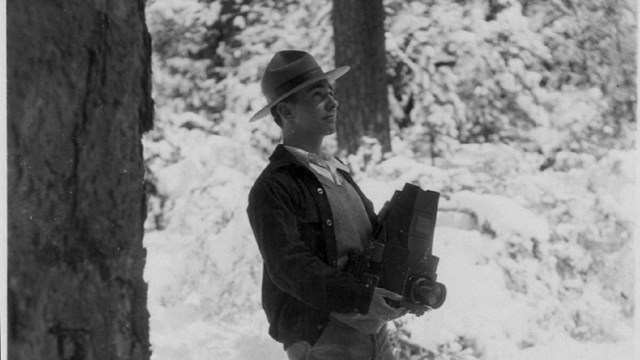 A Look Back
Learn about George Melendez Wright's lasting legacy of natural resource management in national parks.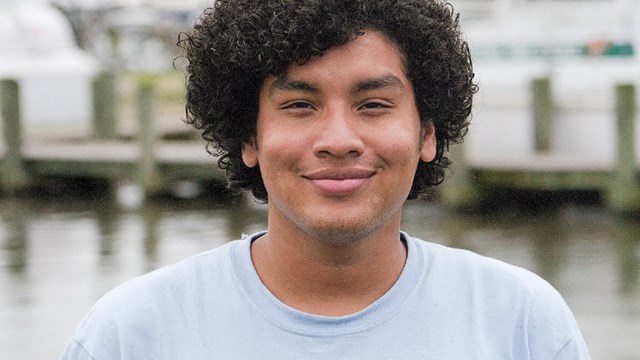 A Look Ahead
Join Jhulian Gutierrez for a conversation with Latino leaders in the National Park Service as he begins his career.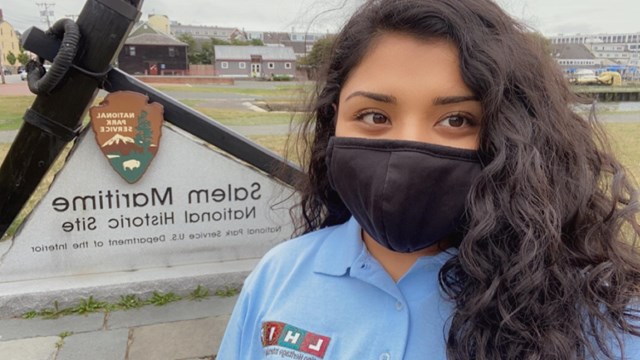 Spotlight on LHIP
The Latino Heritage Internship Program provides internship opportunities for young adults in a variety of career fields.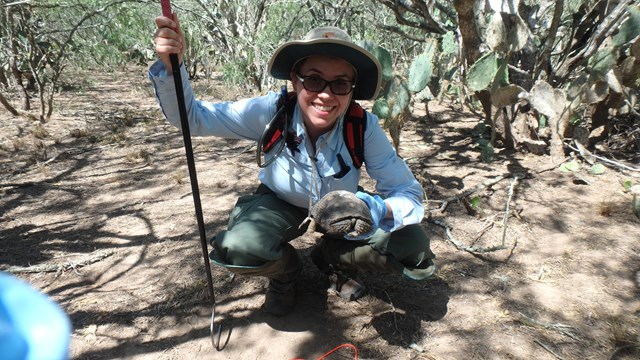 Spotlight on MIS
The Mosaics in Science Internship Program provides hands-on experience in natural resource management and research.
Featured Parks and Places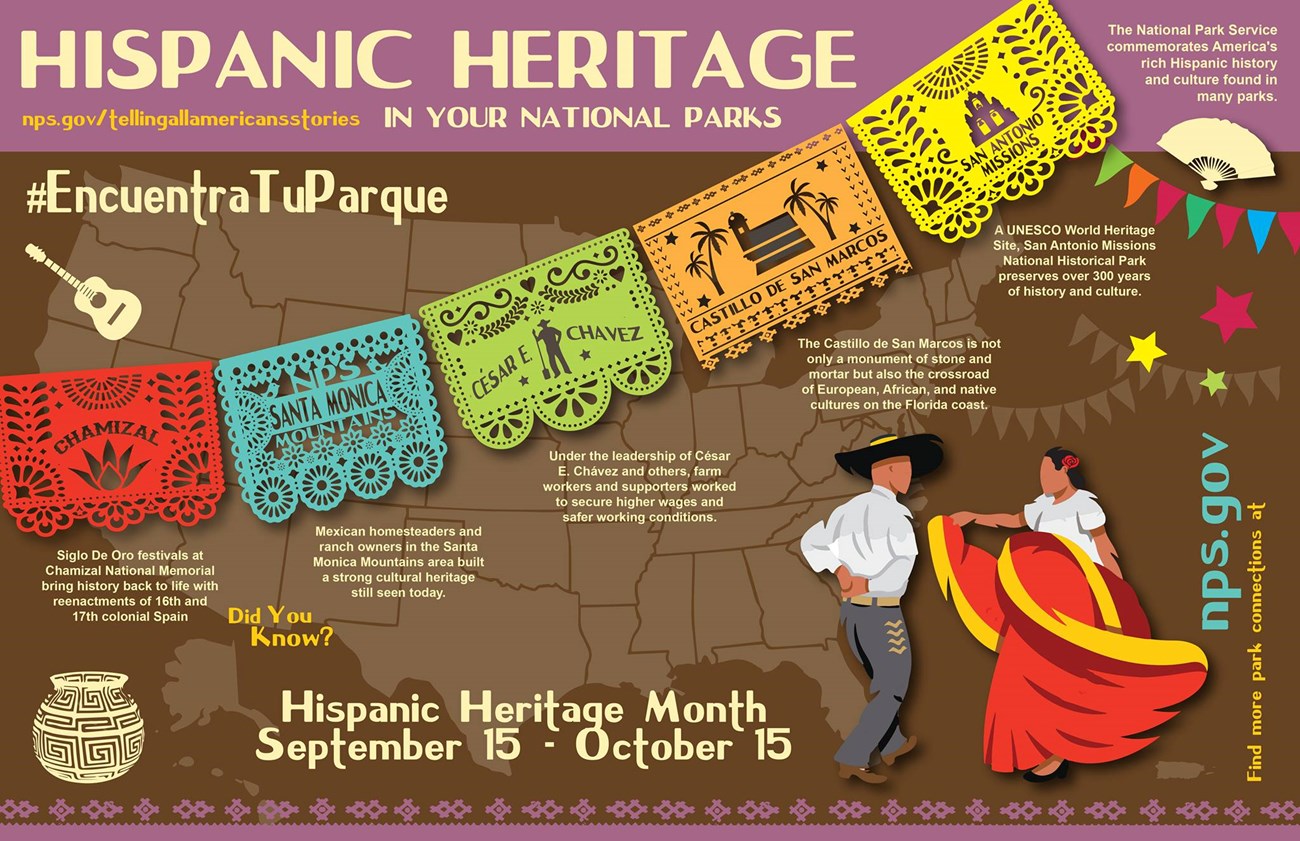 Infographic titled "Hispanic Heritage in Your Parks". Additional text reads "nps.gov/tellingallamericanstories. #EncuentraTuParque. Hispanic Heritage Month September 15-October 15. The National Park Service commemorates America's rich Hispanic history and culture found in many parks. Find more park connections at nps.gov."

The main illustration includes a map of the United States covered in various graphics related to Hispanic heritage, including tissue decorations known as "papel picado", two dancers, a guitar, pottery, and a fan.

Each panel of tissue paper represent a park. A red panel reads "Chamizal" with a desert plant. Additional text reads "Siglo De Oro festivals at Chamizal National Memorial bring history back to life with reenactments of 16th and 17th colonial Spain". A blue panel reads "NPS Santa Monica Mountains" with additional text "Mexican homesteaders and ranch owners in the Santa Monica Mountains area built a strong cultural heritage still seen today." A green panel reads "Cesar E. Chavez" with a farmer. Additional text reads "Under the leadership of Cesar E. Chavez and others, farm workers and supporters worked to secure higher wages and safer working conditions." An orange panel reads "Castillo de San Marcos" with a fort and palm trees. Additional text reads "The Castillo de San Marcos is not only a monument of stone and mortar but also the crossroad of European, African, and native cultures on the Florida coast." A yellow panel reads "San Antonio Missions" with a mission building. Additional text reads "A UNESCO World Heritage Site, San Antonio Missional National Historical Park preserves over 300 years of history and culture."
More than 500 years of Hispanic and Latino history and heritage can be found in national parks or shared through National Park Service programs and partners in communities across the country. Here are some parks and places that you can explore to learn about or participate in Hispanic and Latino heritage.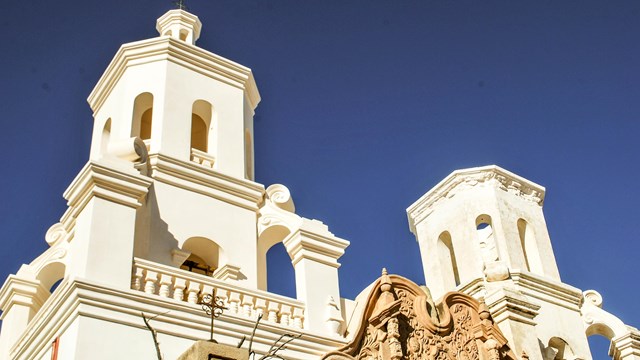 Spanish Missions Travel Itinerary
Explore Spanish colonial missions of the Southwest that were crossroads of cultures exchanging ideas and participating in civil engagement.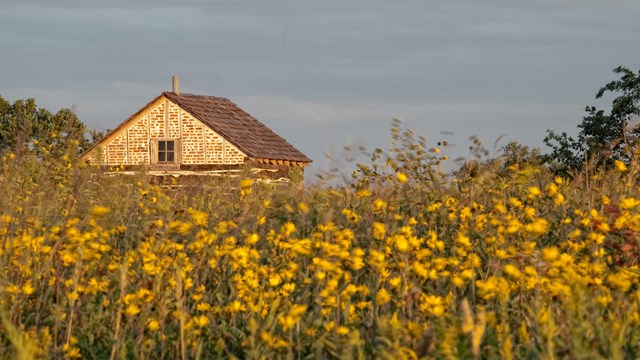 Homestead National Monument of America
Hispanic and Latino homesteaders settled throughout the West to materialize their "American Dream" through the Homestead Act.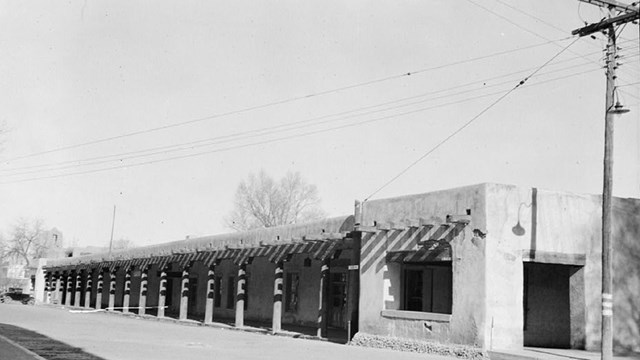 Places of Nina Otero Warren
Follow the footsteps of Nina Otero Warren, an influential Latina author, suffragist, and businesswoman.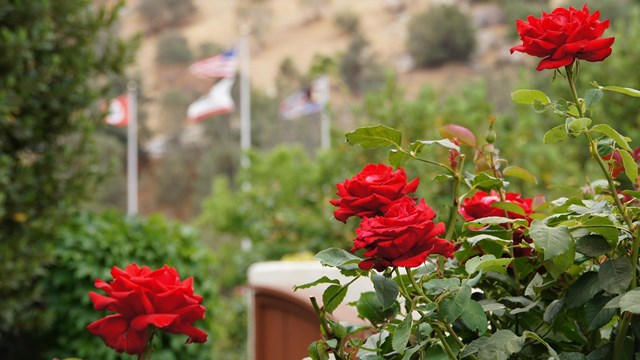 César E. Chávez National Monument
César E. Chávez led farm workers and supporters in the establishment of the country's first permanent agricultural union.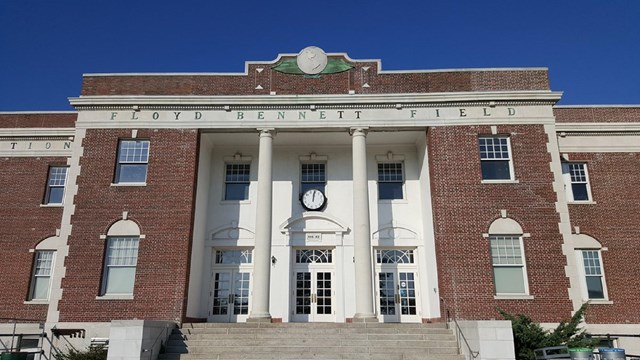 Gateway National Recreation Area
Latino pilots served in the US Air Force at Floyd Bennett Field during World War II and throughout the Cold War.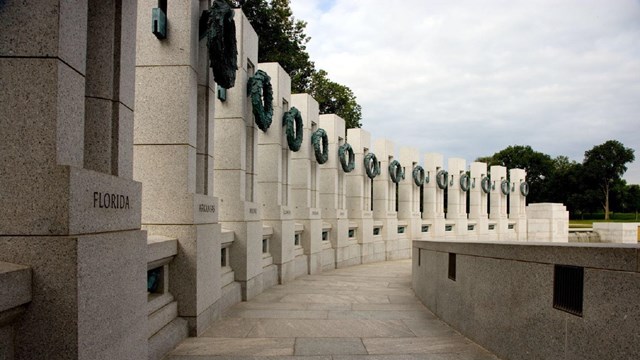 World War II Memorial
Hundreds of thousands of Hispanic and Latino Americans served in the military at home and abroad during World War II.
Park Websites en Español
Explore parks in Spanish! Several parks have created Spanish-language websites to help visitors plan their trips or learn about their park.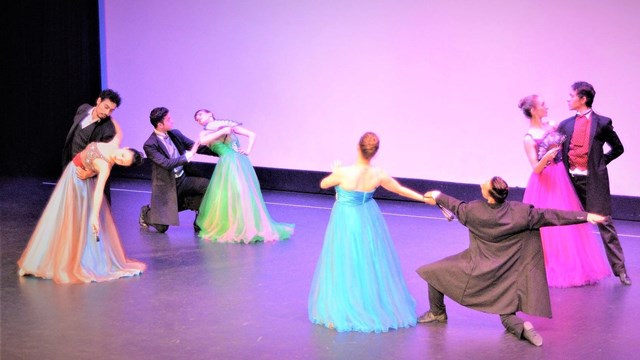 Chamizal National Memorial
Once the site of an international border dispute, this park in Texas celebrates the cultures and relationship of Mexico and United States.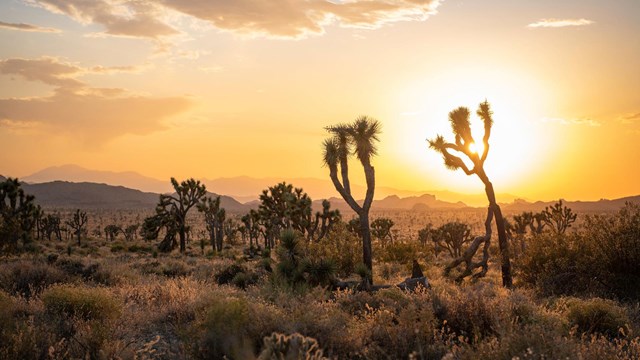 Joshua Tree National Park
The distinct desert ecosystems of the Mojave and Colorado deserts meet in this park in southern California.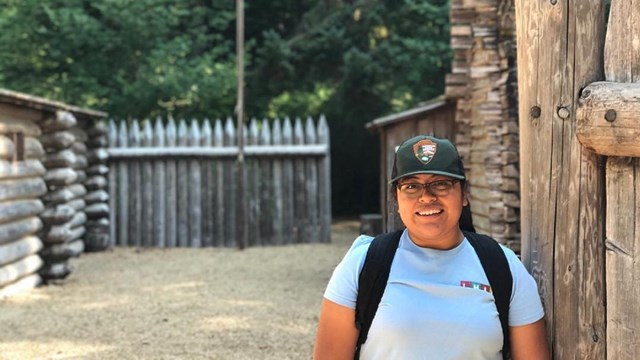 Lewis and Clark NHP
Cultures converged at sites on the Oregon and Washington border where explorers found their way to the Pacific Coast.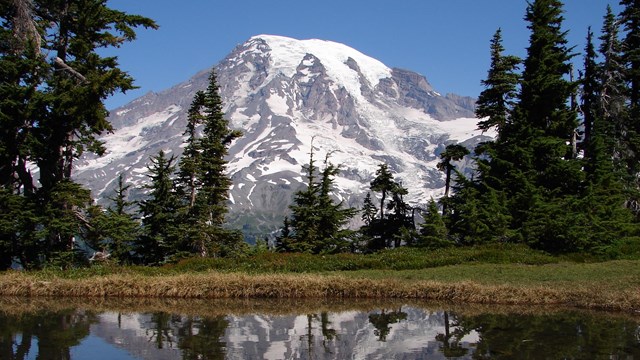 Mount Rainier National Park
Mount Rainier, an active volcano in Washington, is surrounded by ancient forests, subalpine meadows, and river and lakes.
Kids Activities
Children of all ages are welcome to participate in these activities specifically designed for them! Learn about Latino and Hispanic history, such as early Spanish settlers, and how natural and man-made resources affected the culture of New Mexico, become a virtual ranger, and more!
Last updated: September 15, 2022