September: Hispanic Heritage Month
Celebrate Hispanic Heritage Month!
Tap into the power of parks for health with us: Parks can be places for everyone to have fun, connect with their history and culture, and lead healthier, happier, lives. Join us this month as we celebrate the beauty of Hispanic and Latinx communities through virtual conversations, articles and more. Learn more about what the National Park Service is doing to recognize Hispanic Heritage Month and explore new stories by visiting the subject site.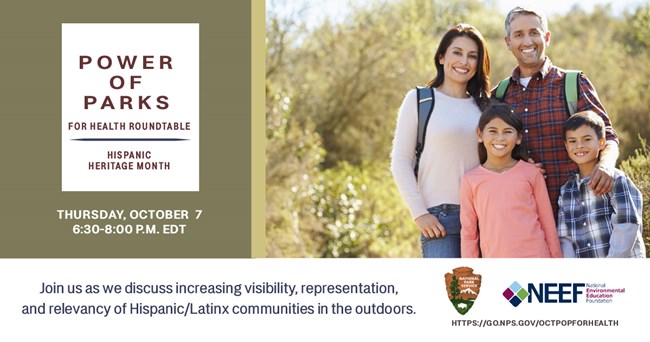 Last updated: September 21, 2021