Green and Nolin Rivers Blueway – A National Water Trail
The Green and Nolin Rivers Blueway encompasses 36 miles of navigable waterway and 7 public access sites as the rivers flow through Mammoth Cave National Park, Hart County, Edmonson County & the Nolin River Lake Tailwater Recreation Area.

Spending the day along the Blueway will bring visitors to one of the most biodiverse river systems in the nation, hosting over 80 species of fishes, about 350 species of macroinvertebrates, and more than 50 species of freshwater mussels. It is this biodiversity and overall river health that makes these rivers significant both nationally and internationally.

On the rivers, visitors can explore river islands, springs, overhangs and other unique features. There are 18 trips available ranging from 29 miles to 2 miles. Trip details and maps along the Blueway are available from Cave Country Trails.
Visit our keyboard shortcuts docs for details
Duration:

2 minutes, 50 seconds
Discover the deep connection of the Green and Nolin Rivers Blueway National Water Trail to Mammoth Cave National Park and the local cave land communities of South Central Kentucky.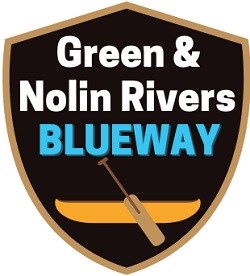 Building Lasting Connections
The Green and Nolin Rivers Blueway is an area partnership that actively supports public access for safe river recreational use, promotes stewardship, and connects communities and visitors to enjoyment and appreciation of the overall health of the river system and surrounding lands. The Blueway cooperative management partners include Mammoth Cave National Park, the United States Army Corps of Engineers Nolin River Lake, Edmonson County and Cave Country Trails.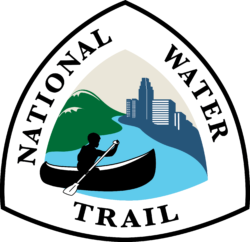 About National Water Trails
The National Water Trails System is a network of water trails open to the public to explore and enjoy. The system also serves as a community of water resource managers that benefit from information sharing and collaboration. National Water Trails are a sub-set of the National Trails Program. National Water Trails have been established to protect and restore America's rivers, shorelines, and waterways; conserve natural areas along waterways; and increase access to outdoor recreation on shorelines and waterways. The Trails are a distinctive national network of exemplary water trails that are cooperatively supported and sustained.
Last updated: June 4, 2022