Maps
Topographical Maps
Maps are available for free download (or you can pay for print versions) through USGS using the links below. Note: USGS maps do
not
have day-use areas, wilderness boundaries, or other regulatory information. All visitors are responsible for following day-use and wilderness rules. Printed regulatory maps are available for purchase at park
visitor centers
and they are highly recommended for hikers, wilderness backcountry campers, climbers, and other wilderness recreators.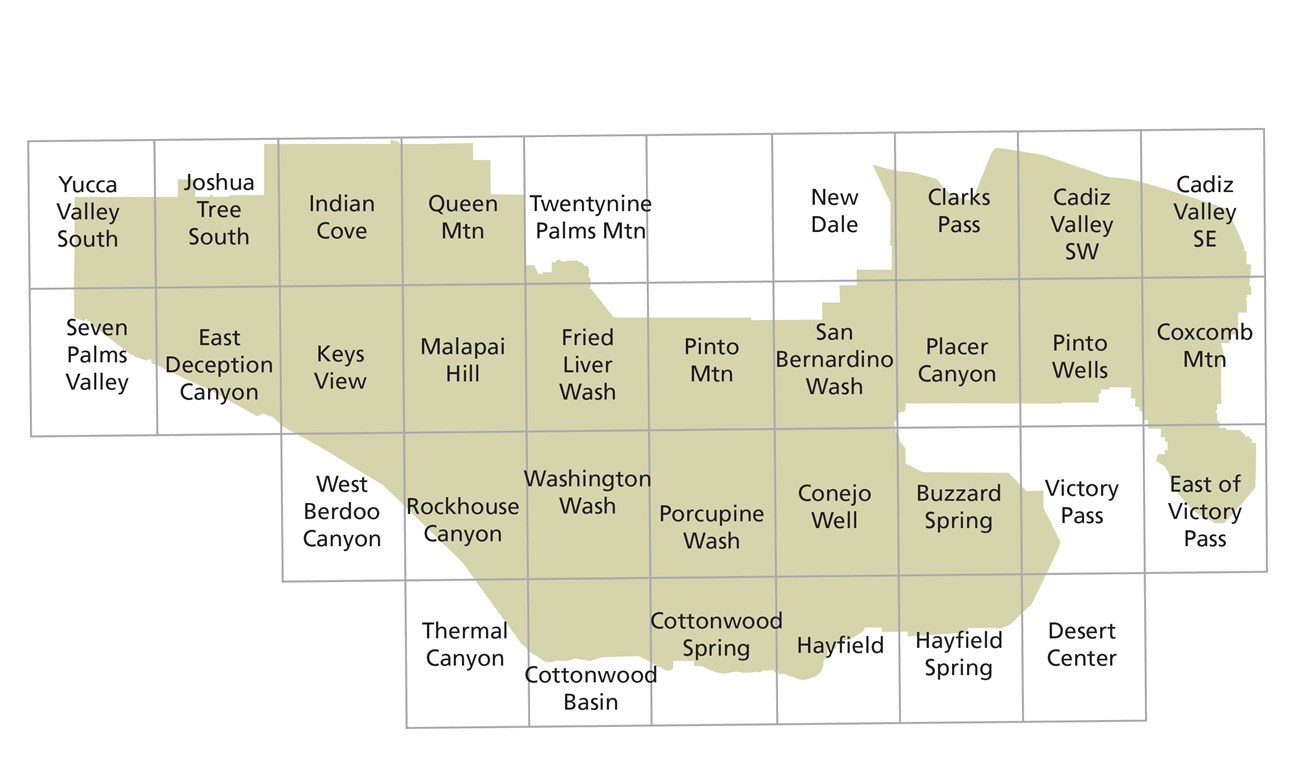 Backcountry Roads
These roads vary greatly in condition and level of technical driving skill required. See the backcountry roads page for more information. Always ask a ranger for current information about road conditions before venturing out.
Wilderness Backpacking
Download a detailed topo map above or purchase one at a park visitor center. Learn more about wilderness backpacking.
Rock Climbing
See the climbing pages for more information about the park's legendary rock climbing and bouldering opportunities.
Equestrian Maps
These maps show the trails open to horse use in the two most popular areas of the park for horseback riders. These maps have no topographic detail and should not be relied upon for navigation. Maps are available on our horseback riding page.


Last updated: November 8, 2022