Hidden Valley Campground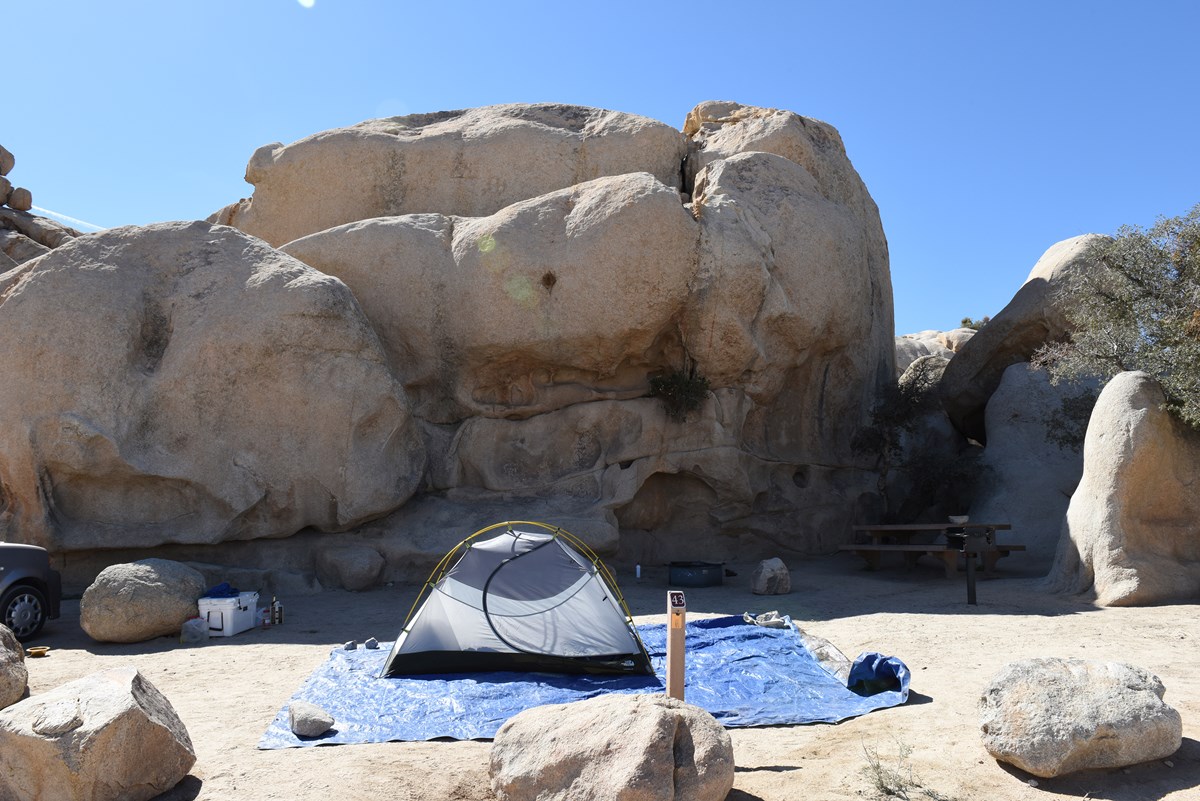 A pit toilet, information board, emergency phone and a path.
A tent, fire pit, picnic table are in a campsite surrounded by boulders.
A Campground Board in the foreground with a parking lot in the background.
Two climbers are climbing on rocks behind a tent set up in a Hidden Valley Campsite.
An RV is parked at a campsite in Hidden Valley.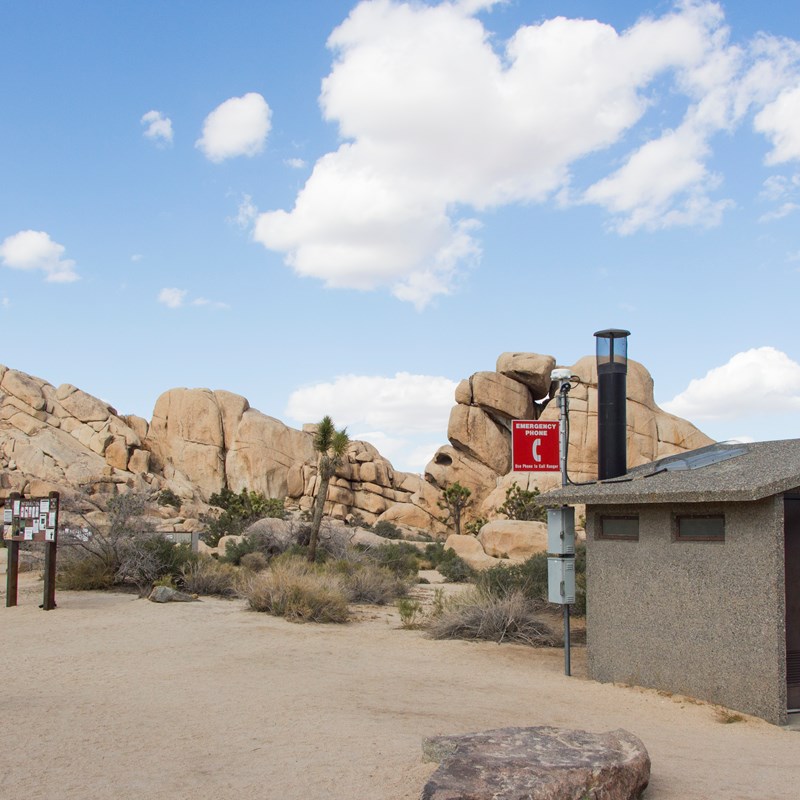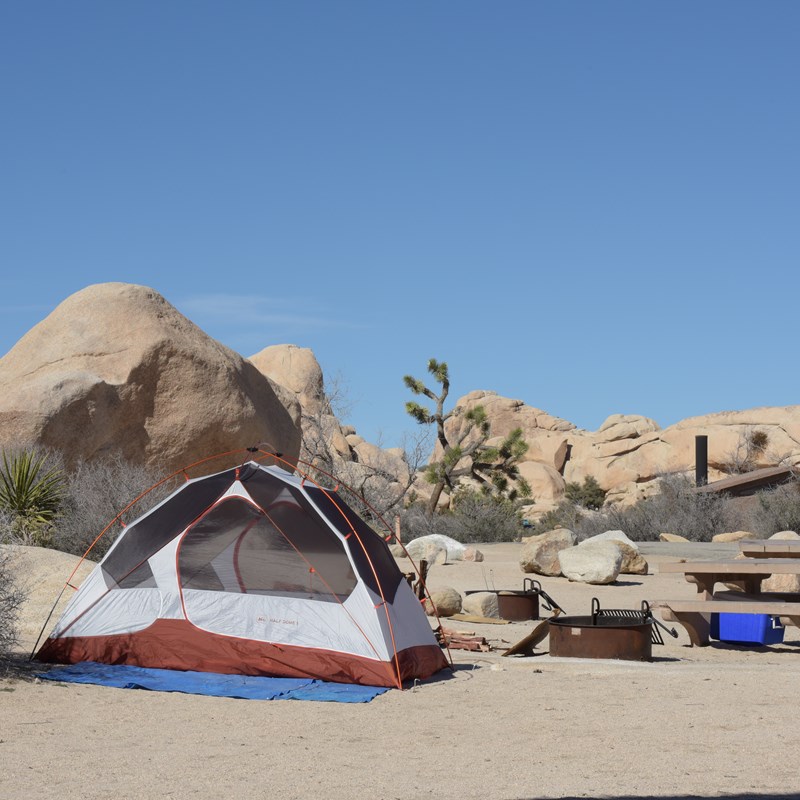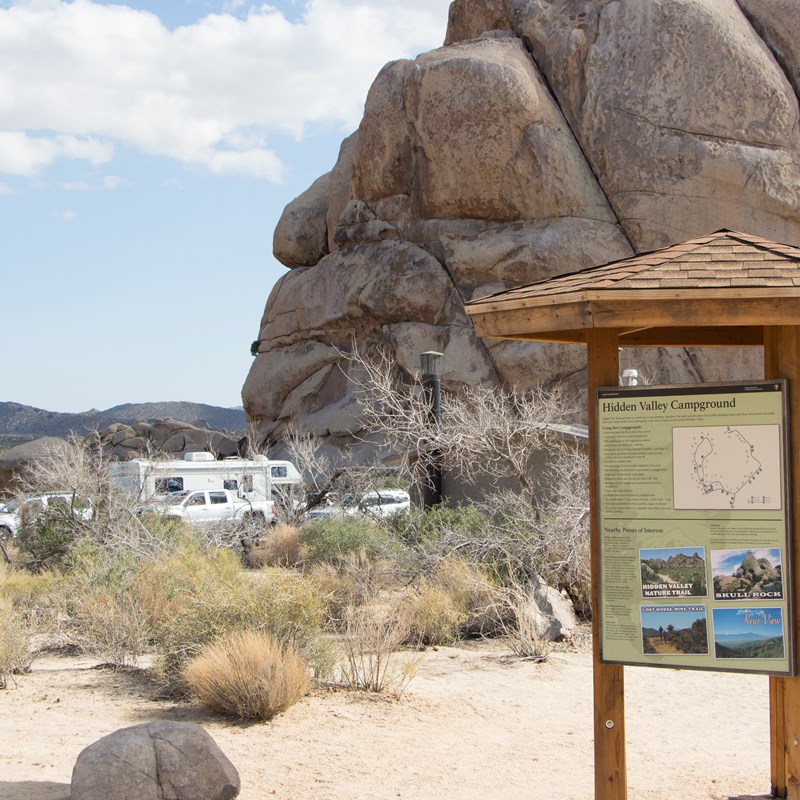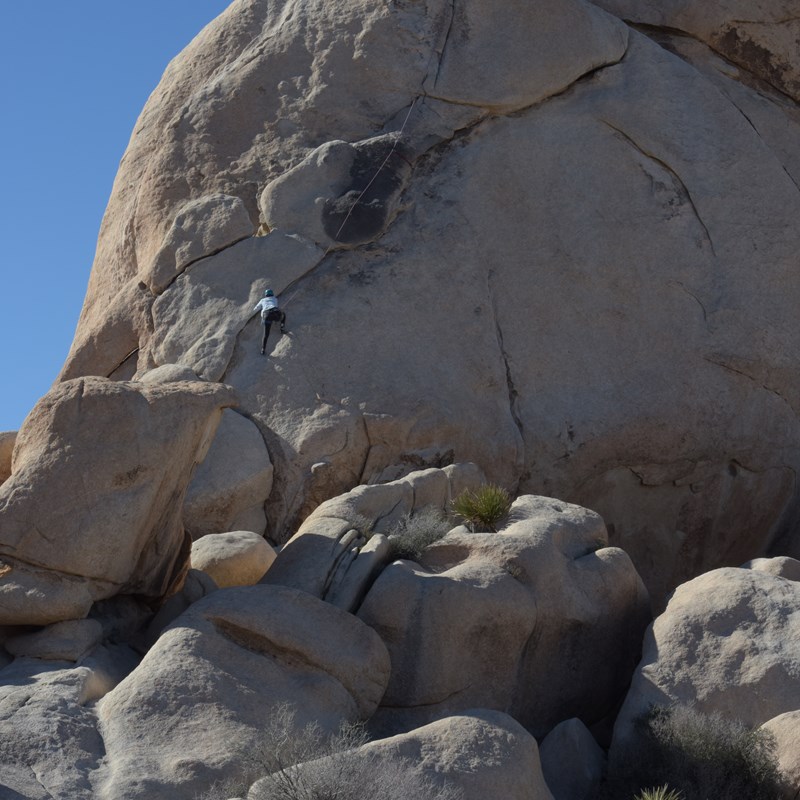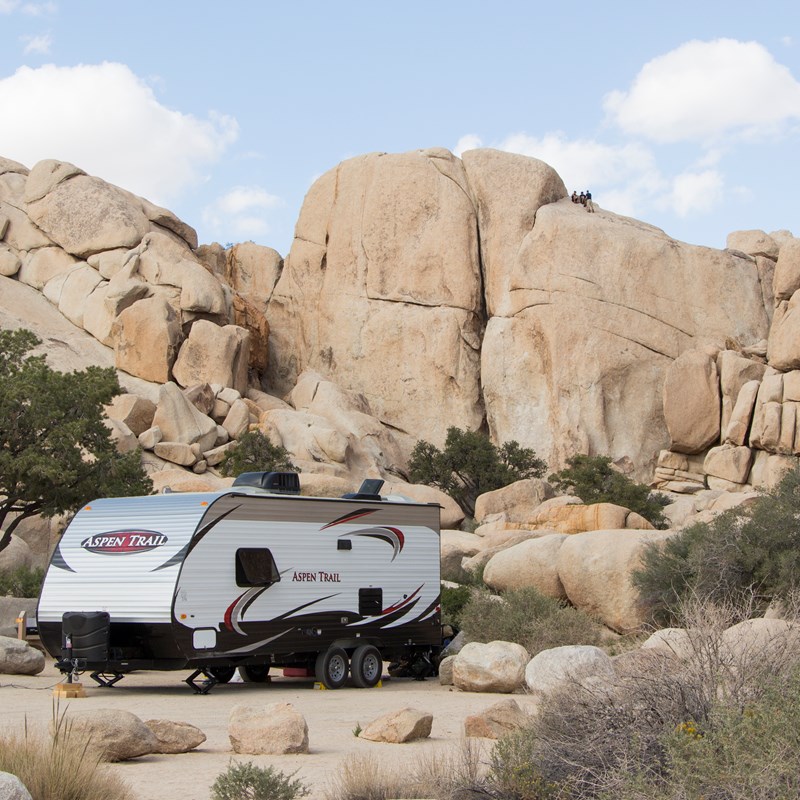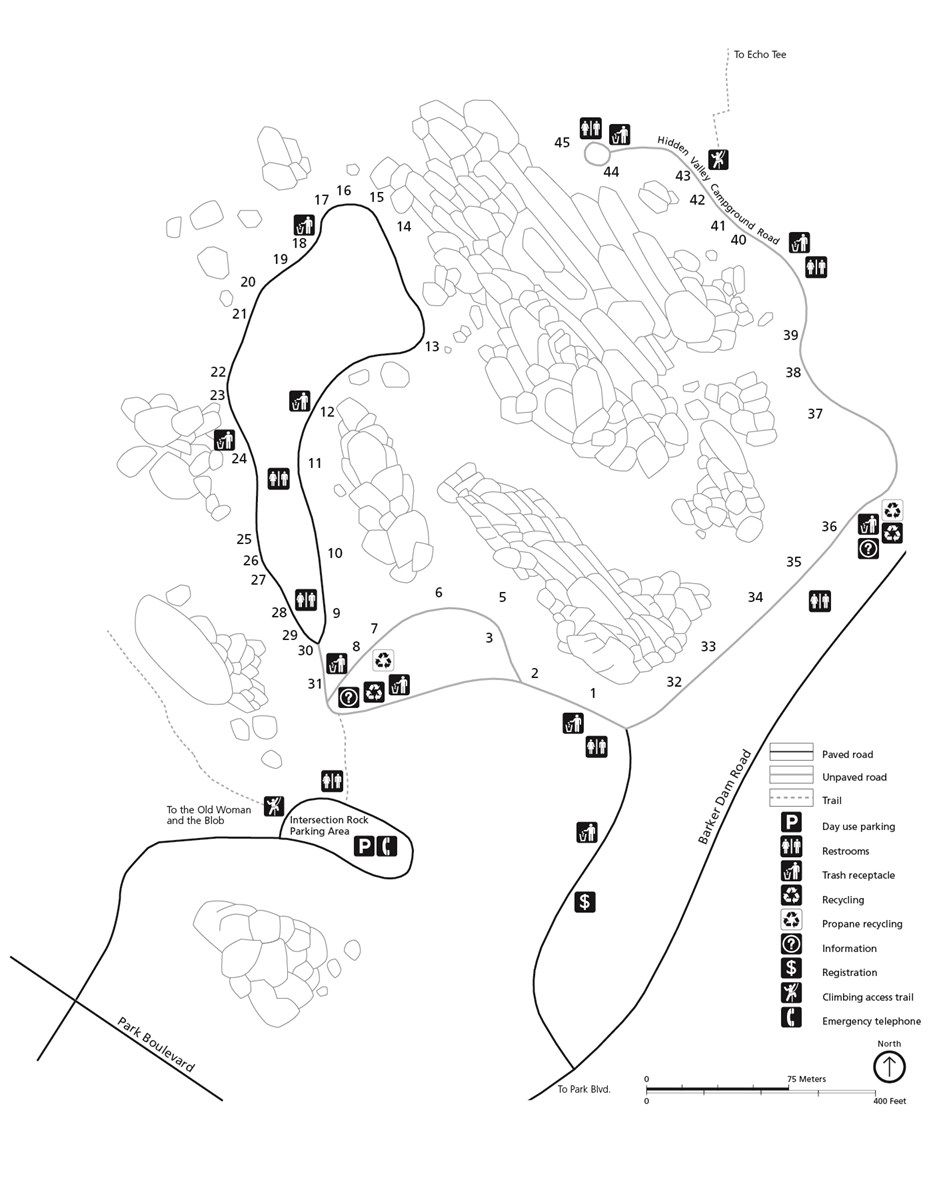 Last updated: September 18, 2017