Cottonwood Campground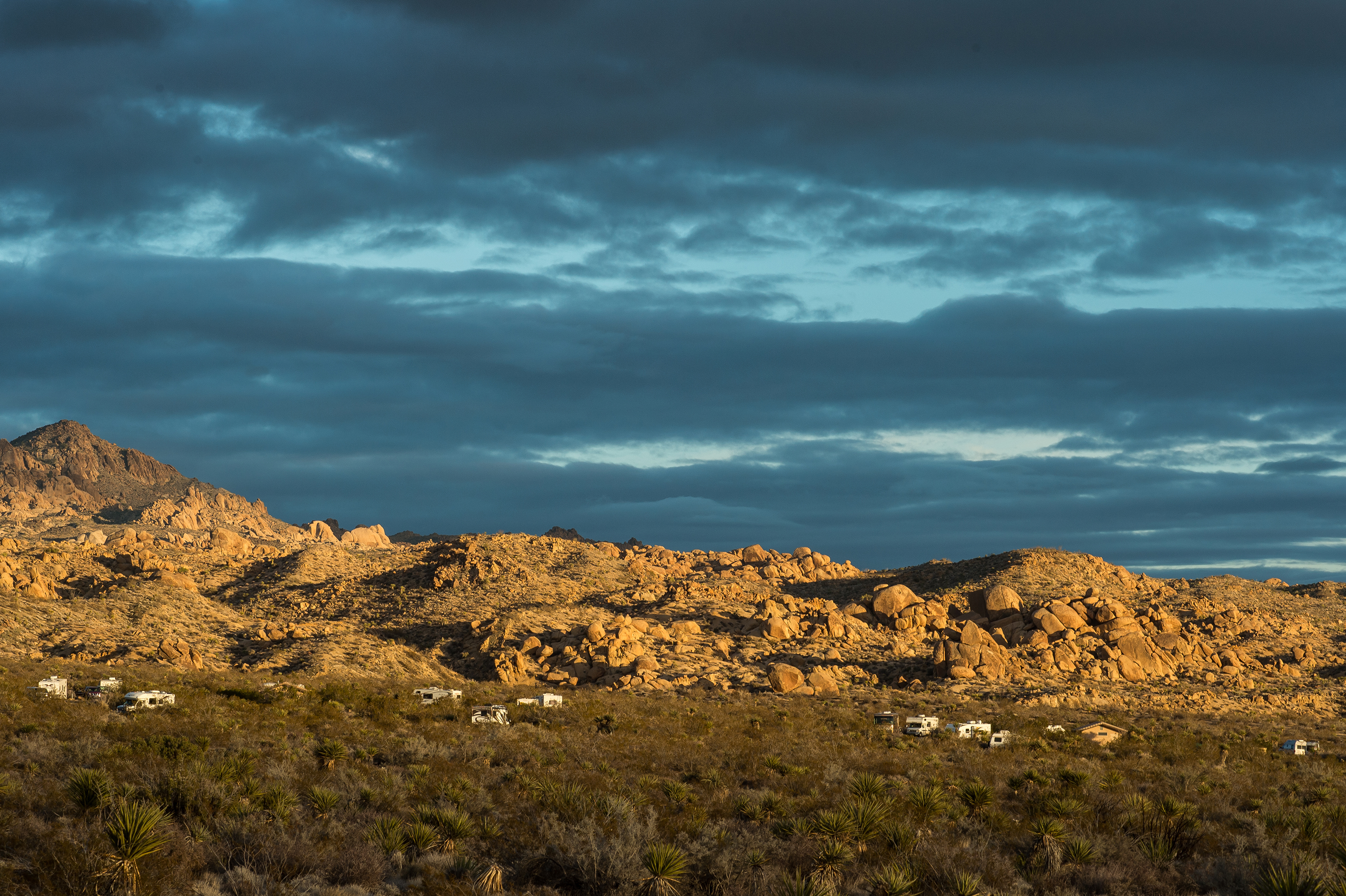 All individual campsites at Cottonwood Campground are first-come, first-served. Please pay your camping fee at the self-registration station, located to the right as you enter the campground from Cottonwood Oasis Road. The campground is at 3,000 feet (914 m) in elevation.
Cottonwood Campground has
62 individual campsites
Water, flush toilets, and an RV dump station
Access to the Cottonwood Springs Nature Trail, Mastodon Peak Loop, and Lost Palms Oasis Trail
Reservations are required for group sites. The three group sites can be reserved up to a year in advance,
online
or by calling 877-444-6777.
RV Camping
Sites can accommodate an overall combined RV length (including a towed vehicle) of up to 35 feet. A few sites can accommodate longer RVs. These are sites 1A, 3A, 5A, 9A, 11A, 13A, 15A, 17A, 19A, 21A, 23A, 25A, 27A, 29A, 31A, 1B, 3B, 5B, 7B, 11B, 15B, 17B, 21B, 23B, 27B, 29B, and 31B.
Photos
Check out our
Cottonwood Campground album
on Flickr.
Regulations
Visit our
Camping Regulations page
to learn more about general rules, pets, quiet hours, and fires/firewood.