Camping Outside of the Park
Are there any available campsites in the park right now?
Campgrounds are usually full on weekends October through May. From mid-February to mid-May (and during holidays) campgrounds usually fill throughout the week. To improve your chances of getting a campsite and avoid disappointment, visit during the off-season (June-September), reserve a site, and/or have alternate overnight plans ready.
Since most park campgrounds are first-come, first-serve availability can change by the minute.
Dispersed Camping
There are some camping options nearby the park on public lands managed by the Bureau of Land Management (BLM). These lands have their own rules and regulations for dispersed camping.
There are no developed facilities in dispersed camping areas: no restrooms, no water, no trash collection. Bring what you need and pack out all your trash. All vegetation, living or dead, is protected by law. Campfires require a permit available from BLM offices.
Camping is allowed within the dispersed camping areas shown, except within 300 feet (91 m) of roadways or if there are signs marking the area closed to camping.
Learn more about where and how to camp on these lands on
the BLM website
.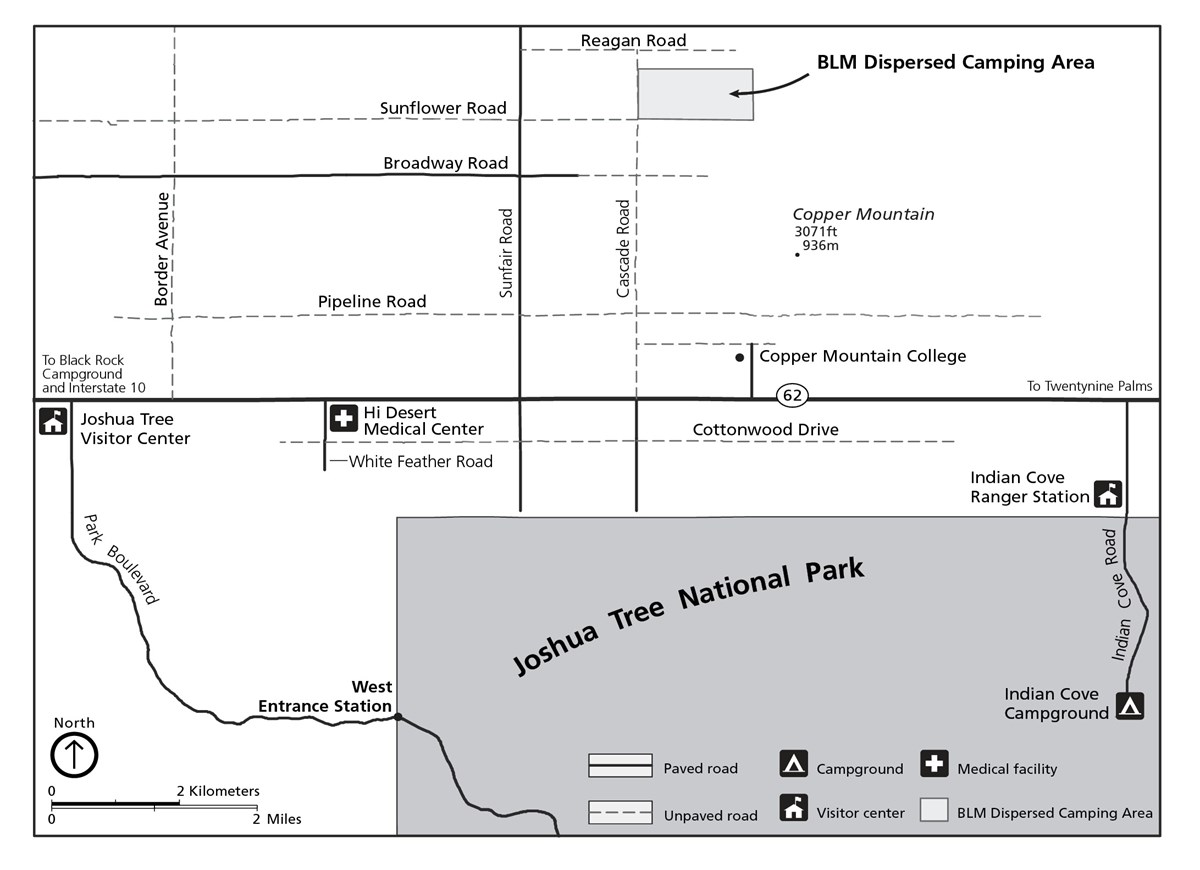 Please follow the map carefully before camping. The area is surrounded by private property on which camping is not allowed.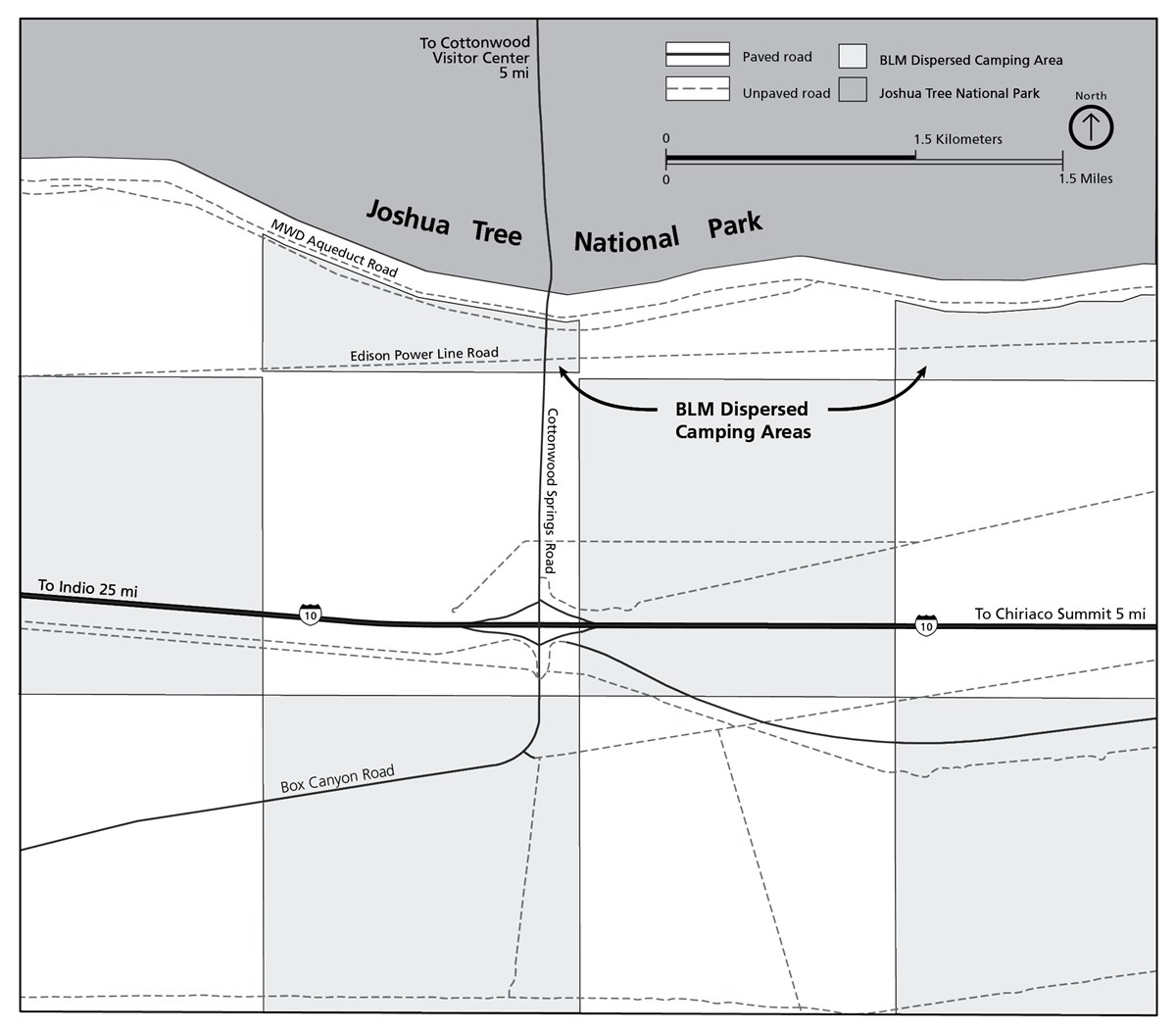 The BLM land south of the park allows for camping on certain sections of the BLM land. Follow the map carefully when choosing a campsite to camp in an appropriate area.
Last updated: November 25, 2022