Camping Outside of the Park
Are there any available campsites in the park right now?
Campgrounds are usually full on weekends October through May. From mid-February to mid-May (and during holidays) campgrounds usually fill throughout the week. To improve your chances of getting a campsite and avoid disappointment, visit during the off-season (June-September), reserve a site, and/or have alternate overnight plans ready.
Since most park campgrounds are first-come, first-serve availability can change by the minute.
Dispersed Camping
Public lands managed by the Bureau of Land Management (BLM) offer free dispersed camping north and south of the park. Camping is allowed anywhere in the indicated areas (see images below) except within 300 feet (91 m) of roadways. There are no developed facilities in dispersed camping areas: no restrooms, no water, no trash collection. Bring what you need and pack out all your trash. All vegetation, living or dead, is protected by law. Campfires require a permit, available from BLM offices or
online
.
Dispersed Camping North of the Park
To get to this area, from the intersection of Sunfair and Twentynine Palms Highway (CA-62), drive 2.5 miles north to Sunflower. Turn right on Sunflower Road and continue for another mile to Cascade Road. Cascade Road can be identified by the power lines. These roads can be washed out or deeply rutted; 4-wheel drive is recommended. Refer to the map below for more information.
Dispersed Camping South of the Park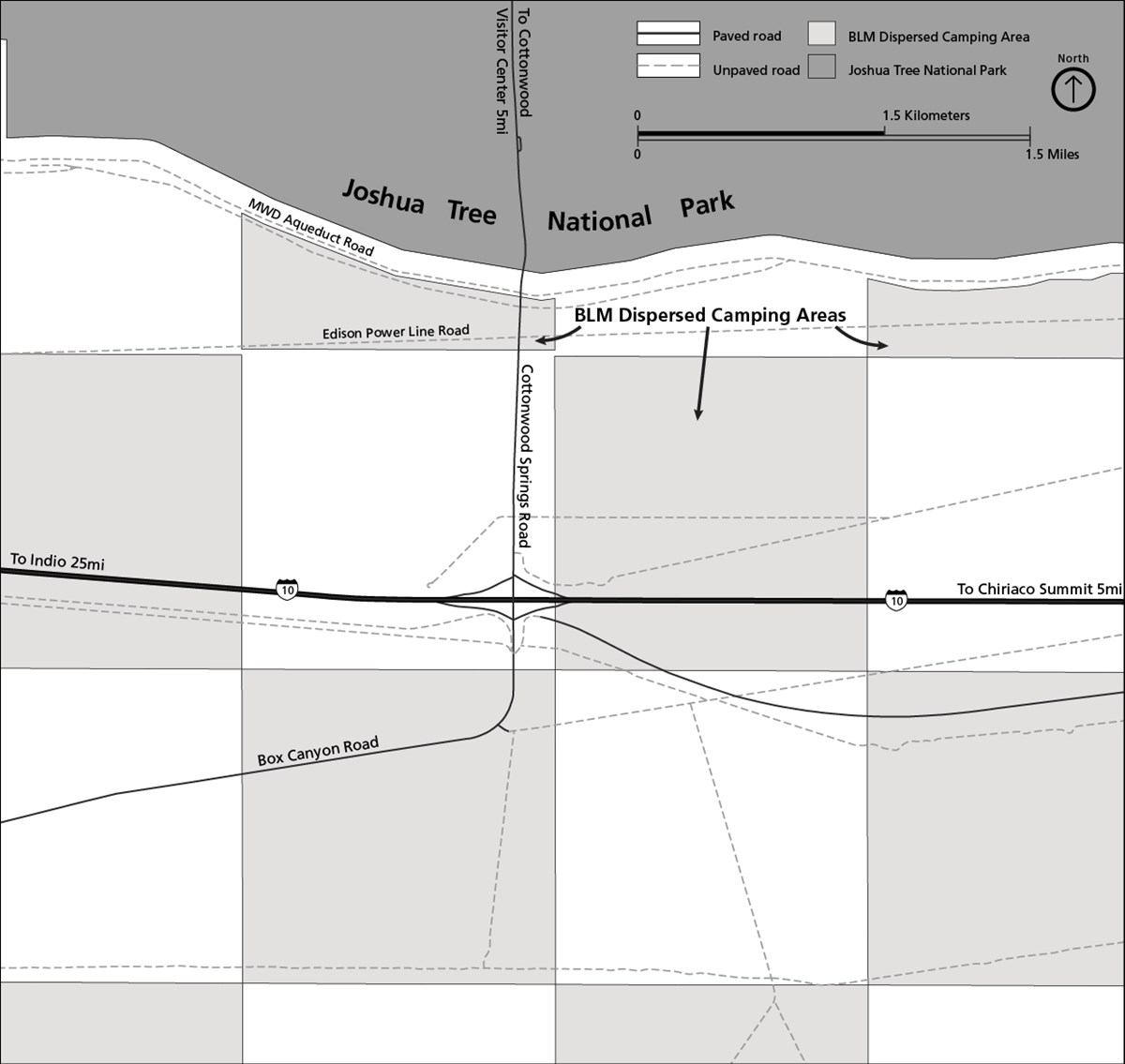 Last updated: October 9, 2018