Kayaking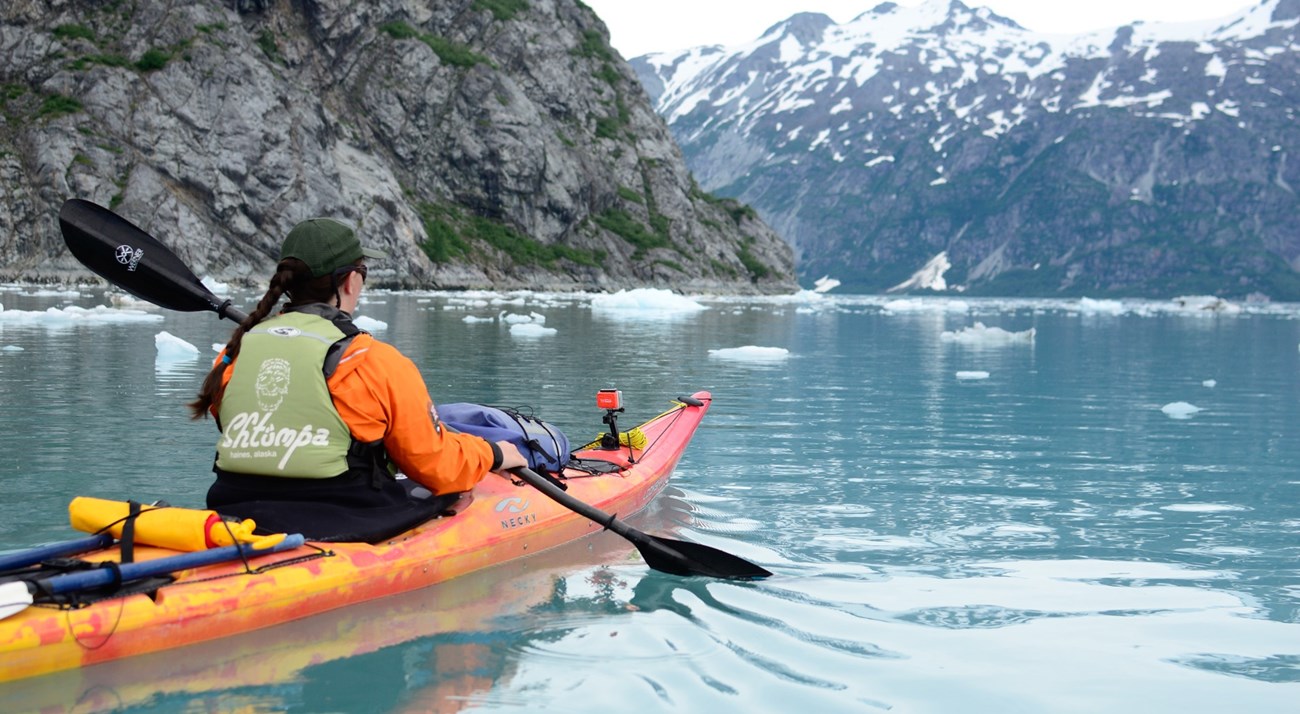 Sea kayaking is an incredible way to experience the vast wilderness and solitude of Glacier Bay. Kayak trips can originate from Bartlett Cove, or kayakers can use the camper drop-off service to begin a trip further upbay, closer to the park's iconic tidewater glaciers. Making reservations in advance for kayak rentals and drop-off services is recommended. Guided day trips and overnight kayak trips are also available.
Backcountry Permits and Camper Orientation
From May 1 to September 30, all overnight backcountry users (including kayakers) must register complete a free backcountry permit and an annual backcountry orientation held at the Bartlett Cove Visitor Information Station.(Permit and orientation form can also be emailed to glba_vis@nps.gov.)

This 30-minute session is for your benefit: to answer your questions, provide you with a tide table, inform you of special wildlife and safety closures, and to assist in planning your trip. Permit registration and check-out of bear-resistant food canisters can be done at the time of the orientation. Contact the Visitor Information Station at (907) 697-2627 for the orientation schedule and for additional information.
Kayaker Drop-offs
During the summer months, kayakers can arrange with Glacier Bay Lodge to be dropped off and/or picked up by the daily tour boat at designated camper dropoff locations upbay. Advance reservations are recommended for kayakers as the number of kayaks the daily tour boat can carry is limited.
Kayak Rentals and Guided Day Kayaking
Glacier Bay Sea Kayaks provides guided day kayaking and kayak rentals and can be contacted at (907) 697-2257.
Guided Overnight Kayak Trips
See the Glacier Bay Visitor Services Directory for a list of authorized companies providing guided overnight trips.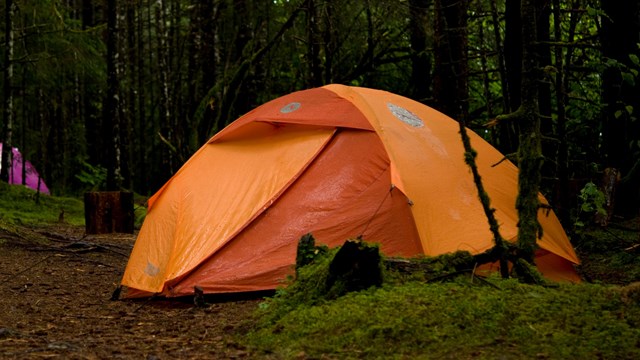 Bartlett Cove Campground
Glacier Bay's only campground is located along the shores of Bartlett Cove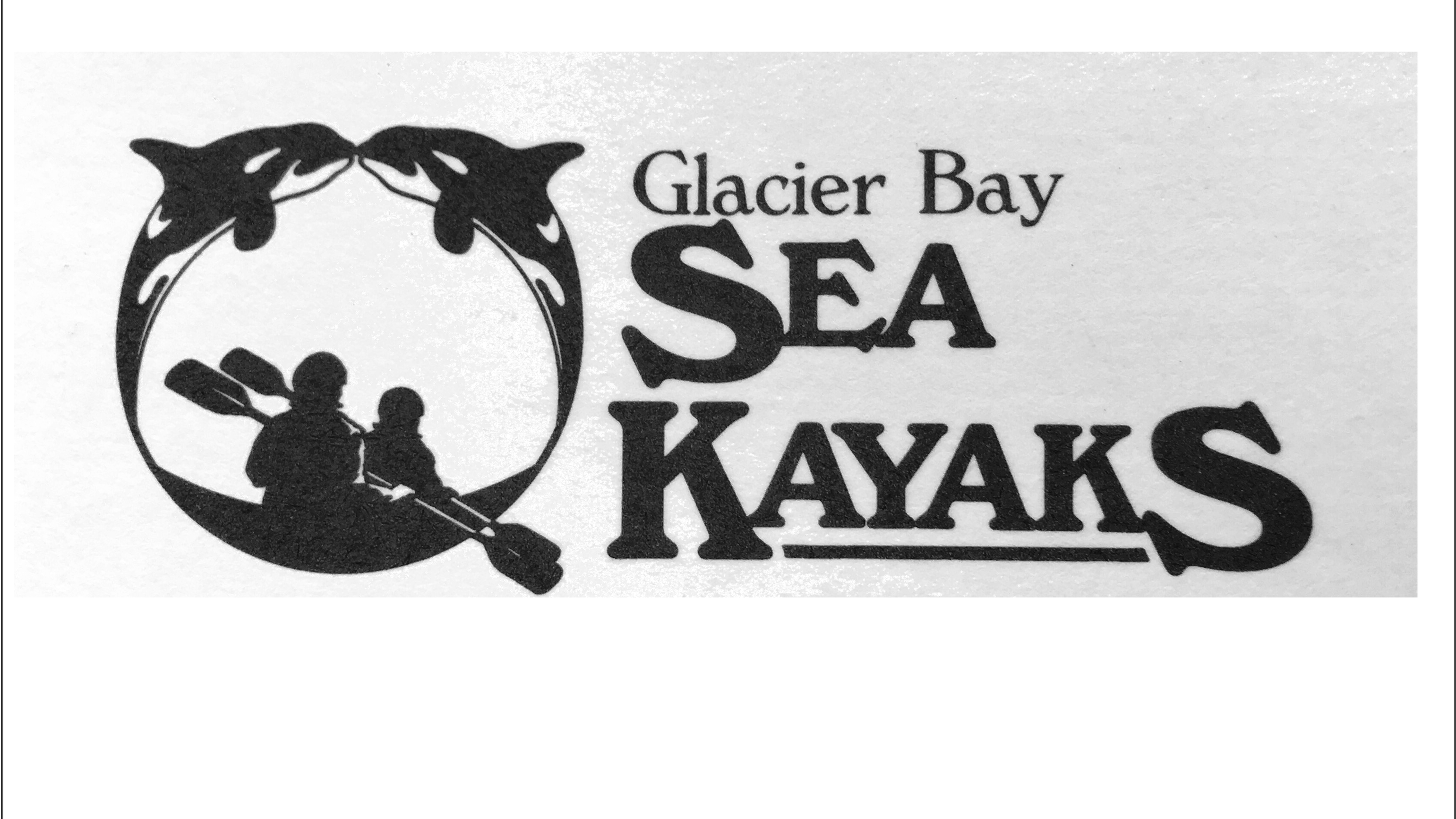 Glacier Bay Sea Kayaks
Rent a kayak, or take a guided day trip from Bartlett Cove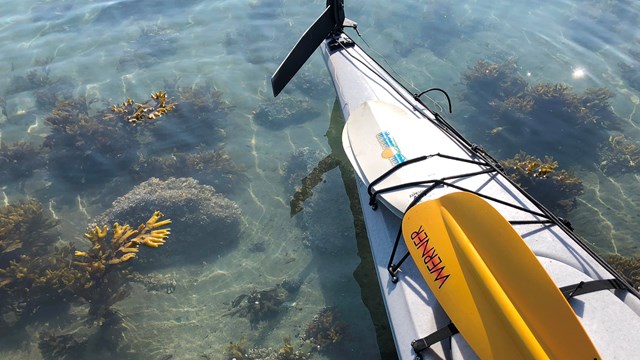 Tides in Glacier Bay
A safe, enjoyable kayak adventure begins with a solid understanding of tides
Keeping Glacier Bay Wild
Glacier Bay is home to both black and brown bears, and backcountry users should take special measures to keep themselves safe and to keep bears wild. All food and other scented items must be properly stored in an approved bear-resistant food canister, provided by the park at no charge. Learn more about staying safe in bear country.

All backcountry users should follow Leave No Trace principles to minimize their impact on Glacier Bay's pristine wilderness.
Additional Reminders
More Resources for Kayakers:


Last updated: July 19, 2022