Calendar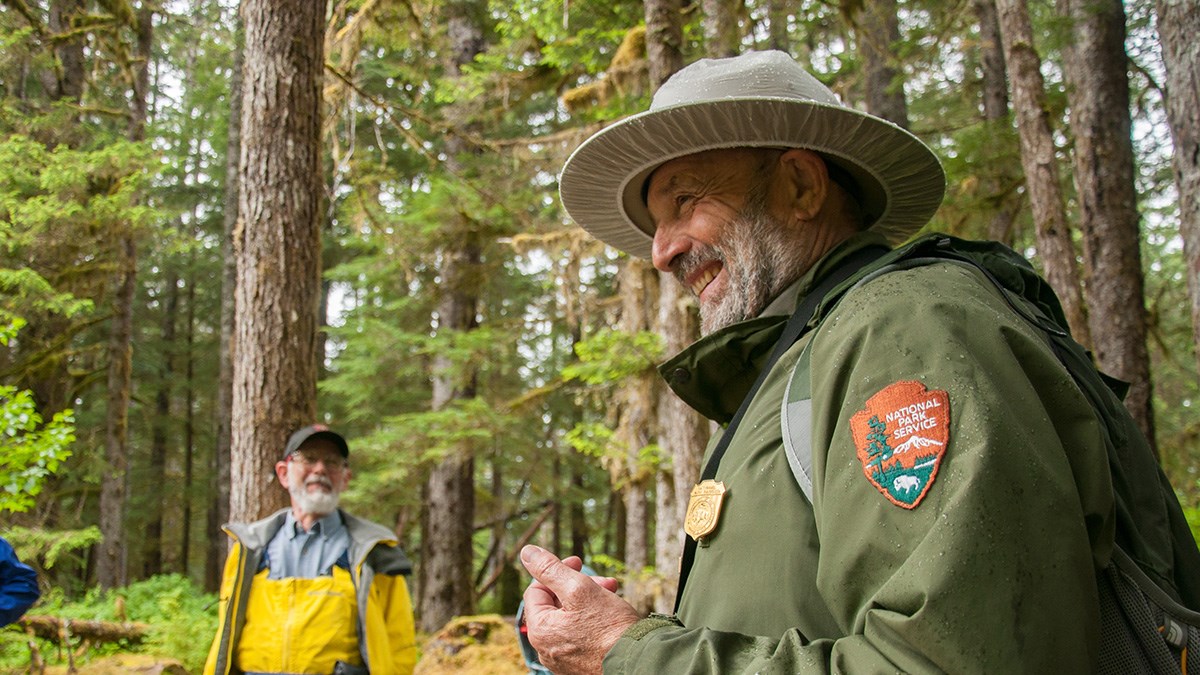 Weekly Program Topics
May 27 - May 31
Program topics are updated weekly, check this page close to the time of your visit!
Programs take place in Xunaa Shuká Hít (Huna Ancestor's House), AKA the Huna Tribal House, each night at 7 PM. Doors open at 6:30 PM, and close at 8:15 PM.
May 27
Glacier Bay on the Map
Glacier Bay is a dynamic place. Join Ranger Michael for an exploration of historic and modern maps and what they can reveal to us about this landscape of change.
May 28
A Renewed Land
Glacier Bay is a uniquely dynamic, young land. Just 250 years ago, Glacier Bay was all glacier and no bay. But today the medley of natural features and wildlife make it a diverse land with innate wilderness, scientific bounty, and inspirational hope. Join Ranger Dan to explore all the recent transitions that have led to the amazing place we enjoy today.
May 29
Ice Ice Baby
Visitors come from all walks of life to catch a glimpse of Glacier Bay National Park's glaciers. The glaciers here uphold a legacy of strength, power, and fragility, which are evident throughout the landscape. Spend an evening with Ranger Jen to learn about the unique personalities of the glaciers in Glacier Bay National Park.
May 30
Intertidal Treasures
There is so much happening above the surface in Glacier Bay, but you don't want to miss what is happening below! Along the rocky shores here we are given the opportunity of passing through the looking glass into the tidepool world. Join Ranger Hailey to see the wonders and importance these intertidal creatures hold.
May 31
The Wonders of Glacier Bay
Glacier Bay National Park is an expansive wilderness with lush rainforests, towering peaks, deep waters, and hidden stories. Join Ranger Rachel to explore the stories of human experience and exploration here in Glacier Bay.
Last updated: May 25, 2023