Operating Hours & Seasons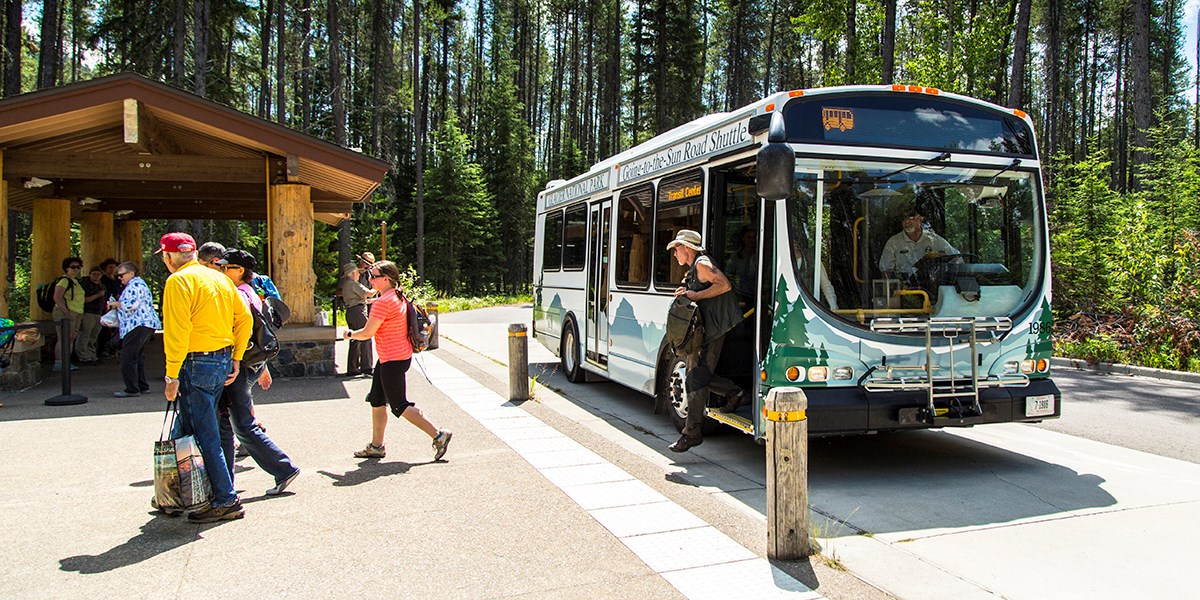 Glacier National Park is open every day of the year and visitors can enter the park at anytime. Winter weather tends to dictate when most visitor facilities open and close. Generally from late May to early September, facilities are open to welcome summer visitors.
Park Roads
Going-to-the-Sun Road runs through the middle of the park and provides access to many locations and activities. Ten miles of Going-to-the-Sun Road (West Glacier to Lake McDonald Lodge) are maintained throughout the year providing access to winter recreation opportunities at the head of the lake.
There is no set date for the alpine portion of road to open. Typically the road has been fully open in late June or early July. Closing portions of Going-to-the-Sun Road is also weather dependent. Typically the road is fully open into October, but that may change due to weather conditions at any point. Be sure to visit our Going-to-the-Sun Road information page for answers to many questions you might have.
Plowing park roads and the Going-to-the-Sun Road is a monumental challenge each year. Unpredictable spring snow storms or other weather related events can slow down plowing progress. It is not uncommon for plowing crews to need to re-plow sections of park roads when weather events happen. Safety for our plowing crews, contractors, and the public is our utmost concern and priority. These unknown factors make predicting the opening of Going-to-the-Sun Road impossible. During plowing season, our Plowing Status page provides information on where plows are working. As the status of park roads change, we will immediately update our Current Road Status page.

Visitor Contact Stations
Ranger stations and visitor centers throughout the park open and close at different times during the year and are staffed with park rangers who provide interpretation and information to help in trip planning. Stations may be closed during lunch.
Visiting in the Off-Season
Many people enjoy the "off-seasons" as a time when the park is a bit quieter. The entrance fee is also reduced.
Fall can be spectacular, but visitors will need to be more self reliant, as facilities begin to close down for the season.
Winter provides a carpet of snow that makes for some good cross-country skiing opportunities.
Spring tends to arrive late and last a very brief time, but can provide an interesting and quiet experience.


Last updated: May 1, 2020