Current Conditions
Alerts
Park Closure
Glacier will remain open during the government shutdown, however park facilities, visitor centers, and restroom facilities will be closed. Roads will receive only minimal plowing as needed. Conditions are subject to change.
Information
The boating season in Glacier National Park has come to a close. Boating season for 2018 was May 12 through October 31.
more

Glacier National Park has closed portions of Going-to-the-Sun Road for the season. For up-to-date information on where the closure gates are today click the "more" link below.
more
---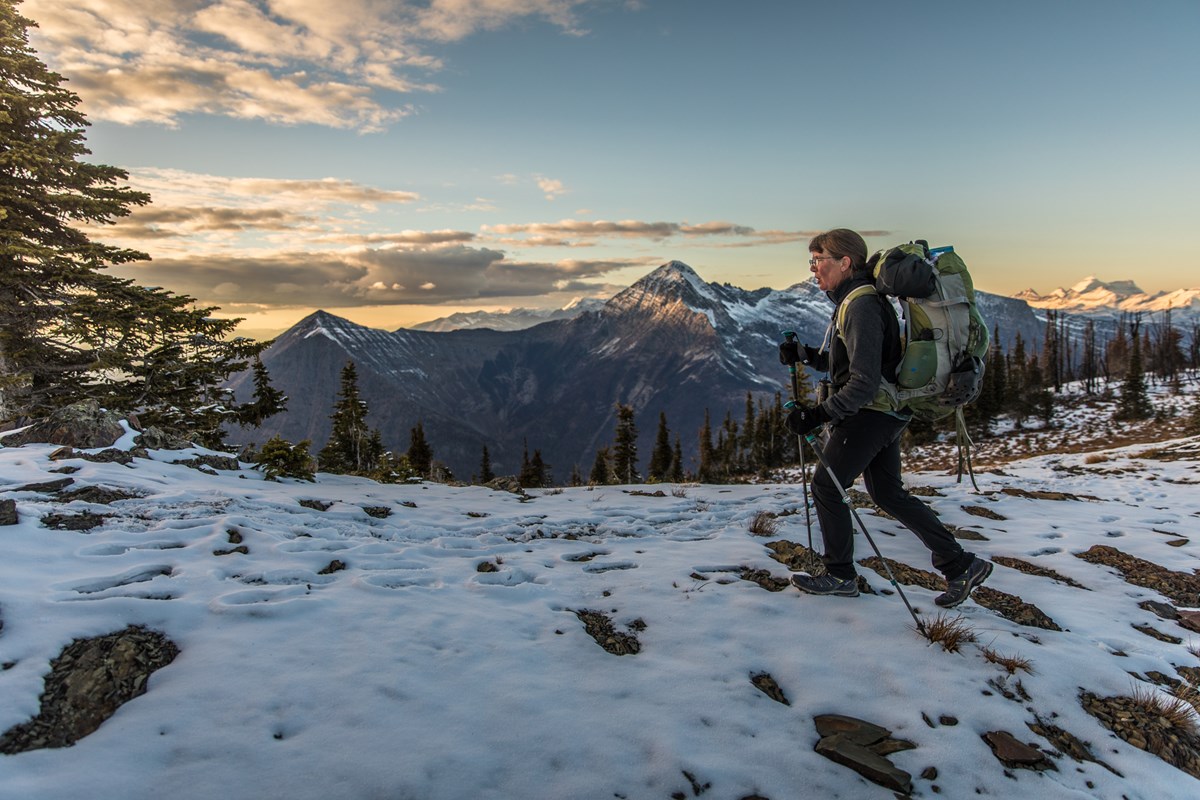 This is a quiet time in Glacier. Snow and cold have arrived and access is limited in many areas of the park. Check these resources if you are planning to visit the park: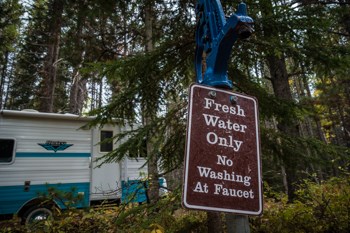 Camping
The Avalanche, Fish Creek, Sprague Creek, Cutbank, Logging Creek, Many Glacier, Two Medicine, and Rising Sun Campgrounds have closed for the season. The Apgar Campground is fully open. All other campgrounds are in primitive status. Check the Camping Status page for up-to-date information, like status and past fill times. Find more information on the Camping page.
Weather
Weather is always unpredictable but especially so in Glacier. Cold snowy days and warm sunny days are both common. Temperatures vary with time of day and elevation, so be prepared with layers of clothing. For a clickable map of Glacier National Park weather visit the National Weather Service Recreation Safety Forecast for Glacier National Park. For a text version of the weather forecast for Glacier visit their Glacier National Park Forecast page. Visit our Weather page for more information.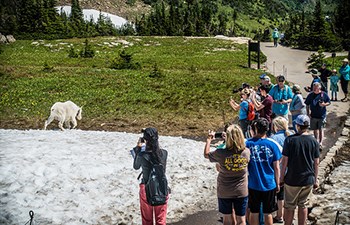 Wildlife
Many animals in Glacier are active year-round. Stay vigilant as you drive park roads. All park visitors should carry bear spray in a readily accessible location, should know how to use it, and should remember required safe wildlife viewing distances. If an animal reacts to your presence you are too close. Please remain at least 100 yards away from bears or wolves, and no closer than 25 yards of any other wildlife.
Last updated: October 22, 2018