Current Conditions
Alerts
Park Closure
The portion of the Going-to-the-Sun Road from Apgar to Logan Pass has reopened for visitor use. Vehicles will not be permitted to stop between Lake McDonald Lodge and Avalanche Creek.
Information
Due to the ongoing fire issues in the park the hours of the Logan Pass Visitor Center have changed to 9:30 am to 4:00 pm. For updates on the fire situation in the park visit our Press Release page.
more

All watercraft will require a boat inspection and permit prior to launch. Currently Lake McDonald is the only lake in the park that allows gas-powered motorized boats. Non-trailered electric motors are permitted on some lakes.
more
---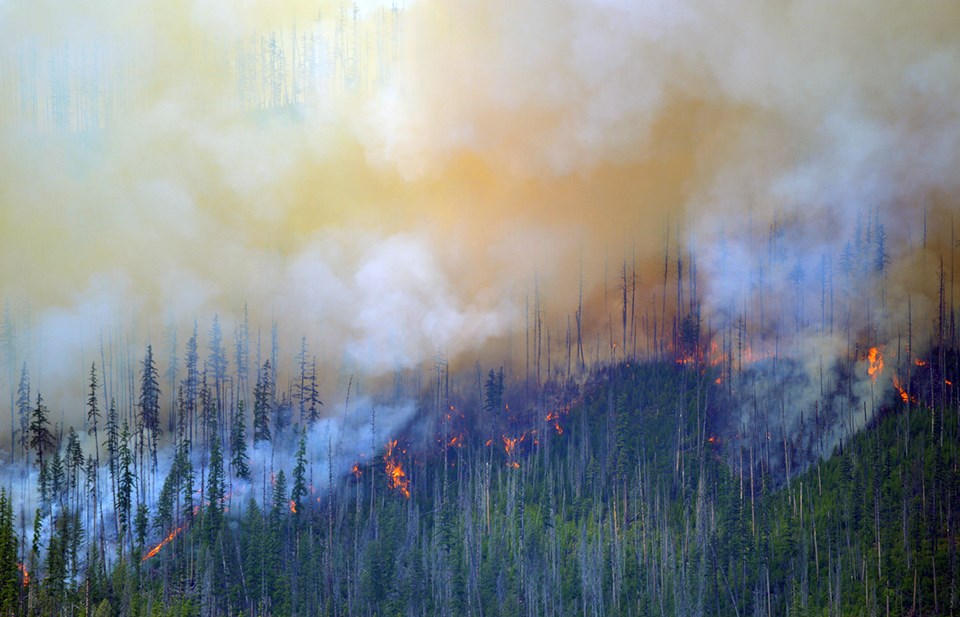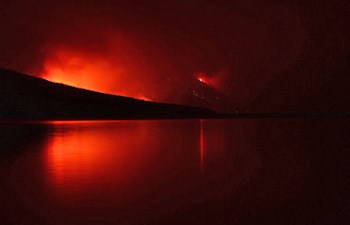 Record high temperatures over the weekend of August 11 and 12, along with a storm that produced lightning, resulted in three new fire starts in the park. The most visible of those fires is the Howe Ridge Fire near the head of Lake McDonald.
Stage II Fire Restrictions will be rescinded on Friday at 12:01am. Visitors are cautioned to remain extra careful with campfires and smoking outside.

Evacuation orders remain in effect for Lake McDonald Lodge, Avalanche Campground and Sprague Creek Campground. Fish Creek Campground has been closed for the season.
Updated fire information can be found on our
News Release
and
Fire Information
pages.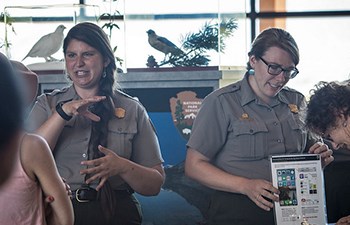 What is open?
The east side of the park is open.
The Going-to-the-Sun Road is open from St. Mary to Logan Pass
The Many Glacier Valley is open.
The Two Medicine Valley is open.
The Apgar, St. Mary, and Logan Pass Visitor Centers are open. Logan Pass Visitor Center has modified hours of 9:30 am to 4:00 pm.
The North Fork is open however, there is an evacuation warning for areas north of the Bowman Lake Road Junction and the Inside North Fork Road.
Ranger-led activities are available throughout the park. Programs listed for Avalanche Lake, Johns Lake, and Lake McDonald Lodge are canceled. Check with park staff at park visitor centers for specific time and cancellation information.

Numerous trails in the effected fire areas have been closed. Check the Trail Status Reports page for regular updates and the Trail and Area Closing and Postings before setting out for your trailhead.
---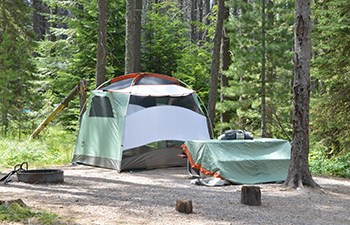 Camping
The Avalanche, Fish Creek, and Sprague Creek Campground have been temporarily closed. Check the Camping Status page for up-to-date information, like status and past fill times. The Apgar Campground is open. More information on the Camping page.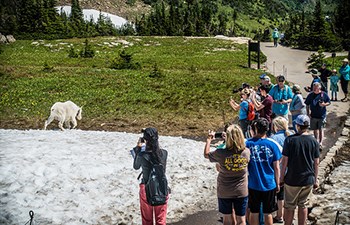 Wildlife
Animals are especially active this time of year. Stay vigilant as you drive park roads. Bears may be seen at this time of year as they forage the slopes for food. All park visitors should carry bear spray in a readily accessible location, should know how to use it, and should remember required safe wildlife viewing distances.

It is important to provide Glacier's wild residents as much space as possible. If an animal reacts to your presence you are too close. Please remain at least 100 yards away from bears or wolves, and no closer than 25 yards of any other wildlife. It is important to keep campgrounds and developed areas clean and free of food and trash.
Trails and areas are sometimes closed or posted due to wildlife frequenting. It is a good idea to check our safety information concerning wildlife and humans.
Last updated: August 30, 2018