Current Conditions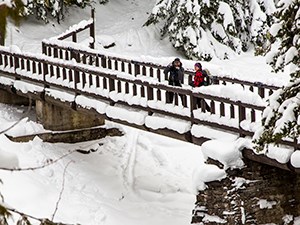 Winter has arrived in the park and a white carpet is replacing the oranges and browns of Autumn. Visitation to the park slows down this time of the year, but there are still many things to see and do in the "off-season." Use the links below to access our road status page to find out what is open and what is closed. Throughout the season, as conditions change, we will be updating that page. Camping is restricted to two areas. The St. Mary Campground is open for winter (no water or flush toilets) camping and the Picnic Area at Apgar is open to camping. Hardy campers can be rewarded with camping spots overlooking spectacular Lake McDonald. Ski trails will soon be available for both cross country skiing and snowshoeing. Vehicles may access Lake McDonald Lodge at the present time. Beyond the road closure gate the roadbed becomes an excellent winter ski and snowshoe route. The Apgar Visitor Center is open on winter weekends and information is available at Park Headquarters on weekdays. Staff there will be happy to suggest options for your winter visito to the park.
Road Status and Plowing Information
Current Plow Locations on the Going-to-the-Sun Road (inactive until Spring plowing begins)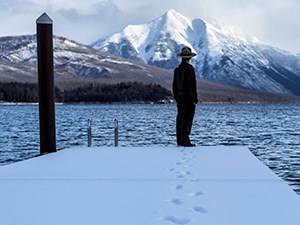 Weather
Weather is always unpredictable but especially so in Glacier. Cold snowy days are typical now through early Spring. Come prepared for changing conditions and potentially very cold and very snowy days.

National Weather Service Recreation Safety Forecast for Glacier National Park
(a clickable map of Glacier National Park weather)

Glacier National Park Forecast
(a text version of the weather forecast for Glacier)

Visit our Weather page for more information.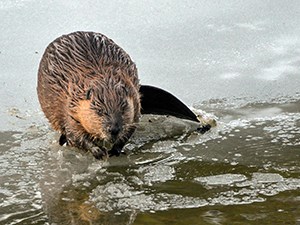 Wildlife
Stay vigilant as you drive park roads, as many animals in Glacier are active year-round. Deer frequent the sides of the roadways and may dash out in front of your car. Winter places extra stress on park wildlife so make sure to always stay at least 25 yards from all wildlife and at least 100 yards from bears or wolves.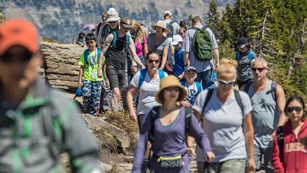 Tips for Dealing with Crowds
May through September is the busiest time of the year in Glacier National Park. Within that, July and August are the busiest of all.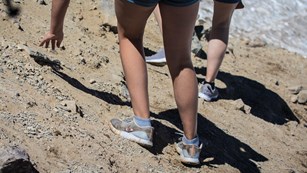 Leave No Trace
Many visitors fall in love with Glacier and then want to know how to reduce their footprint.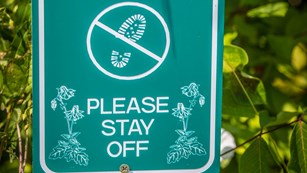 Safety
Water is the number one cause of fatalities in Glacier National Park. Please use extreme caution near water.
Last updated: December 20, 2019