Current Conditions
Alerts
Caution
Black Sulphur Springs, Bear Falls, Panther Falls, and 40 Foot Hole are posted as areas of bacterial concern. Bacterial levels exceed National Park Service standards for beach recreational use. For more info, see Beach Bathing Monitoring webpage.
more
Information
Rock Creek Campground, normally open year-round, will be closed for repairs from October 22nd-December 13th. Please plan to camp at one of the facilities at Lake of the Arbuckles during this time.
---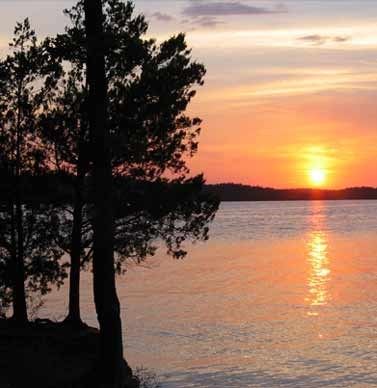 Below are park updates that are helpful to know before your visit.
Currently, all six park campgrounds are open. Some restrooms in the park are subject to seasonal closures. The reservation system is in effect for Individual sites at The Point Upper Loop, Buckhorn Loop C, and the Group site at Cold Springs, Rock Creek, and Central Campgrounds.
All boat ramps and docks are open.
Boat ramp fee machines at Guy Sandy, The Point and Buckhorn are issuing new 2018 decals. Annual decals are available at the Travertine Nature Center during business hours.
Most day use areas are open.

The runoff into Lake of the Arbuckles can carry debris (tree limbs, logs, etc.) and boaters are cautioned to slow down, see and avoid.

The Nature Center is open as are the trails to Antelope and Buffalo Springs.

Little Niagara and the other Travertine Creek swimming areas are open but subject to intermittent closures for repairs.


Lake of the Arbuckles
Platt Historic District Alcohol Closure

Cold Springs Campground and the swimming and picnic areas east of U.S. 177 and along Travertine Creek are closed to Open Containers of Alcohol by the authority of the Superintendent's Compendium (36 CFR §1.5). This closure is in effect from May 1 through September 30 each year.
Last updated: May 28, 2018