Current Conditions
Following guidance from the CDC and recommendations from state and local public health authorities in consultation with NPS Public Health Service Officers, the following facilities and services are suspended until further notice:


The Travertine Nature Center
All of Travertine Creek is closed to swimming, including

Little Niagara
Bear Falls
Garfield Fall
Panther Falls

East Perimeter Road is closed, which includes the following areas:

Little Niagara Parking and Restrooms
Travertine Nature Center Parking and Restrooms
Bear Falls Parking
Garfield Falls Parking
Panther Falls Parking and Pit Toilets
Travertine Island Parking and Restrooms
Closure Order #20-000
Closure Order #20-001
Where it is possible to adhere to the latest federal, state, and local health guidance, outdoor spaces will remain accessible to the public, including:
Trails

Boat launches

Fishing docks

Day use areas
Where it is possible to adhere to the latest federal, state, and local health guidance, campgrounds will be opened in phases:
Starting June 1, 2020:
Buckhorn Campground Loop C (reservation only)
Buckhorn Campground Loop D (first come, first served)
The Point Campground Upper Loop (reservation only)
The Point Campground Lower Loop (first come, first served)
All other campsites remain closed at this time.

The NPS encourages people who choose to visit the national parks during this pandemic to adhere to guidance from the Centers for Disease Control and Prevention and state and local public health authorities to prevent the spread of infectious diseases. As services are limited, the NPS urges visitors to continue to practice Leave No Trace principles, including pack-in and pack-out, to keep outdoor spaces safe and healthy. See more information at www.nps.gov/coronavirus.
Other things that are helpful to know before your visit.
The runoff into Lake of the Arbuckles can carry debris (tree limbs, logs, etc.) and boaters are cautioned to slow down, see and avoid.
Lake of the Arbuckles
Platt Historic District Alcohol Closure
Cold Springs Campground and the swimming and picnic areas east of U.S. 177 and along Travertine Creek are closed to Open Containers of Alcohol by the authority of the Superintendent's Compendium (36 CFR §1.5). This closure is in effect from May 1 through September 30 each year.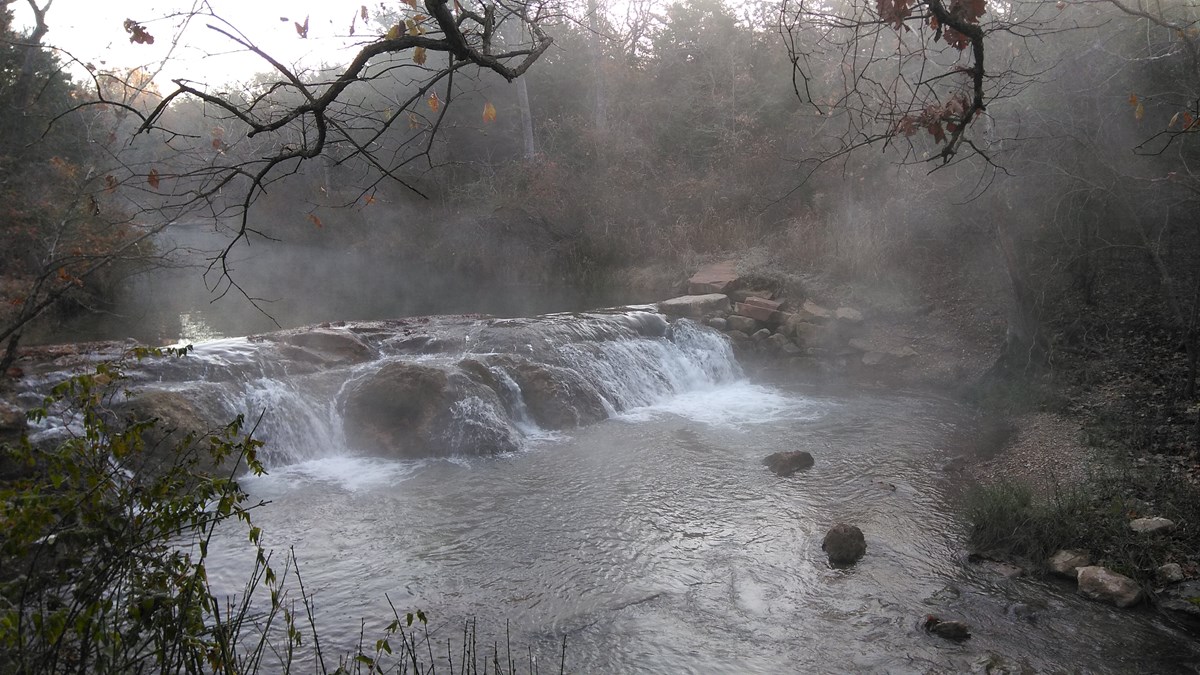 Last updated: May 22, 2020