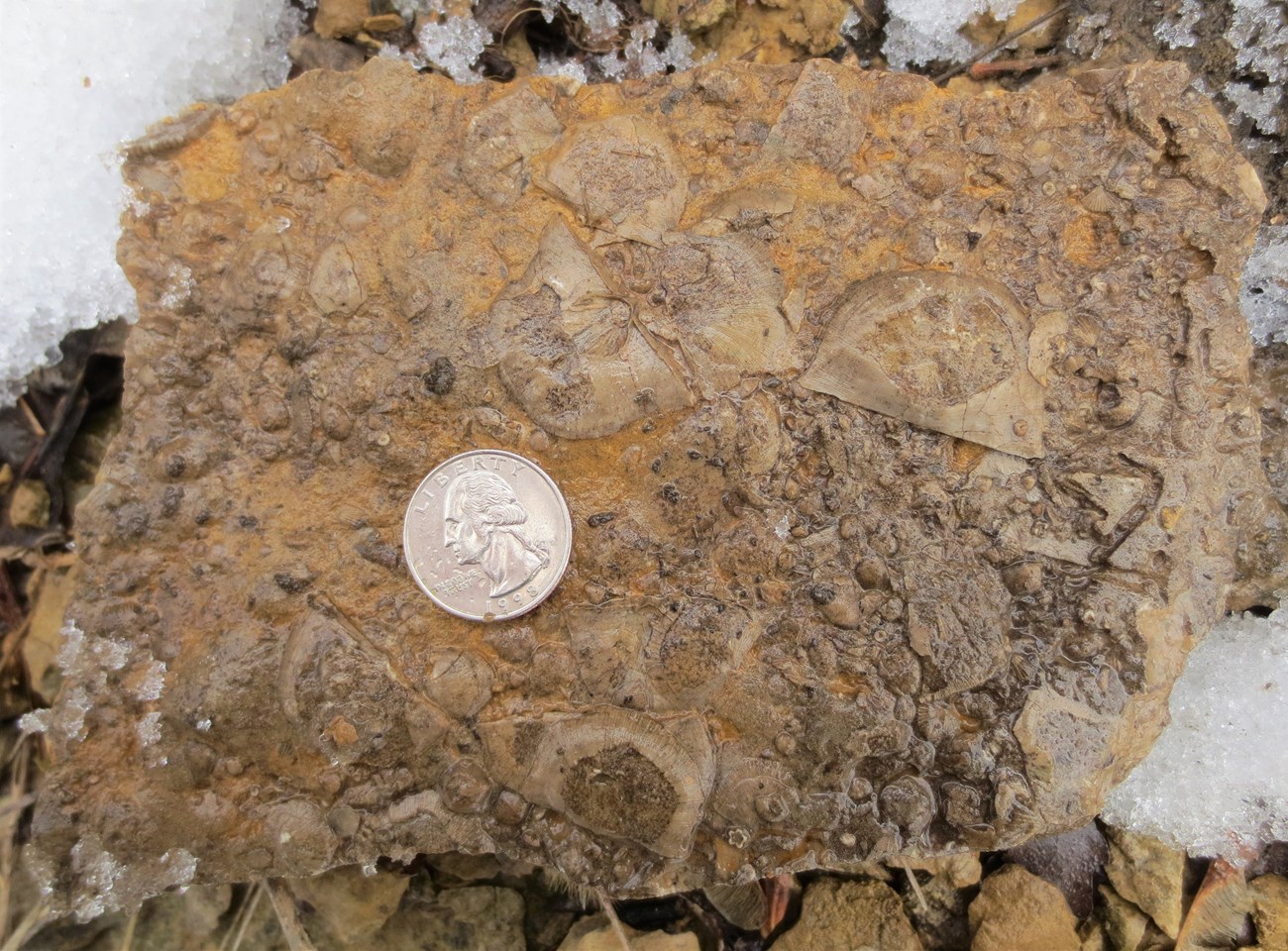 Introduction
The naming of the Ordovician Period is tangled with the Cambrian Period. Suffice it to say that a Welsh tribe—Ordovices—inspired the name of this geologic period. The Ordovician System rounded out the threefold division of early Paleozoic rocks (i.e., Cambrian, Ordovician, and Silurian), which are all named for Welsh tribes. Recognizing the Ordovician between the Cambrian and Silurian ended a 40-year controversy, eliminated an "overlapping system," and created a new interval of time in its own right.
Significant Ordovician events
Beginning in the Ordovician Period, a series of plate collisions resulted in Laurentia, Siberia, and Baltica becoming assembled into the continents of Laurussia by the Devonian and Laurasia by the Pennsylvanian (also see Cambrian Period). Meanwhile, the southern remains of Rodinia (i.e., Gondwana) rotated clockwise and moved northward to collide with Laurasia. The eventual result was the supercontinent Pangaea ("all land"), stretching from pole to pole by Permian time.

During the Ordovician, many new species replaced their Cambrian predecessors. In addition, primitive plants called lycophytes began to move onto land, which was barren until then. Later, in the Devonian, other types of plants colonized terrestrial habitats. Flowering plants, the most prolific type today, appeared even later, during the Cretaceous Period. Also, during the Late Ordovician, massive glaciers formed on Gondwana at the South Pole, causing shallow seas to drain and sea level to drop, which may be a factor in the period ending with a mass extinction that affected many marine communities.
Learn more about events in the Ordovician Period
Visit—Ordovician Parks
Every park contains some slice of geologic time. Below, we highlight selected parks associated with the Ordovician Period. This is not to say that a particular park has only rocks from the specified period. Rather, rocks in selected parks exemplify a certain event or preserve fossils or rocks from a certain geologic age.