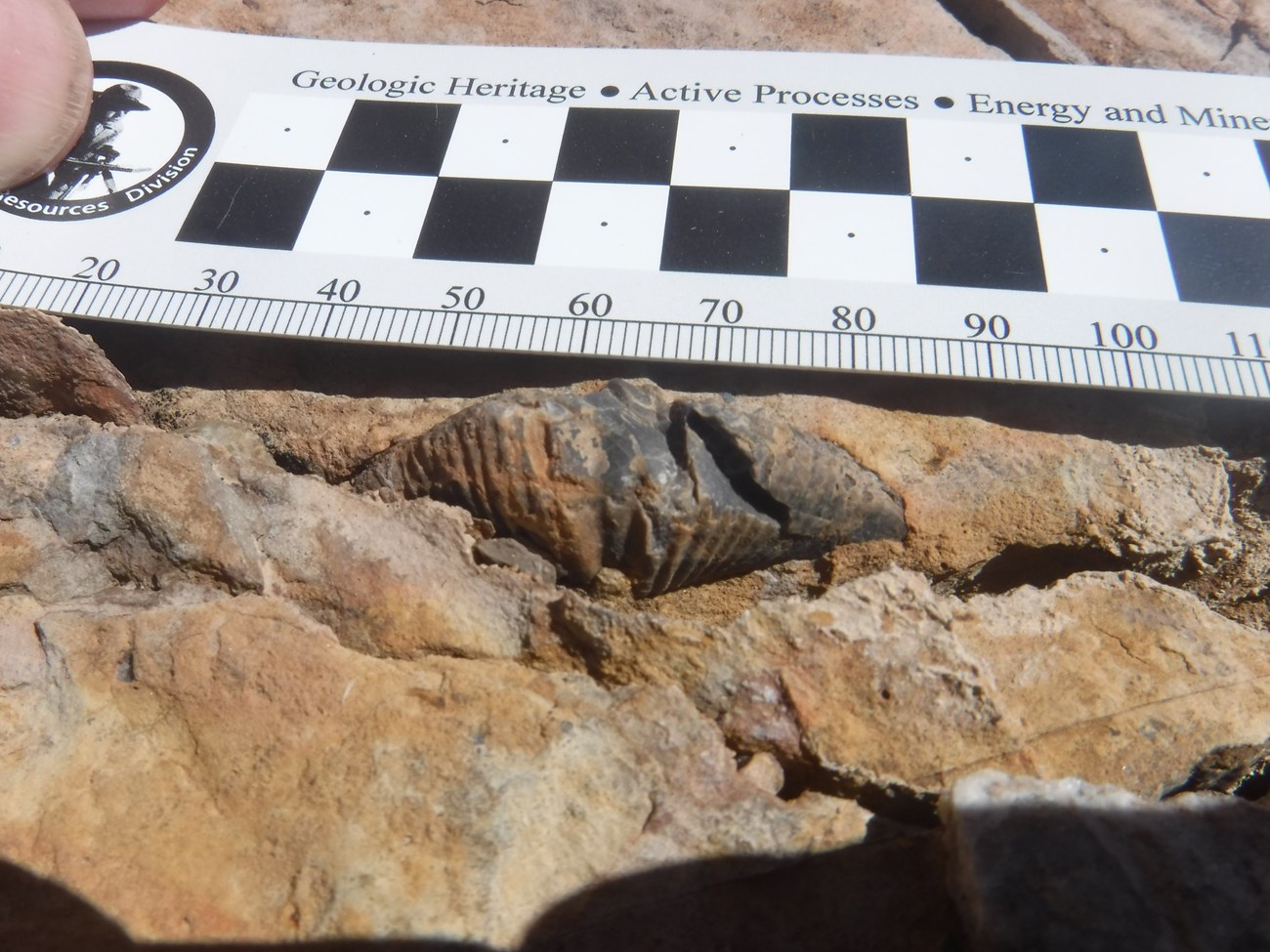 Introduction
Before their Cambrian/Silurian naming controversy, Adam Sedgwick and Roderick Impey Murchison jointly named the Devonian System for the rocks of Devonshire in southern England, having done the actual work prior to their misunderstanding. Actually Devonshire is a poor type area because the rocks are intensely deformed and the base of the system is not exposed. Nevertheless, the rocks are fossiliferous, and their distinctive faunas—intermediate between those of the Silurian and the Carboniferous—led to their identification as the Devonian. Murchison and Sedgwick showed that fossils could be used to recognize the Devonian System in the Rhineland in Germany, where this age of rocks is much better exposed and much more fossiliferous (Eicher 1976).
Significant Devonian events
Along with the Silurian, the Devonian Period is called the "Age of Fishes." However, plant, invertebrate, and other vertebrate lifeforms also experienced major changes in the Devonian. For instance, land plants began to show great diversification. Additionally, the first forests appeared, and the first seeds and soils developed, allowing plants to reproduce on dry land. The oldest fossils of insects and spiders date to this time. Early tetrapods, ancestors of land-dwelling vertebrates, first appeared during the Devonian. The Devonian ended with a mass extinction.
Learn more about events in the Devonian
Visit—Devonian Parks
Every park contains some slice of geologic time. Below, we highlight selected parks associated with the Devonian Period. This is not to say that a particular park has only rocks from the specified period. Rather, rocks in selected parks exemplify a certain event or preserve fossils or rocks from a certain geologic age.