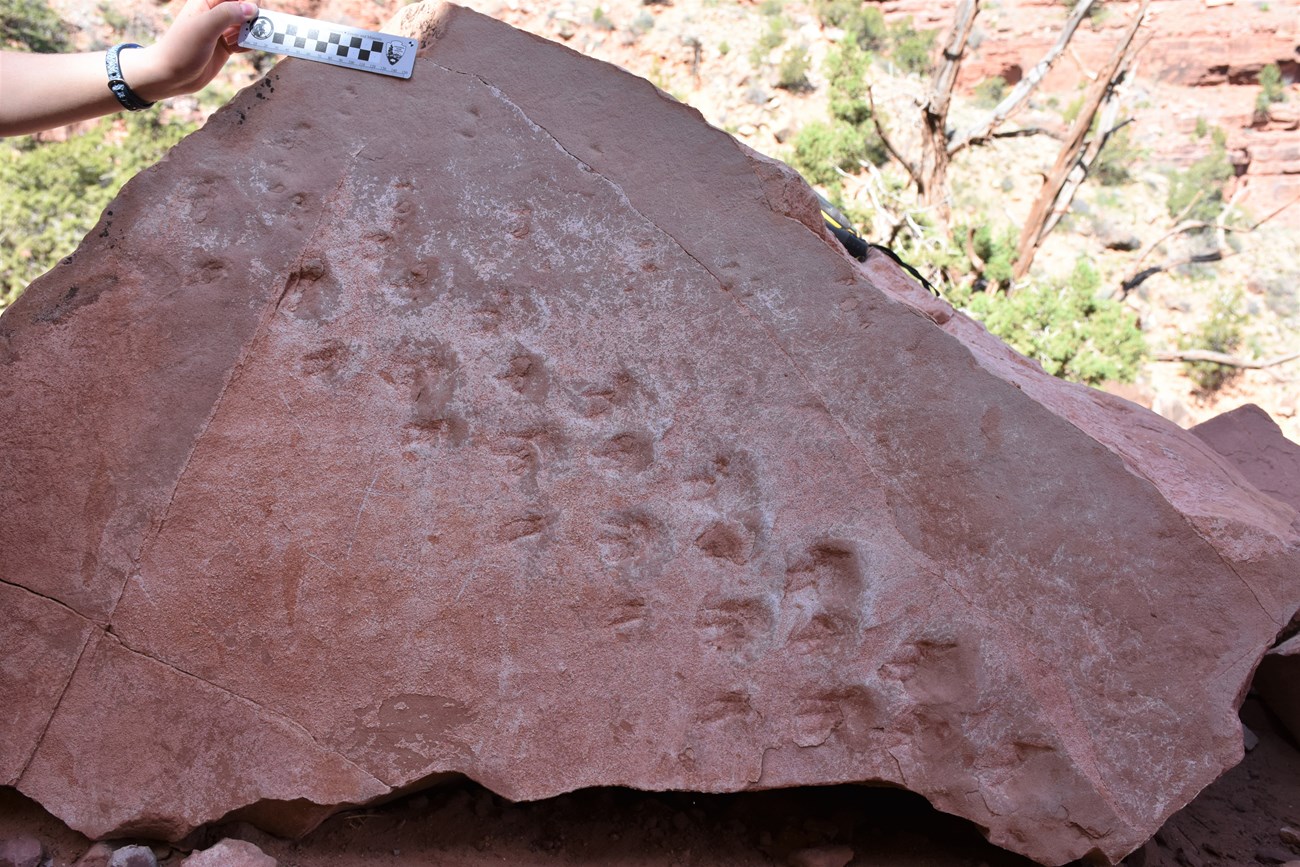 Introduction
The Pennsylvanian subperiod is named for the state of Pennsylvania. In 1891 Henry Shaler Williams coined the name for the younger strata of the Carboniferous Period that are well exposed in Pennsylvania. These rocks serve as a counterpart to the previous geologic period—the Mississippian. In North America, the Mississippian and Pennsylvanian periods are used instead of the Carboniferous Period, which covers that same time frame in other parts of the world.
Significant Pennsylvanian events
In general, the rocks of the Pennsylvanian subperiod can be distinguished from those of the older Mississippian by their terrestrial nature. In North America, seas covered parts of the continent during the Mississippian subperiod. As a result, most of the rocks found from Mississippian time are marine limestone. The uplift of the continent, which resulted in the Ancestral Rocky Mountains, caused transition to a more extensive terrestrial environment during the Pennsylvanian Period. Swamp forests and terrestrial habitats became more common and widespread. Therefore, Pennsylvanian strata contain more sandstone and shale (terrestrial) layers than Mississippian strata.

During the Pennsylvanian Period, adaptations occurred in animals and plants that allowed for reproduction on dry land. In the case of plants, the adaptation was the further evolution of the seed, which first appeared in the Devonian Period. In the case of animals, it was the amniotic egg—a key feature in the origin of reptiles. In both cases, these adaptations severed the ties to water, allowing for life-long terrestrial habitation.

The vast amount of plant material provided by extensive forests resulted in the later formation of coal, which characterizes the Pennsylvanian Period. Also characteristic of Pennsylvanian time was the diversification of amphibians and insects. For example, insects with non-folding wings appeared. Some of these insects grew to very large sizes; for example, some dragonflies had wingspans of up to 2.5 feet (0.8 m), and some cockroaches were a foot long. Millipedes, scorpions, and spiders also became significant inhabitants of the lush forests.
Learn more about events in the Pennsylvanian Period
Visit—Pennsylvanian Parks
Every park contains some slice of geologic time. Below, we highlight selected parks associated with the Pennsylvanian Period. This is not to say that a particular park has only rocks from the specified period. Rather, rocks in selected parks exemplify a certain event or preserve fossils or rocks from a certain geologic age.