Article
Top 10 Tips for Visiting Harpers Ferry National Historical Park
A little advance trip planning can ensure that your only surprises are happy ones. Check out our top 10 insider tips to #PlanLikeAParkRanger.

Are you visiting multiple national parks? View more Top 10 lists from fellow rangers to get the most out of your experiences.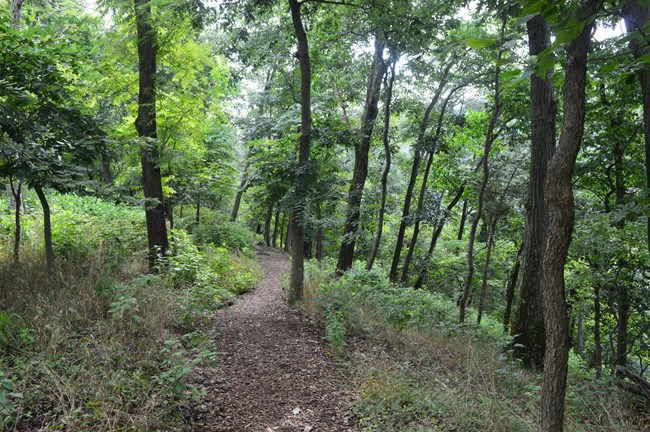 1. Know where to go
Parking in Harpers Ferry's Lower Town historic area is extremely limited and often fills up early, especially on weekends. If you plan to explore museums and exhibits or hike a trail that begins in Lower Town, we strongly recommend using the main parking lot at the park entrance station (171 Shoreline Drive, Harpers Ferry, WV 25425). From here, you can ride the park shuttle bus into Lower Town (included in park entrance fee). See our Parking page for more information.
Alternate option: you can hike the trail from the Visitor Center to Lower Town, enjoying the beautiful scenery and getting in a nice walk.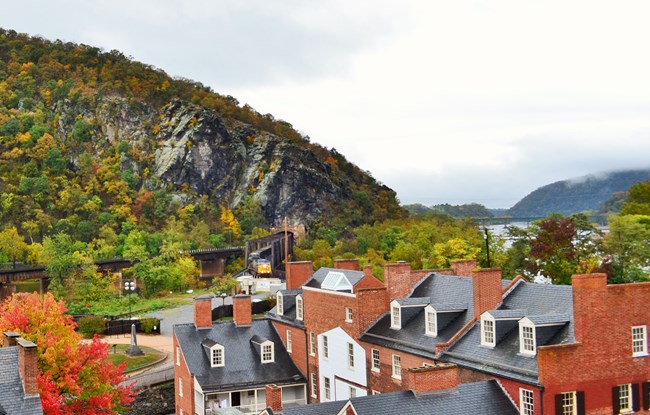 2. Pack your patience
Everyone wants to enjoy the amazing history and breathtaking scenery at Harpers Ferry, especially in the spring, summer, and fall. Expect crowding and have a back-up plan if the parking lot that you wanted to use is full or your preferred trail is packed. Maryland Heights is our most popular and frequently crowded trail--check out alternate trail options. Please keep in mind that, like lots of places you go this year, we may not be able to offer the past level of service as we continue to deal with the coronavirus pandemic.
3. Have a trash plan
Harpers Ferry is a Trash Free Park. If you bring it with you into the park, be sure to take it with you when you leave. This includes food waste and pet waste. For more information about the town of Harpers Ferry's trash policies, please visit their website.
Pro tip: Be sure to keep your dog on a leash!
Curious about other park rules? Check out the Laws & Policies page.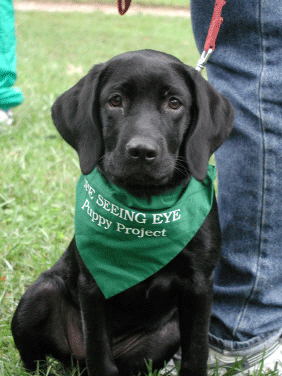 4. Ruffing it?
Bringing your four-legged friend to the park? Check out our Pets page to learn more about what you can do with your pet during your visit to the park.
Pro tip: learn how your pet can become a BARK ranger and how you can get involved as a park volunteer!
5. Get your Passport stamps
Hey, we completely understand the Passport stamp addiction. Visit the park Bookshop on Shenandoah Street in Lower Town to get your stamps. Learn more about what stamps are available, what to do if the Bookshop is closed, and the Passport stamp program.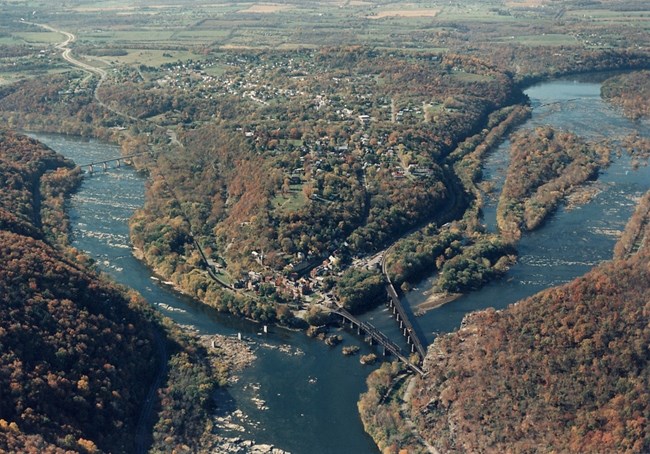 6. Come to the confluence
Explore the place where pivotal pieces of the American story mesh with the breathtaking natural beauty of the rolling Blue Ridge mountains and rushing waters of the Potomac and Shenandoah rivers. The park and the town of Harpers Ferry are much like these rivers: they flow into and out of one another. Some parts of Lower Town are park, while others are town. Check out a map of the park to get a more complete picture.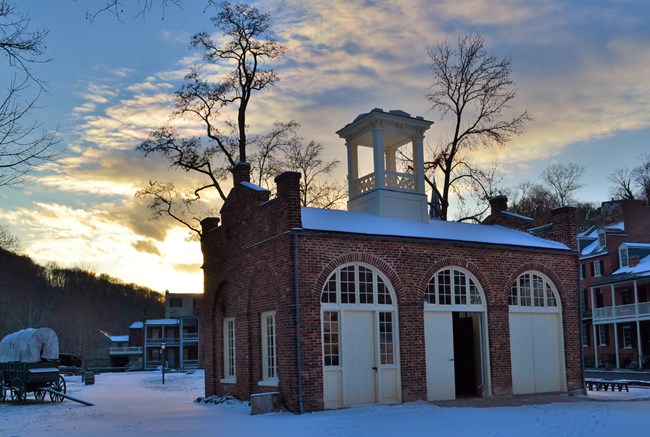 7. Check these sites off your bucket list
See the iconic John Brown Fort, where abolitionist John Brown and his raiders made their last stand. Stand at The Point, where the Shenandoah and Potomac rivers join together. Visit four national parks at once: walk across the Potomac River into Maryland, to the Chesapeake & Ohio Canal National Historical Park towpath—also a part of the Potomac Heritage National Scenic Trail--and hike on the Appalachian National Scenic Trail as it wends through Lower Town. Walk the campus of Storer College, for 25 years the only school in West Virginia where any person of color could get an education beyond the primary level. You can almost be in three states at once: the park spans sites in West Virginia, Virginia, and Maryland.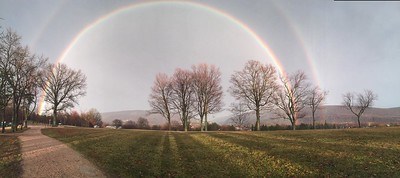 8. Travel off the beaten path
Don't stop with the bucket list sites! The park includes more than just Lower Town. Be sure to take the time to visit other parts of the park that loom large in American history, including Murphy Farm, Bolivar Heights, Schoolhouse Ridge, and Camp Hill.
Follow this one-day itinerary to experience Harpers Ferry's role in the movement from Civil War to the civil rights movement. This includes visits to the park's Civil War battlefields and the Storer College campus.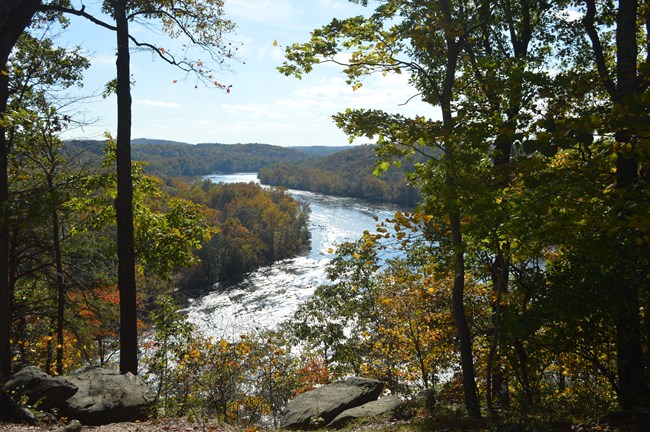 9. Take a hike!
Harpers Ferry has 22 miles of hiking trails of all types for all levels of experience. Visit our Hikes page to plan your trek.
10. Take only pictures, leave only footprints
We protect some amazing historical buildings and ruins--help us keep these resources intact. Many rare and unique ecosystems call the park home. Please stay on the trail to help us keep them safe. Check out how you can leave no trace.
Pro Tip: tag us on social media when you post those breathtaking photos: @HarpersFerryNPS or #HarpersFerryNPS.
Last updated: September 9, 2022