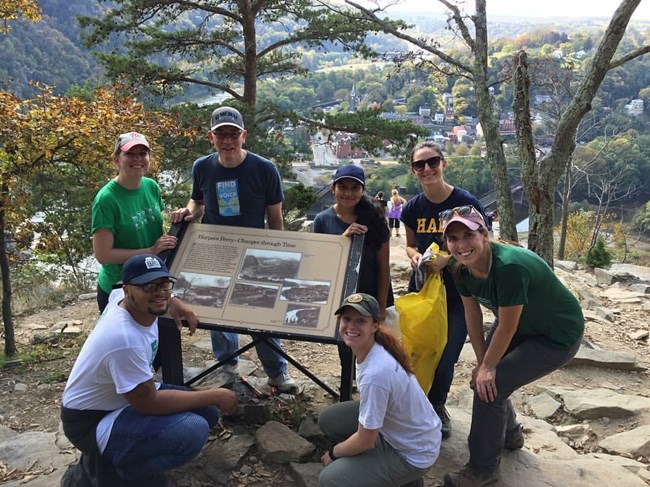 Volunteer Opportunities
Opportunities at Harpers Ferry National Historical Park are as diverse as the natural and cultural resources of the park. History buffs, amateur naturalists, re-enactors, artists, students, gardeners, and many more people have found a place to share their skills at Harpers Ferry. Groups and individuals are welcome! Learn new skills and apply what you already know. Play a vital role in almost all aspects of park operations by:
Providing information to visitors from all over the world.
Working in one of the best bookshops in the national park system.
Designing and conducting programs for school children.