Get Your Passport Stamps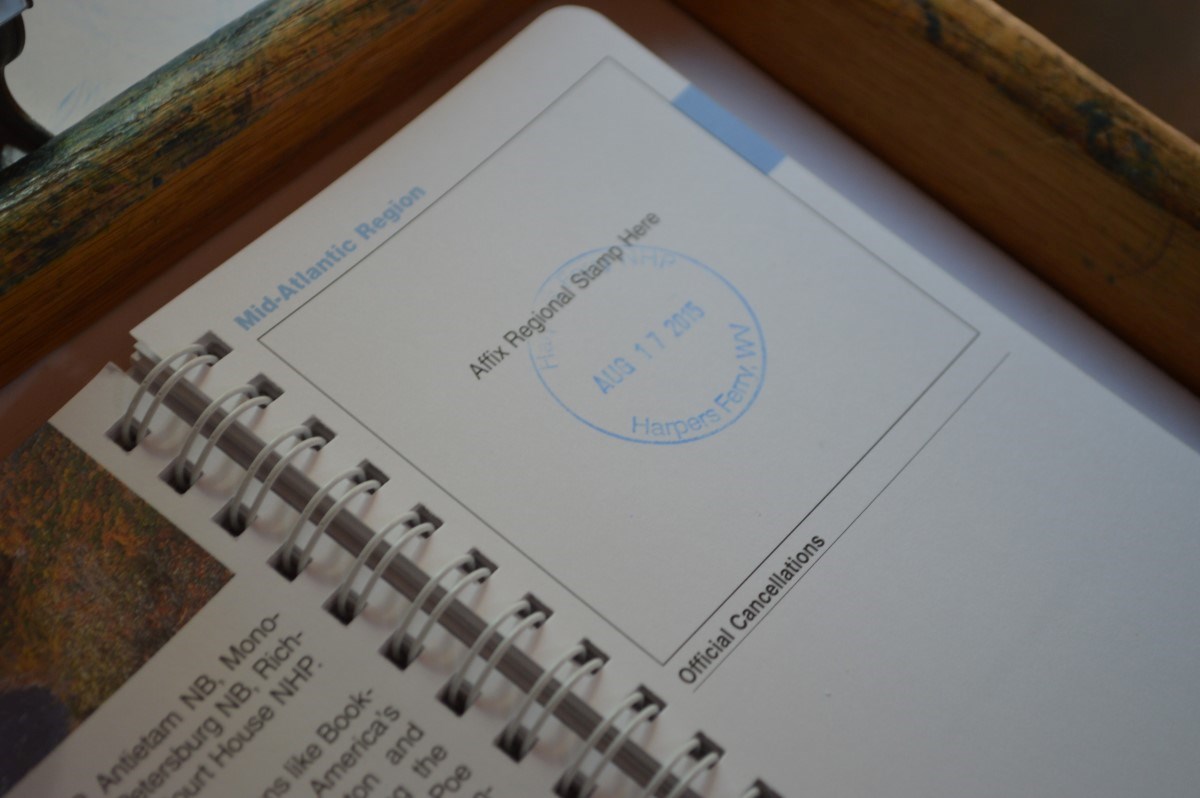 Where are the park Passport® stamps?
The park Passport stamps are available at the Bookshop in Lower Town. NOTE: The Harpers Ferry NHP Visitor Center is currently closed due to COVID-19. Stamps are only available at the Bookshop.
What stamps are available?
Harpers Ferry National Historical Park
Harpers Ferry National Historical Park 75th Anniversary
Harpers Ferry National Historical Park Junior Ranger
Appalachian National Scenic Trail
Chesapeake & Ohio Canal National Historical Park
Potomac Heritage National Scenic Trail
Underground Railroad
How can I get a stamp if the Passport stamp location is closed?
If stamp access is unavailable, please contact the park, and we can send you one or more stamps through the mail. Be sure to include the following information in your request:
Your name
Mailing address
Which Passport stamp cancellations you are requesting
Specific dates needed for each stamp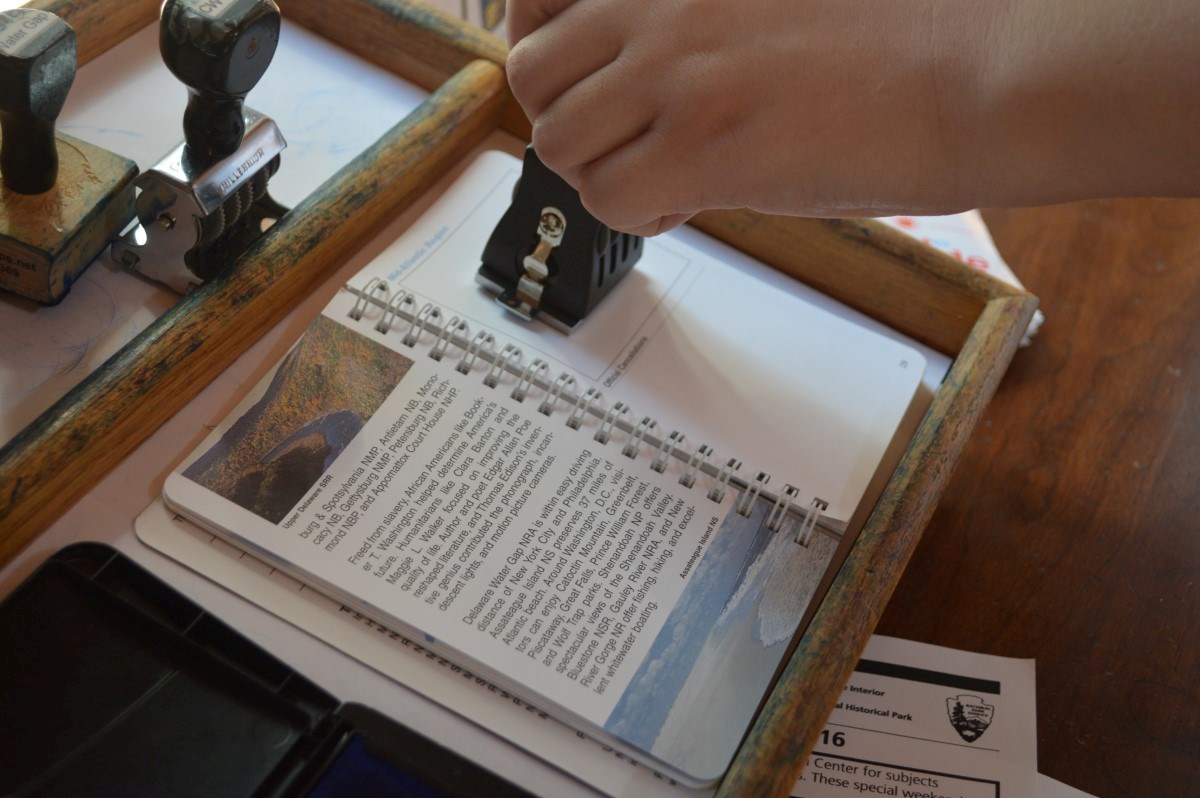 What are Passport stamps?
Passport stamps are a fun way to remember your visit to Harpers Ferry NHP and other national parks! Started in 1986 by park partner America's National Parks, the program allows visitors to "Put a stamp on every national park experience." In addition, it helps visitors "Take only pictures, leave only footprints" by providing a souvenir to take home.

Each national park site has at least one cancellation stamp. These stamps are circular with the name of the park, the city and state in which the park is located, and the date of your visit.

The country is divided into nine regions, and each region is assigned a specific color. Harpers Ferry NHP is in the Mid-Atlantic Region. Our park stamps use blue ink to match placement in the blue section of the official Passport book. Fun Fact: The color of the ink pad generally corresponds to the color of the region.
Do I have to have a Passport book to get a stamp?
NO!
You can stamp anything you'd like. People like to stamp:
Park brochures
Travel journals
Postcards
Scrapbooks
Books purchased in the park store
Junior Ranger books and certificates
If you've forgotten your Passport book, don't worry! You can stamp a spare sheet of paper or (if in stock) purchase a sticker sheet designed for the Passport books. Put your stamp in your Passport book when you get home.
Last updated: August 31, 2021