Trash Free Park
Harpers Ferry National Historical Park will join the Trash Free Parks program in 2019. Trash and recycling cans will be removed from the following areas:
Bolivar Heights
Information and Visitor centers
Lower Town
Parking Lots
Picnic Area
Trailheads
Please be prepared to dispose of your trash and recycling properly by carrying it out of the park when you leave.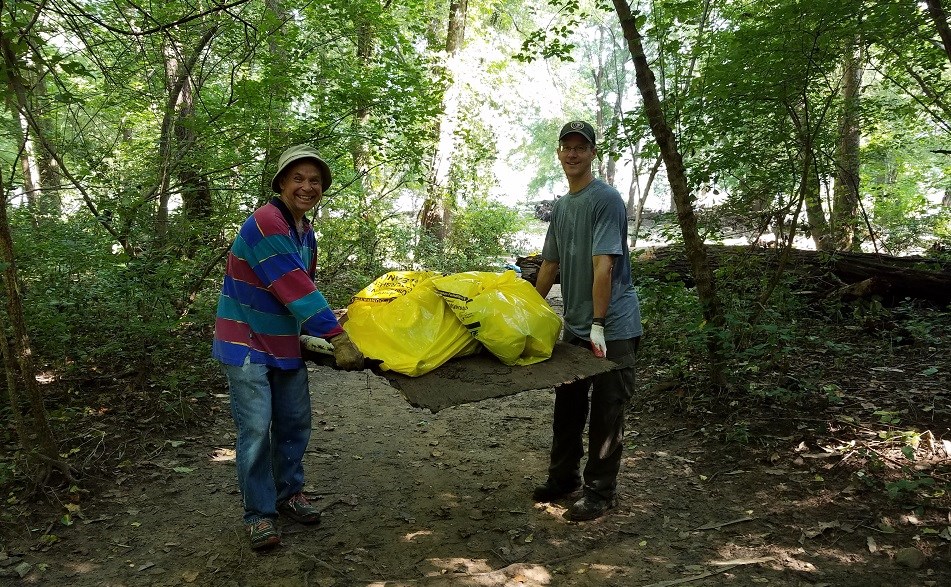 Benefits
A trash free program has many benefits, including:
Fostering a partnership between the visitors and the park by encouraging people to take an active role in maintaining a trash-free park.
Encouraging people to adopt a carry in, carry out Leave No Trace principle.
Encouraging people to reduce, reuse, and recycle.
Reducing odors and pests in the park.
Increasing visitor safety by reducing the number of stinging insects, rodents, and other wildlife in Lower Town, the picnic area, battlefields, and parking areas.
Reducing the amount of litter in the park.
Establishing a commitment towards park sustainability and responsible park use that will carry on to future generations.
Park hours and funds spent on trash collection can be applied to other projects and improvements within the park. These projects include facility and grounds maintenance and resource preservation.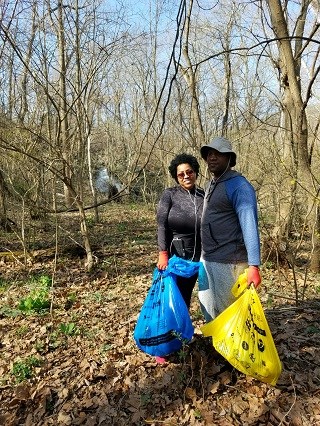 How to Support this Effort
Ideas for Cutting Down on Waste
Reduce
Buy durable, reusable picnic plates, cups, water bottles, and silverware. This eliminates plastic waste and saves money.
Repair instead of replace equipment such as chairs and sports equipment.
Order your ice cream in an edible cone instead of a disposable cup.
When ordering a drink to go, ask the restaurant or cafe to put it in your reusable container.
Only take what you need and will use - extra napkins, straws, condiment packages, and other small items add up quickly when you have to carry them out!
Reuse
Bring reusable tablecloths and cloth napkins.
Use reusable plates, cups, water bottles, and silverware.
Bring beverages in reusable containers. A free water refilling station is available at the visitor center. Drinking fountains are located at the visitor center and in Lower Town. When ordering a drink to go, ask the restaurant or cafe to put it in your reusable container.
Recycle
Separate recyclables from the rest of the trash and recycle them at home.
Ask your local collection service about what items you can include in your home recycling bin.
Purchase products that are made from and packaged in recycled materials.
Start a compost heap or worm bin at home.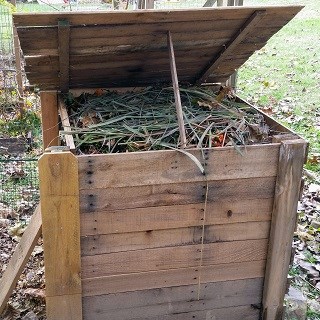 More Information
Leave No Trace - official website for the Leave No Trace stewardship program.
The Environmental Protection Agency's website with information and tips on how you can reduce, reuse, and recycle.
The National Park Service's Green Parks Plan.
Last updated: March 20, 2019