Backpacking Information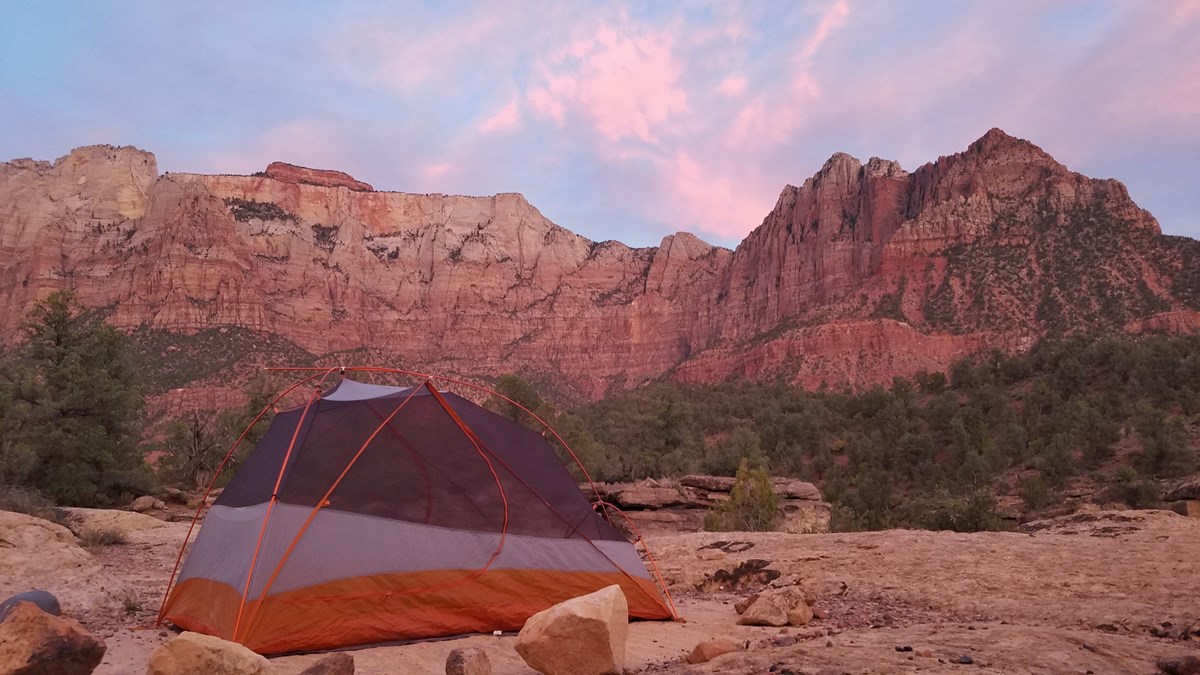 The Zion Wilderness is a world-renowned destination that offers opportunities for solitude and adventure. With over 90 miles of trails, dozens of designated backpacking sites, multiple at-large camping areas, and 124,406 acres of designated wilderness, Zion National Park offers a variety of unique backpacking opportunities.
All backpacking trips into the wilderness require advanced preparation. When planning ahead and preparing for your trip, consider your interests, time, and the ability level of your group. There is no "one best trail." Use the Wilderness Guide, Wilderness Map, trail and campsite descriptions, and topographic maps to plan your wilderness experience. Come up with a backup plan in case your first choice isn't possible.
Wilderness permits are required for all overnight backpacking trips.
How to Obtain a Backpacking Permit
Due to the COVID-19 pandemic, Wilderness permits are temporarily limited and being issued online only. Please visit the Online Wilderness Permits to see what permitted areas and activities are currently open, and to see what the current operations are for obtaining permits.
Traveling to and From the Trailheads
There are many trailheads in the park and some groups may elect to hike from one trailhead to another. The wilderness transportation page will help alleviate any logistical transportation questions you may have.
Last updated: October 19, 2020