Operating Hours & Seasons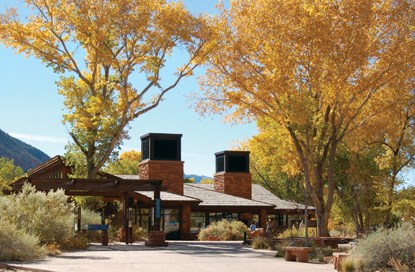 The park is open every day of the year.

2021 Facilities Hours
Updated January 17, 2021
Zion Canyon Visitor Center
(Outside Information Desk)
8 am - 4 pm (through winter)
Park Store
8 am - 5 pm (through winter)
Zion Canyon Wilderness Desk
(Outside North Guest Window)
8am - 10:00am & 3:00pm - 4:30pm
(through winter)
Zion Human History Museum
Closed
Zion Nature Center
Closed
Kolob Canyons Visitor Center
8 am - 4:30 pm

The Zion Canyon Shuttle will resume limited operations from December 24, 2020 through January 2, 2021. Advanced tickets are required.

Watchman Campground is open - reservations required.
South Campground is closed.

Zion Lodge is open with limited services.


Last updated: January 17, 2021