Operating Hours & Seasons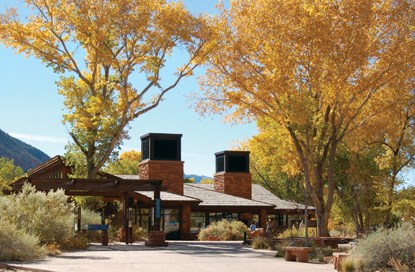 Shuttles began limited operatons on July 1, 2020. Advanced tickets required. More

Hours subject to change and could be temporarily closed. Maps and information are posted outside the visitor center.

2020 Facilities Hours
Starting July 1, 2020
Zion Canyon Visitor Center
(outside Information Desk)
8 am - 8 pm
Park Store
8 am - 8 pm
Zion Canyon Wilderness Desk
Closed
Zion Human History Museum
Closed
Zion Nature Center
Closed
Kolob Canyons Visitor Center
Closed

The Zion Canyon Shuttle resumed limited operations on July 1, 2020. Advanced tickets are required More.

Watchman Campground is open by reservation. South Campground is temporarily closed. More.

Zion Lodge is open with limited services. More


Last updated: July 1, 2020