Contact Us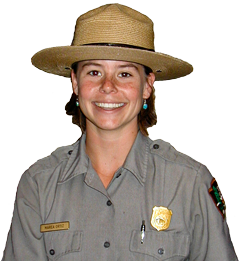 Before contacting us...
Have you searched the website to find what you're looking for? You can probably find the answer to your question more quickly than waiting for a reply. Some of our most common questions involve:
Have questions about visiting in 2021?
Do I need a reservation to visit? (Yes, beginning May 21. You do not need a reservation to visit Yosemite before May 21.)
How do I get a reservation? (There are a few different ways to get a reservation)

How long is my reservation valid? (3 days)
You can find the answers to these and many other questions on our FAQ.
Is Yosemite open?
Yes! Despite closure of California national forests, Yosemite National Park remains open. There are no plans to close Yosemite National Park.
Email
Phone
General questions: 209/372-0200 (then dial 3 then 5). Open 9 am to 4:30 pm Pacific time (closed for lunch). If you're returned to the main menu, it means the ranger is already on the line (try again).
If you have wilderness questions (e.g., hiking Half Dome, backpacking), you can call 209/372-0826, Monday through Friday (9 am to noon and 1 to 4:30 pm) to speak to a wilderness ranger. This phone is in service from March through September.
Mail
Public Information Office
PO Box 577
Yosemite, CA 95389
Looking for a physical address? Please note that GPS units do not always provide accurate directions to or within Yosemite. Yosemite covers 1,200 square miles and does not have a single address. We do not recommend using GPS units for directions in and around Yosemite.
Customer Service
The National Park Service is committed to providing high-quality customer service. We welcome your
comments and suggestions
.


Last updated: August 31, 2021