How to Make a Campground Reservation
1. Search for Yosemite National Park.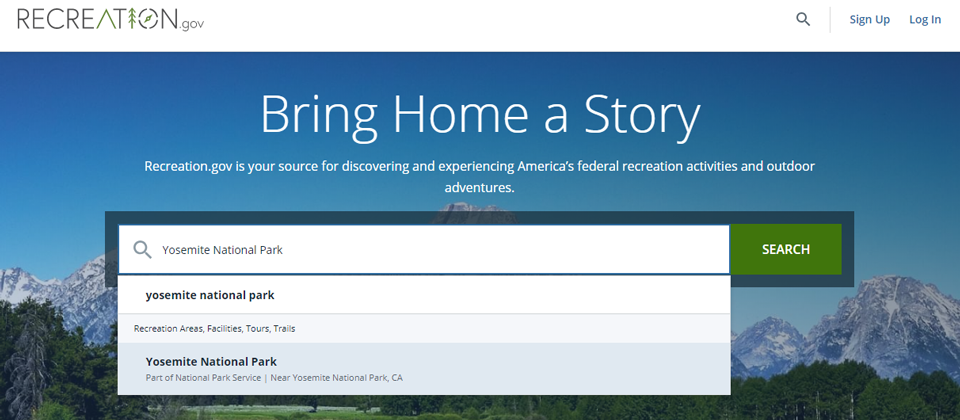 ---
2. Enter the dates you want to camp.
If you're having difficulty finding space, consider looking for a reservation for fewer nights.

---
3. Click on "filters" so you can improve search results.

---
4. Enter "group size" and check "reservable online."
Most Yosemite campsites have a size limit of six people. If your group is larger, you can stil enter six (or leave this blank), but you will need more than one campsite. If you enter a group size of more than six, the search results will only include double and group campsites.

---
5. Select "camping" to limit your search to campground reservations.

---
6. Select the type(s) of equipment you have.
Both RVs and tents are allowed in standard campsites. Tent sites don't have space for RVs; RV sites don't have space for tents.

---
7. If you have an RV or trailer, enter vehicle length.
The search results will be correct for RVs, but will usually be incorrect for trailers. Please check the campsite description for site(s) you're interested in to see the maximum trailer length.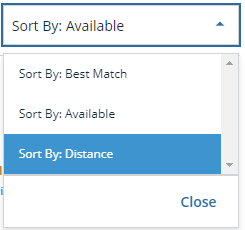 8. Sort by distance so Yosemite National Park campsites show up.
Search results will include campgrounds far from Yosemite, so be sure to choose a campground in or near Yosemite National Park.
Still Having Trouble Finding a Reservation?
Another approach is to try to get different campsites each night (rather than one campsite for your entire stay). To do this, change the arrival date to your first desired night and the departure date to the next day. With this method, you can search campgrounds in and near Yosemite all at once. Once you've chosen a specific campground, click on the date range availability choice (see below) to see if some of your nights are available. If you don't find availability using these methods, it's worth checking back as often as possible: cancellations will appear on the website immediately.
Last updated: March 22, 2023