Tioga and Glacier Point Roads Plowing Update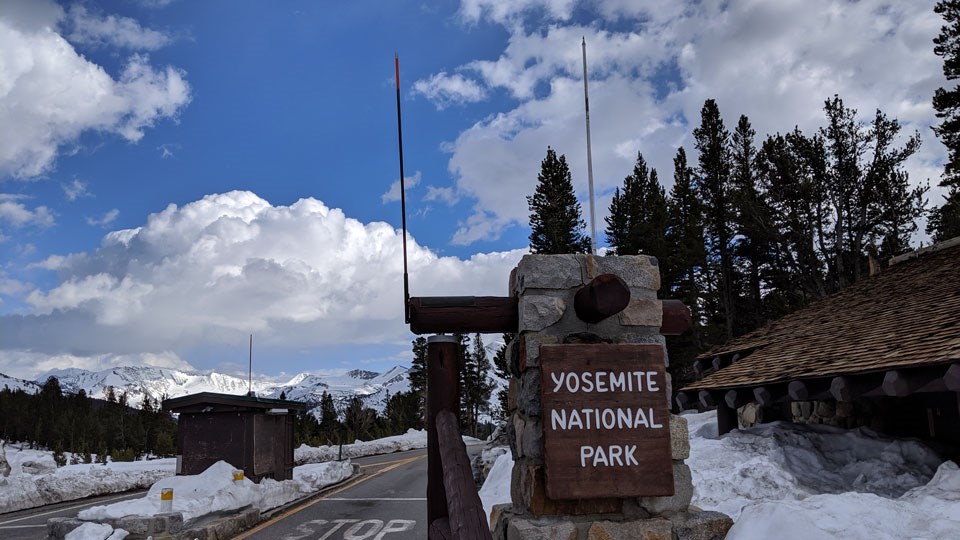 Tioga Road
Tioga Road has been cleared of snow, but routine spring opening operations are continuing. This includes road repairs, removal of trees in danger of falling on the road, and utility system setup and repairs.
Glacier Point Road
Glacier Point Road will open on Friday, June 5 to those with wilderness or Half Dome permits.
Glacier Point Road will be closed to all traffic in 2021 to rehabilitate and improve the road. The only access to Glacier Point will be via the Four Mile, Panorama, and Pohono Trails, all of which are strenuous hikes.
Answers to Frequently Asked Questions:
Why does it take so long to open the roads?

Even after plowing has been completed, trash collection, functioning restrooms, and adequate staffing must be in place to prevent harm to park resources.

Additionally, these are common causes for slow progress on the Tioga Road:
Road repairs, ditching, and brushing operations must occur once snow has melted back enough. The roads may also remain very icy even after they're plowed.
Avalanche zones (26 potential areas). The Olmsted Point avalanche zone requires careful work, including application of charcoal over the snow to help with melting and blasting the snow slab to make it safer for personnel.
Heavy snow pack slows the whole operation.
Trees that have fallen across the road and been buried in the snow can cause substantial damage to equipment and result in a stop to all operations until they're cleared.
Rockfalls buried by the snow can cause substantial damage to the equipment and result in a stop to all operations.
Snow storms during the opening require a stop to Tioga Road operations in order to plow and sand park roads that are open.
Will I be able to ride a bicycle on the Tioga or Glacier Point Roads before they open to cars?
In some years, these roads may be open during limited periods to bicycles prior to opening to cars. Any updates regarding pre-opening access on these roads will appear on this webpage. Unless otherwise posted here, both roads are closed to cyclists if they are closed to vehicles.
Every spring, both visitors and locals look forward to the opening of the Tioga Road, a high-elevation pass that crosses Yosemite National Park. Get a glimpse of what it takes to clear snow and ice from a section of the highway known for dangerous avalanches.

Duration:

3 minutes, 35 seconds
Last updated: June 2, 2020