Current Conditions

Road Status
Call 209/372-0200 (press 1 then 1) for the most up-to-date conditions (the information below only reflects planned or long-term closures)
Wawona Road

Continuation of Highway 41 from Fresno

Reservation required to drive into the park

Expect delays from 7 am to 6 pm, Monday–Friday

Open

Tioga Road

Continuation of Highway 120 through the park

Reservation required to drive into or through the park

Open

El Portal Road

Continuation of Highway 140 from Merced

Reservation required to drive into the park

Open

Glacier Point Road

Reservation required to drive into the park

Open

Big Oak Flat Road

Continuation of Highway 120 from Manteca

Reservation required to drive into the park

Open

Mariposa Grove Road

When open (typically, spring–fall), road is open only to vehicles displaying disability placards. All others must cycle or hike to the grove from Mariposa Grove Welcome Center (near South Entrance).

Reservation required to drive into the park

Open

Hetch Hetchy Road

Open 8 am to 5 pm

Open
Yosemite Valley:

Closed: Camp 4, Lower Pines, and North Pines

Open: Reservations required: Upper Pines.
First-come, first-served: None.

Outside Yosemite Valley:

Open: Reservations required: None
First-come, first served: None.

Closed: Hodgdon Meadow, Wawona, Bridalveil Creek, Crane Flat, Tamarack Flat, White Wolf, Yosemite Creek, Porcupine Flat, and Tuolumne Meadows
Check today's campground availability by calling 209/372-0266.
View estimated opening and closing dates in 2020 for all campgrounds.
Reservations are available up to five months in advance and are strongly recommended. If you don't have a reservation, get details about camping without a reservation.
Visit Yosemite Hospitality's website for lodging information (including information about Housekeeping Camp and High Sierra Camps). Reservations are available and recommended up to 366 days in advance.
Trails in Yosemite may be closed when there are hidden hazards or when they are impassable due to rock fall, snow, ice, or fire. Open trails aren't necessarily free of hazards--by entering the wilderness, you assume responsibility for your safety and must use good judgment. Trails not listed below are open, but may be snowy and very difficult to find from about November through May/June (and may have other hazards).
Descending the Mist Trail steps from the top of Vernal Fall is prohibited from 9 am to 4 pm. To return to the trailhead, continue hiking uphill to Clark Point (500 feet additional elevation gain), then down the John Muir Trail. The trail from the top of Vernal Fall to Clark Point is a steep uphill climb and has no shade.
The trail to Bridalveil Fall is closed due to the Bridalveil Fall Rehabilitation Project.
The Half Dome cables are up for the season..A permit is required to hike to the top of Half Dome when the cables are up.
Due to bear activity along the Snow Creek Trail and the potential for bear/human interactions the area to the south and east of the footbridge is closed to overnight camping and unattended food (even if stored properly). The National Park Service will continue to monitor the bears' activity and will re-open the area to camping as soon as possible. The trails and areas are open to day hiking.

No other trails are closed.
Climbing closures are in effect on several routes each year from March 1 through July 15 to protect peregrine falcons.
More Information Sources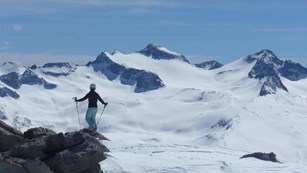 Tuolumne Meadows Winter Conditions
Weekly updates from the Tuolumne Meadows winter rangers (approx. December through April).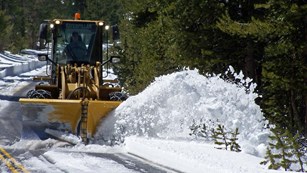 Tioga & Glacier Point Roads Plowing
Plowing updates from the Tioga and Glacier Point Roads.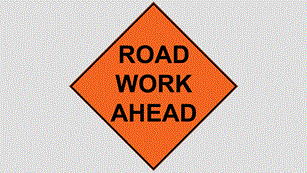 Road Work
Current information about road work in Yosemite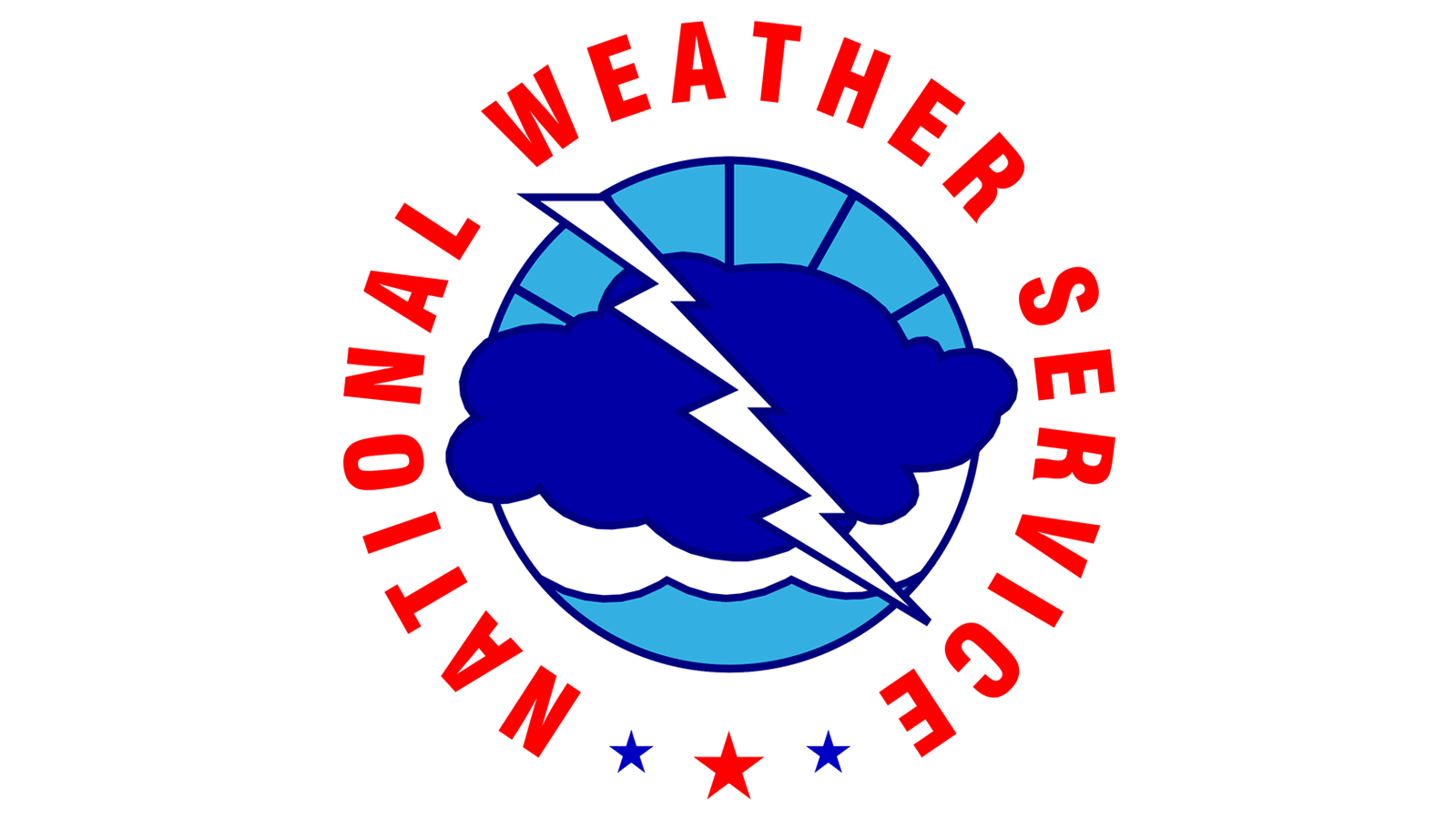 Weather Forecasts
National Weather Service forecasts for Yosemite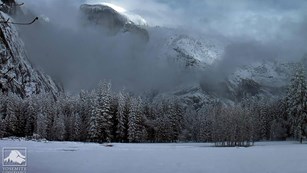 Webcams
View webcams in Yosemite National Park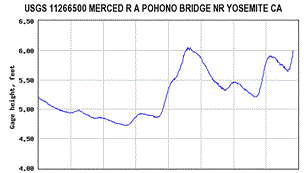 How High is the River?
View streamflow data for the Merced River in Yosemite Valley


Last updated: August 9, 2020