Operating Hours & Seasons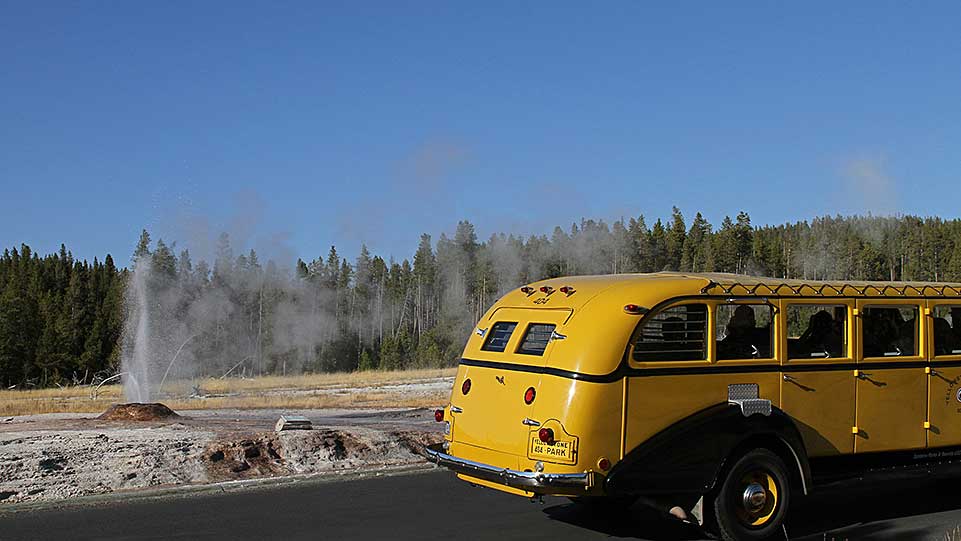 Yellowstone is always open but it's a little complicated so read on.
The road between the north and northeast entrances is open to automobiles year-round. This road provides access to Mammoth Hot Springs, the park's wildlife-rich northern range (including Lamar Valley), and activities like cross-country skiing, hiking, camping, fishing, and wildlife-watching. Other park roads are open during summer, but have closures and travel restrictions during the shoulder seasons and winter. Please see the following pages for more information:
What Season is Best?
Choosing which season to visit Yellowstone depends on what you're looking for, so be sure to check out our list of seasonal highlights. Plan your visit in advance and make sure to consider how Things to Do and Places to Go vary depending on the time of year.

Winter, Spring, Summer, or Fall each of these seasons has much to offer a Yellowstone visitor. To avoid surprises when you arrive watch this video to learn a little about visiting in each season.

Duration:

3 minutes, 6 seconds