Partnerships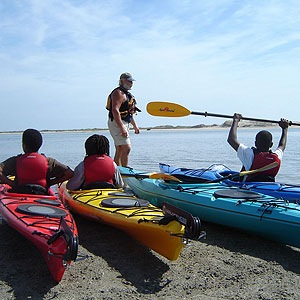 The Natural Resource Stewardship & Science (NRSS) partnership program creates new relationships and sustains ongoing partnerships that increase the level of care given to preserve our natural heritage in national parks.
Why Partnerships?
The NRSS relies on partners to help carry out the important natural resource work that healthy parks depend on. We could not accomplish many of our most-needed programs and projects without the support of our many friends.
"The National Park Service recognizes that its most effective results come from engaging and collaborating with others, expanding awareness and understanding, discovering mutual goals, attracting resources and support, and building relationships, trust, and commitment to participation in collective efforts that extend the reach of all." —Making Friends Handbook, National Park Service
Our Partners
National Geographic: Our relationship with National Geographic goes back to the inception of the National Park Service.
BioBlitz: To celebrate the National Park Service centennial, the National Park Service, in partnership with National Geographic, held 24-hour events called BioBlitzes. Scientists, volunteers, and community members join forces to find, identify, and learn about as many local plant and animal species as possible.
Nature Fund for National Parks:
In 2014 the National Park Service, Natural Resource Stewardship and Science Directorate signed a partnership agreement with the Nature Fund for National Parks. The Nature Fund is one of the newest friends groups for the national parks. The mission of the friends group is to support vital science, research, and stewardship projects and programs that help to ensure that the natural resources of the National Park System remain unimpaired for future generations. To learn more and volunteer, visit the Nature Fund for National Parks website.
Our Partners: NRSS also partners with many local, state, and federal agencies helping to facilitate on-going dialogue and cooperation. These partners include U.S. Department of Agriculture, U.S. Forest Service, Bureau of Land Management, U.S. Fish and Wildlife Service, Environmental Protection Agency, and U.S Geologic Survey.
Last updated: May 24, 2019