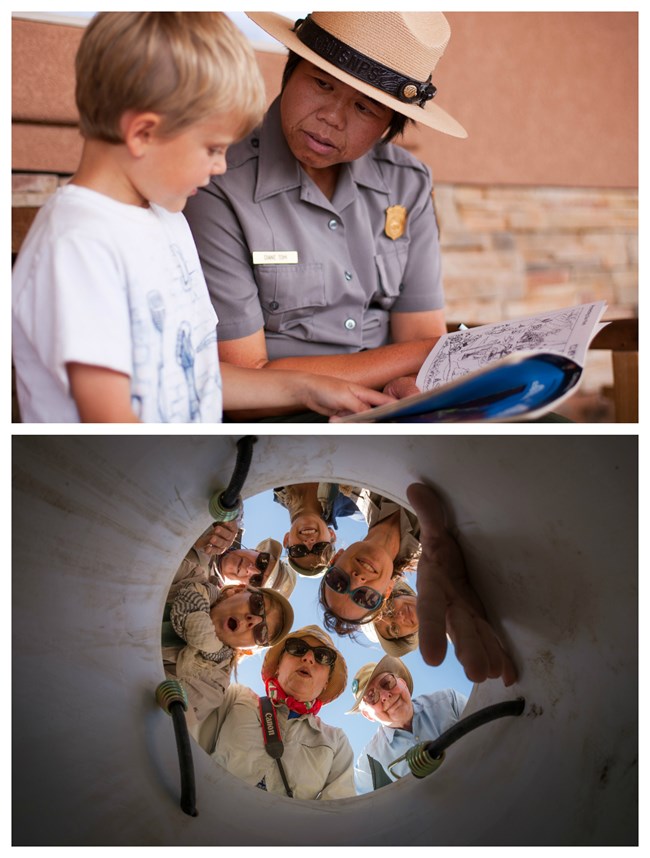 Experience Your America by joining the National Park Service!
The National Park Service preserves the natural and cultural resources and values of the National Park System for the enjoyment, education, and inspiration of this and future generations. You can make a difference by bringing your unique experience, background, and perspective to our work.
" We are committed to promoting a workforce where the viewpoints and talents of every employee are valued, welcomed and appreciated."

— former NPS Director Jon Jarvis
Opportunities for All
We offer opportunities to work in more than 400 national parks and offices—from Maine to Guam, the Virgin Islands to Alaska, and anyplace in between. We partner with communities across the country to preserve their history and create places for outdoor fun.
There are many different ways you can become involved. Are you looking for a full-time, permanent job? We've got those. Or maybe you'd prefer to work in parks for a few months as a seasonal ranger? We've got some of those, too. (See USAJOBs for listings of both permanent and seasonal jobs.) Are you a student looking for a meaningful internship or someone with some extra time who'd like to volunteer? You can find internship and volunteer opportunities to suit your needs and interests. Come work with us—in an "office" like no other.
Learn more about the Land Management Workforce Flexibility Act, which allows qualified individuals serving under time-limited appointments in a land management agency to compete for permanent positions in the competitive service.
Want to learn what it's like to work for the National Park Service? Check out employee profiles for a glimpse at some of the career possibilities.