News Release
Yellowstone's Chittenden Road, Chittenden trailhead parking area, and trail to Mount Washburn to close in August for improvements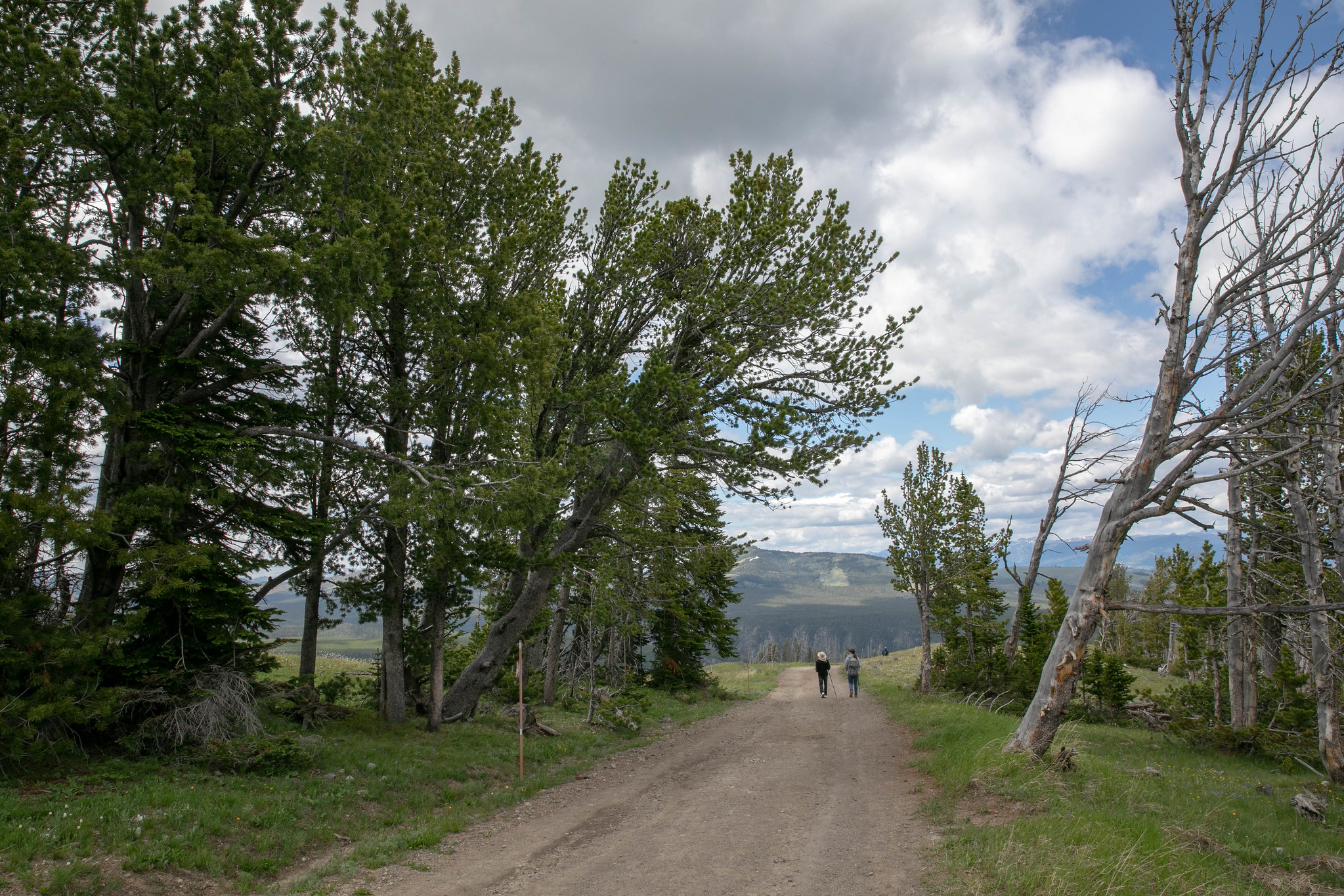 News Release Date:
July 31, 2019
Contact: Morgan Warthin, (307) 344-2015
The Chittenden Road and trailhead parking area, and the Mount Washburn Trail via the Chittenden Road will close August 6-8, 2019. See map for details. 
A reminder. As previously announced on June 5, 2019, the Mount Washburn Trail and trailhead parking lot at Dunraven Pass will close August 6-27 for improvements.
Due to the upcoming closures, please take note and plan accordingly. 

August 6-8, the summit of Mount Washburn will be inaccessible. 
August 9-27, the summit of Mount Washburn will be accessible only via the Chittenden trailhead parking area. 

Located north of Canyon Junction, these closures are necessary for public safety and to stage material (44,000 lbs of log pilings and concrete, four dump truck loads of cold mix asphalt and three dump truck loads of weed-free gravel) in support of the following improvements:

replacement of a deteriorated multi-tiered log crib that structurally supports the Mount Washburn Trail
repair of the unpaved Chittenden Road and resurfacing of the historic Mount Washburn Fire Lookout parking area

Yellowstone has more than 900 miles of hiking trails. In lieu of Mount Washburn, consider hiking Bunsen Peak near Mammoth Hot Springs, Purple Mountain north of Madison Junction, or Avalanche Peak along the East Entrance Road.
Find updated trail information on the Backcountry Situation Report and at visitor centers.
Last updated: July 31, 2019