News Release
Mount Washburn Trail and trailhead parking lot at Dunraven Pass in Yellowstone to close in August for improvements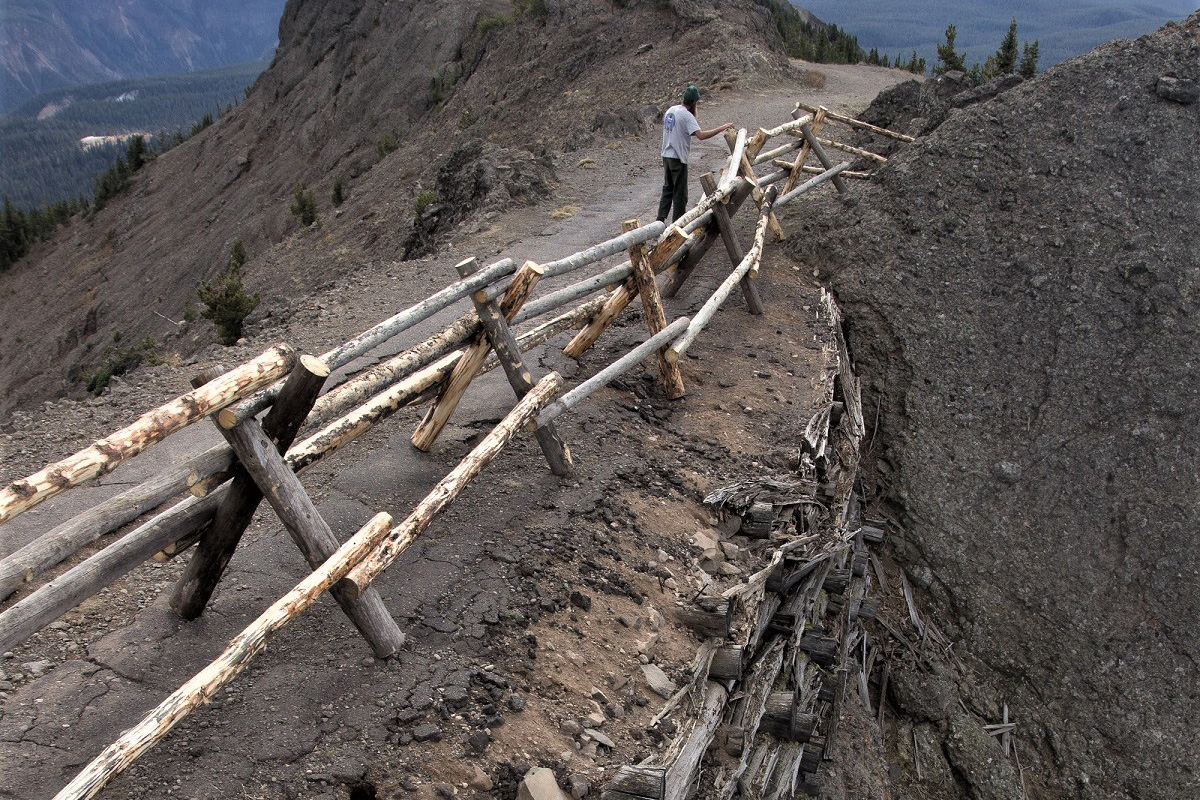 News Release Date:
June 5, 2019
Contact: Morgan Warthin, (307) 344-2015
The Mount Washburn Trail and trailhead parking lot at Dunraven Pass will close for improvements August 6-27, 2019.
The trail and trailhead parking lot is located 4.5 miles north of Canyon Junction.
The closure is necessary for public safety and will include the replacement of a deteriorated multi-tiered log crib that structurally supports the trail. Find a photo of the unsafe crib on Flickr.  
To replace the crib wall, trail crew will use cable rigging and fall protection systems affixed to fabricated anchorages constructed into the trail. A helicopter will deliver log pilings to the work site.
Please plan accordingly. 
The Mount Washburn Trail from Chittenden Road will remain open.
Find updated trail status on the Backcountry Situation Report and at visitor centers. 
Last updated: June 5, 2019