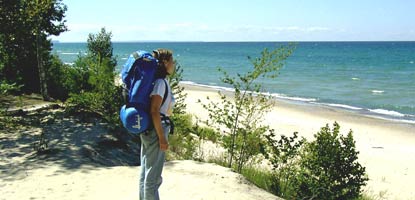 Notice:
We are no longer taking reservations by mail or fax.
Beginning in 2017,
backcountry permits will only be available online via www.recreation.gov. Online reservations can be made beginning Tuesday, March 28, 2017 at 10 am.
The key to a successful trip is careful planning and preparation. Please read the Backcountry Planner carefully for details on permits and the backcountry. When planning your itinerary, keep in mind the time of year, terrain, weather, and the physical condition of everyone in your party. Remember you can only travel as fast as the slowest person in your group.
Backcountry Trip Planner - 17 page pdf filled with important backcountry information