Basic Information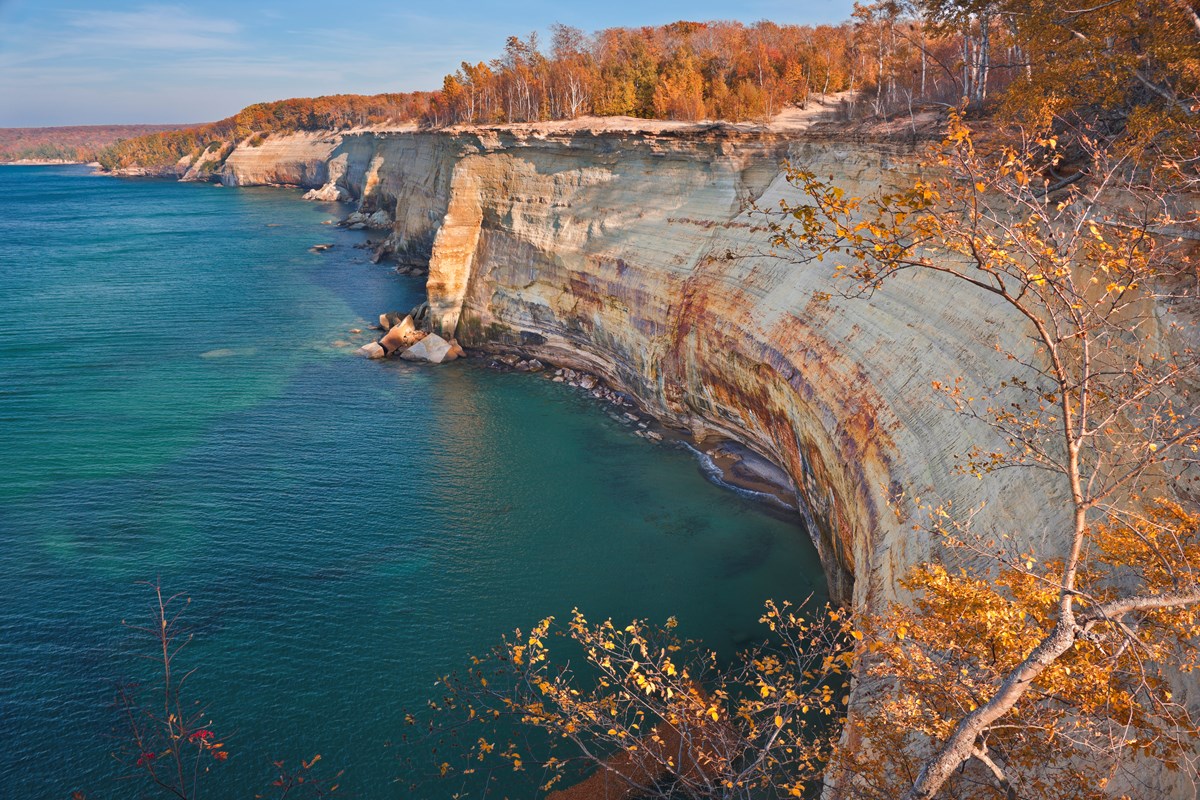 g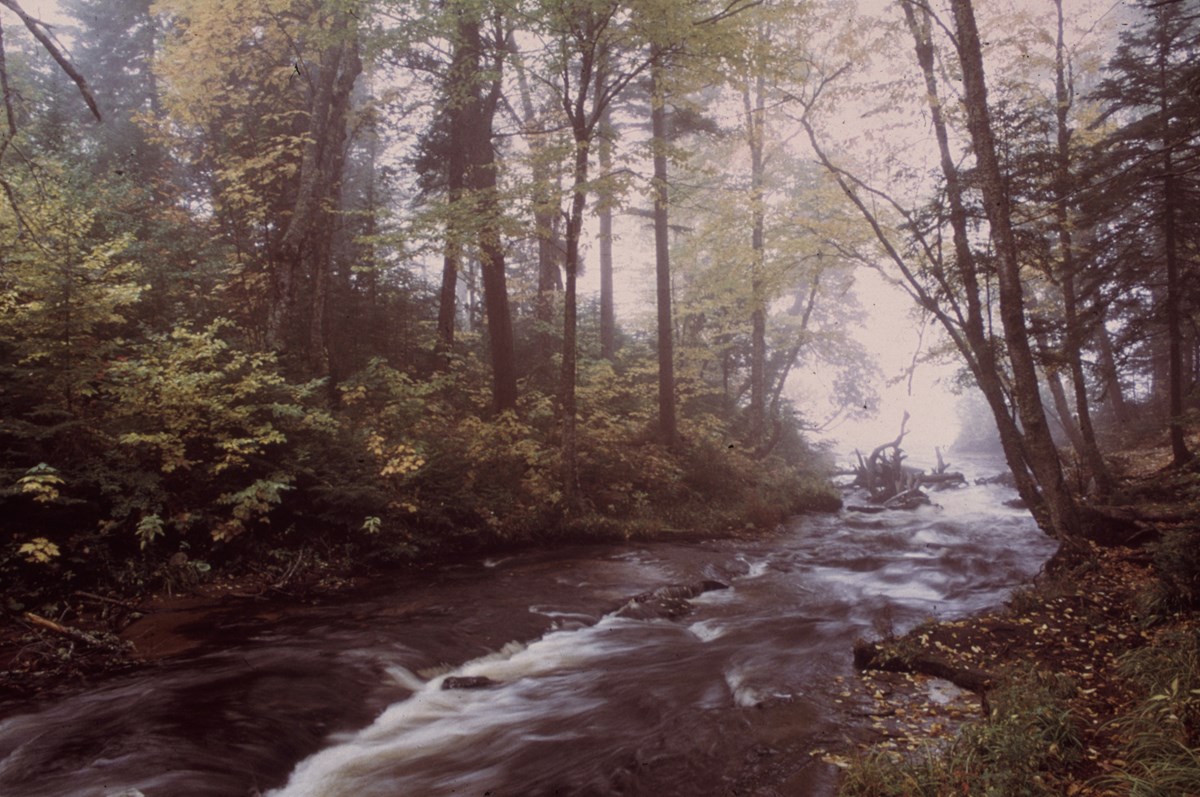 Wow, what an incredible place! Pictured Rocks offers towering multicolored sandstone cliffs, miles of sparkling beaches, dashing waterfalls, huge sand dunes, inland lakes and streams, deep green forests... and it's all OURS to explore! Pictured Rocks National Lakeshore is managed by the National Park Service, and it was the first of the nation's four national lakeshores to be established (in 1966).

The lakeshore includes some 15 miles of cliffs along its 42-mile length. Within the park, nearly 100 miles of trail lead to remote trout streams, hidden bogs, wild Lake Superior beaches, and a system of 14 backcountry campsites. The park is open year-round and is truly a four-season recreation destination with hiking, canoeing, kayaking, sightseeing, birding, backcountry and drive-in camping, fall color viewing, winter ice climbing, ice fishing, cross-country skiing, snowshoeing... the list goes on!

This long narrow park, which is about the size of five Manhattan Islands, also contains a great deal of human history. Historic resources include an 1874 lighthouse, early U.S. Coast Guard artifacts, logging chute area, old farmsteads, and a Civil War era iron blast furnace site.

Stop at the visitor center in Munising at Munising Falls (at the park's western end), or the Grand Sable Visitor Center near Grand Marais (at the park's eastern end) to discover the best way to explore and enjoy the park. Ranger programs are available during summer months for those who want to learn more about the lakeshore's natural and human history.

Experience Your National Lakeshore!

Operating Hours and Seasons
The lakeshore is open year-round, 24 hours a day,
though many roads are closed by snow in the winter.

Fees and Passes
America the Beautiful Passes

Current Conditions
Closure alerts, trail conditions, warnings,
special notices regarding the park

Permits and Reservations
Drive-in campground reservations, backcountry camping permits,
commercial use authorizations, scientific research permits,
special use permits, H-58 events

Weather
Climate, statistics

Pets
Where pets are allowed to go

Goods & Services
Groceries, gas, post office,
commercial services,
boat tours

Brochures
Maps, newspapers, site bulletins


Insects
What's biting you?



Last updated: September 8, 2019